Cycle Tuscany
Encounter the picturesque hills and olive groves of Tuscany on this cycling adventure from Florence to Pisa. Be rewarded after a day of pedaling through quaint villages with inspiring mountain views in Barga. Explore the frenetic streets of Pisa before laying eyes on a certain lopsided tower. Visit one of the oldest bakeries in Italy for a taste of their delicious biscotti. Enjoy stunning views of Garfagnana, Tuscany's mountainous escape. 
8 days
Difficulty: Moderate
Itinerary
Pedal through the rolling green hills, vineyards and olive groves of Tuscany on this classic journey from Florence to Pisa
From Lucca's tree-lined city walls, follow the gentle Serchio River to the world-famous Leaning Tower of Pisa
Retrace the steps of Leonardo da Vinci around his home city, Vinci
Sample the local Tuscan delicacies and a glass (or two!) of vino after a rewarding day in the saddle
Sit and watch the world go by with a cappuccino at Piazza dell'Anfiteatro
Get away from tourist crowds and experience the 'real Italy' in Garfagnana
By travelling on this trip, you'll directly support our Intrepid Foundation partner, World Bicycle Relief. Donations provide school kids, health workers, and farmers in far-out areas with bicycles that provide access to education, healthcare, and income.
Buongiorno! Welcome to Italy. Your adventure begins with a Welcome Meeting at around 6pm today. Please look for a note in the hotel lobby or ask the hotel reception where and when exactly it will take place. If you can't arrange a flight that will arrive in time, you may wish to arrive a day early so you're able to attend. We'll be happy to book additional accommodation for you (subject to availability). If you're going to be late, please inform the hotel reception. We'll be collecting your insurance details and next of kin information at this meeting, so please ensure you have all these details to provide to your leader. The tour will spend very little time in Florence so it is suggested you arrive early if you want to visit the city's classic icons, with the historic Florence cathedral, Uffizi gallery, Ponte Vecchio, and the Piazzale Michelangelo being just a few.
After breakfast there will be a bike fitting and then a short test ride. After everyone has been fitted there will be a private transfer to nearby Signa to begin this Tuscan cycling adventure (approximately 1 hour). Follow the Arno River out of Florence and ride the mostly flat small roads and trails to Empoli. Pass by the Church of Sant'Andrea before turning north towards the Tuscan hills and the delightful town of Vinci, birthplace of legendary Leonardo da Vinci. Surrounded by vineyards and olive groves, the climbs are relatively gentle and can be enjoyed by everyone (approximately 35 kilometres). Once in Vinci, we take a short ride past Casa Natale di Leonardo then return to the village to check into our hotel. The afternoon is free to enjoy, perhaps visit Museo Leonardiano, home to a collection of machines and models devoted to Leonardo da Vinci, or simply enjoy a gelato on the main street.
After breakfast, take a transfer by private transport to the Province of Lucca (approximately 1 hour). From here, begin cycling to the medieval hilltop town of Barga, climbing gradually along the banks of the Serchio River and up the valley to Borgo a Mozzano, where your leader will reveal the legend of the beautiful Devil's Bridge. From here, continue the gentle climb upwards until the last two kilometres, when the road towards Barga becomes steep. For those not wanting to do the last climb, the support vehicle is always there to assist you. Those willing to conquer the hill will be rewarded with incredible views of the imposing Pania della Croce mountain towering above the landscape. Why not relax after a big day's ride (approximately 37 kilometres) with a delicious (optional) traditionally Tuscan dinner.
Start the day with a pleasant three kilometre downhill ride to the valley floor, following the winding road (approximately 20 kilometres) through countless small villages before climbing and descending again down into the next valley to the 13th century town of Castelnuovo di Garfagnana. Situated at the confluence of the Serchio and the Turrite Secca rivers this is a great place to sit back and enjoy a gelato or pay a visit to the famous Fronte della Rocca, the historic cake shop and chocolate-maker since 1885 – they do an excellent coffee as well! After checking into our hotel start the second part of your ride, stopping for a picnic lunch in one of the villages to sample authentic Italian food, then remount your bike for the final climb to the imposing Verrucole Castle in San Romano, a medieval fortress with spectacular views over Garfagnana. Enjoy a freewheeling descent back to the hotel and enjoy the charming ambience of Castelnuovo di Garfagnana.
Today there will be a change of pace, starting with a 25 kilometre climb up the Apuan Alps (but this time in the support vehicle!), stopping at the long abandoned white marble quarry of Henraux to view the same marble seams that Michelangelo used in creating many of his masterpieces.
Mount up and ride the short distance to the top of the mountain range before starting the long and winding ride downhill to the popular seaside resort of Viareggio. From here head along the flat seafront roads and on to the famous Tuscan walled city of Lucca. On arrival in Lucca, circle the ancient city ramparts by bike and stop to enjoy an afternoon picnic on the walls.
You'll ride a total of approximately 85 kilometres today. Afterwards, enjoy an evening to explore the city. Perhaps end the day at a local bar with a refreshing Prosecco.
Today is a free day off the bike in Lucca. Take the opportunity to see all the sights that this city has to offer. Wander to the former Roman amphitheatre found off Via Fillungo and visit the medieval houses now standing in its place. Grab a seat Piazza dell'Anfiteatro's many outdoor cafes and watch the world go by with a coffee. Be sure to stop by Foro Square and see the majestic San Michele church, which was built over the top of an ancient Roman forum. 
Leave delightful Lucca by bike and follow the flat leafy bike paths downstream along the banks of the Serchio River to Pisa, home to the legendary leaning tower (approximately 36 kilometres). After cycling through Pisa's frenetic streets, take some time to wander the shopping streets and perhaps enjoy an aperitif at one of Pisa's many cafes and bars.
Your cycling adventure comes to an end in Pisa and you are free to depart at any time. Before you leave, perhaps visit the impressive Duomo or sample some local gelato.
Route overview
To complete this trip it is important that you are both confident and competent in riding a bicycle.
While the cycling distances on this trip are relatively short the stunning terrain of northern Tuscany is naturally hilly so you'll need a reasonable level of fitness to enjoy the trip – but remember, we will always have the support vehicle on hand if you need to take a break for an hour or a day.
On this trip we have a single leader that rides with the group, and another that drives the support vehicle (acting as a back marker where needed).
As our riding is done mostly on sealed roads with the occasional gravel cycle path there are no technical cycling skills required – but given the hills involved we do suggest practicing riding downhill so you are comfortable with this once the trips begins.
There's the possibility of a few hiccups along the way – a puncture here and there – but there's no doubt this is an incredibly rewarding adventure.
If you feel like doing all the riding but with less effort we have the option of hiring an electric bike (e-bike) on this trip.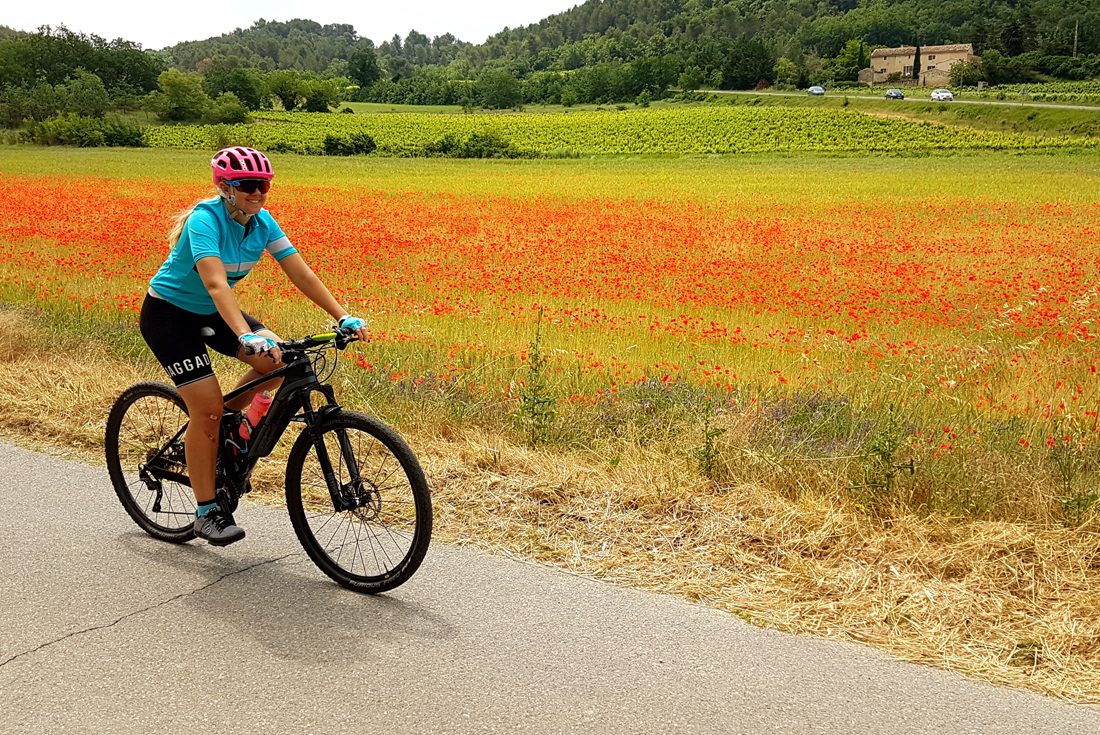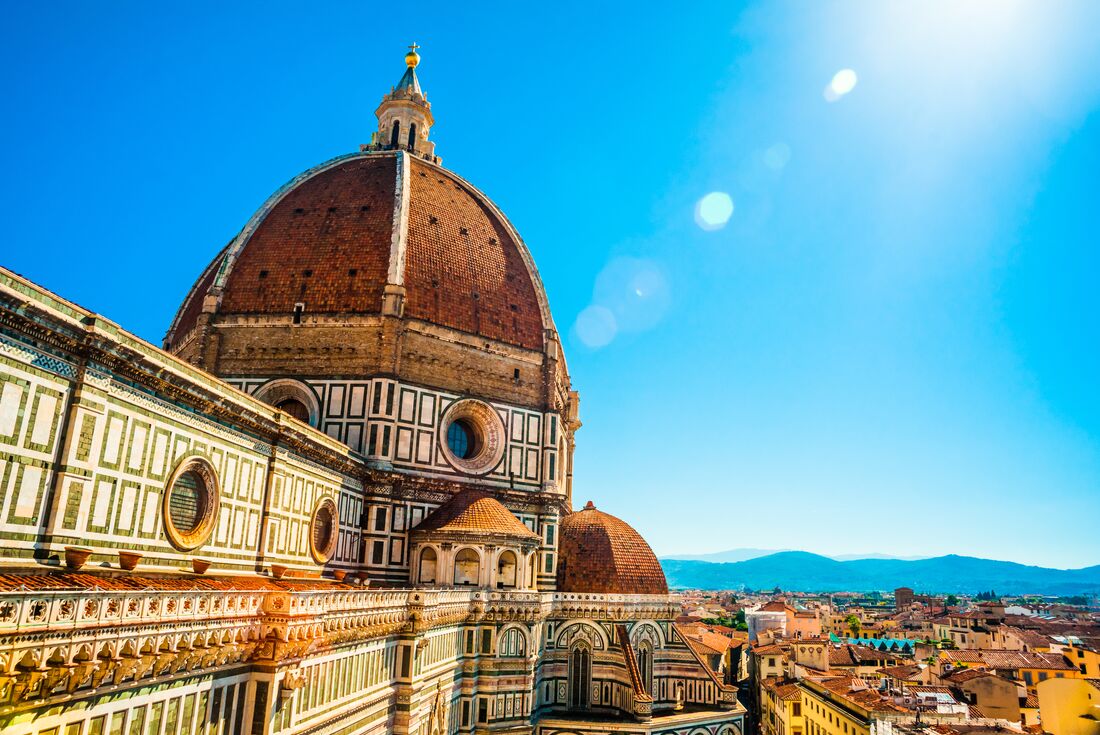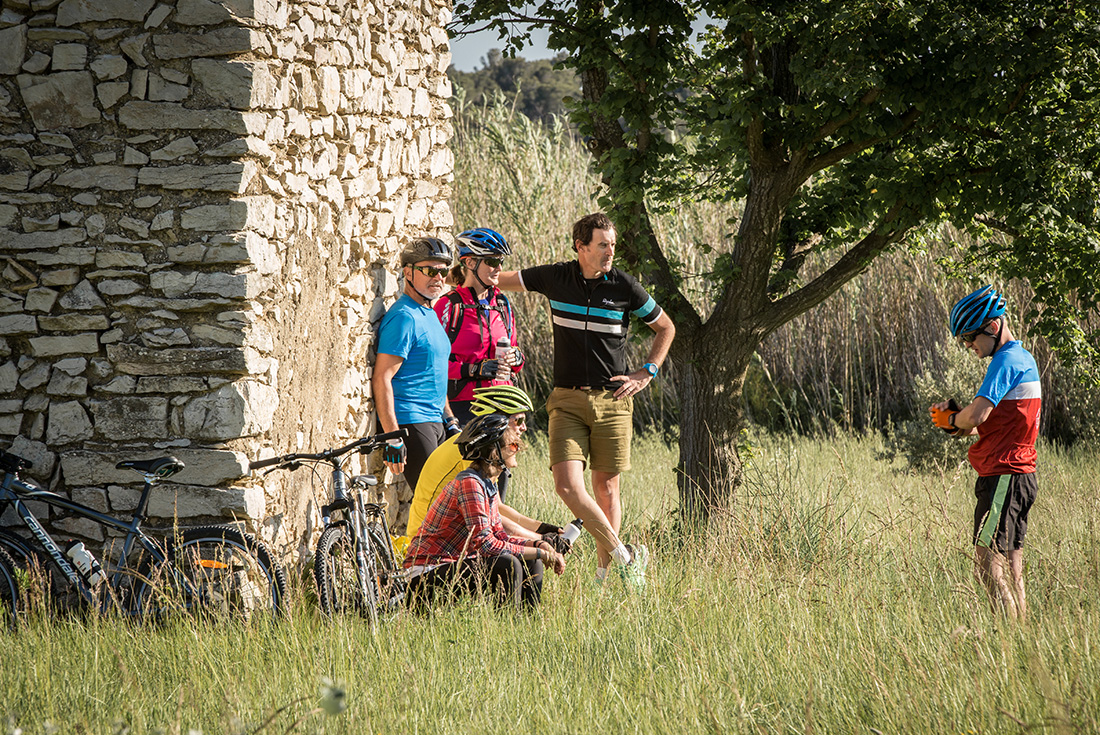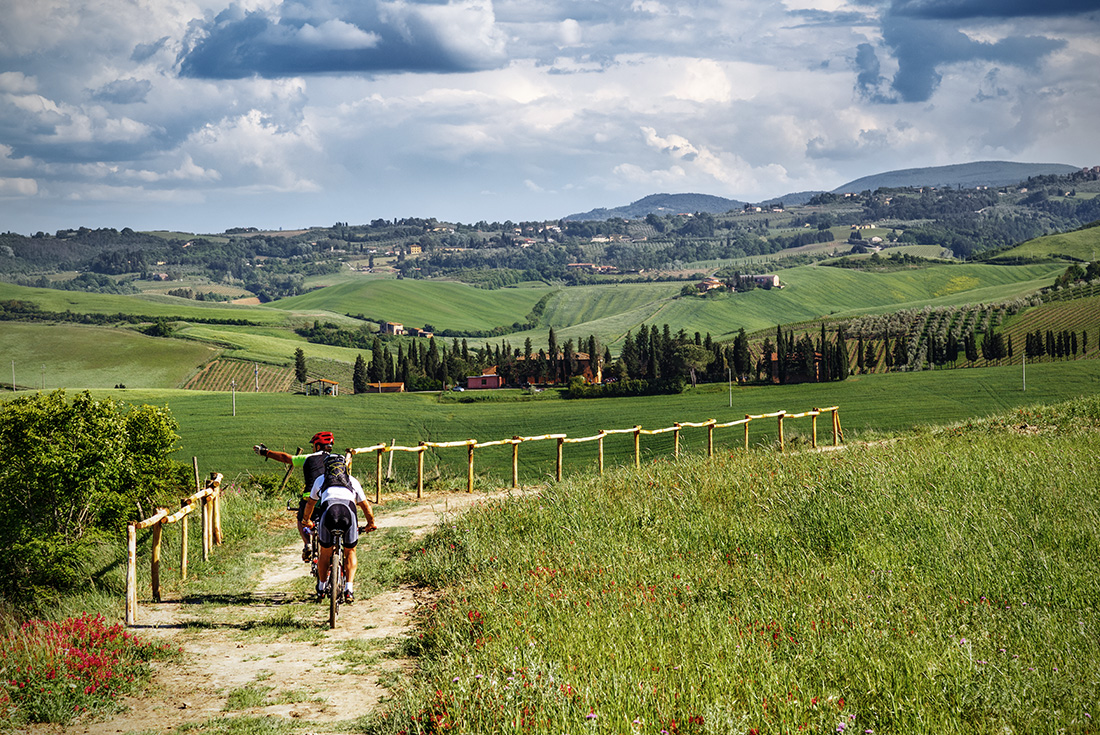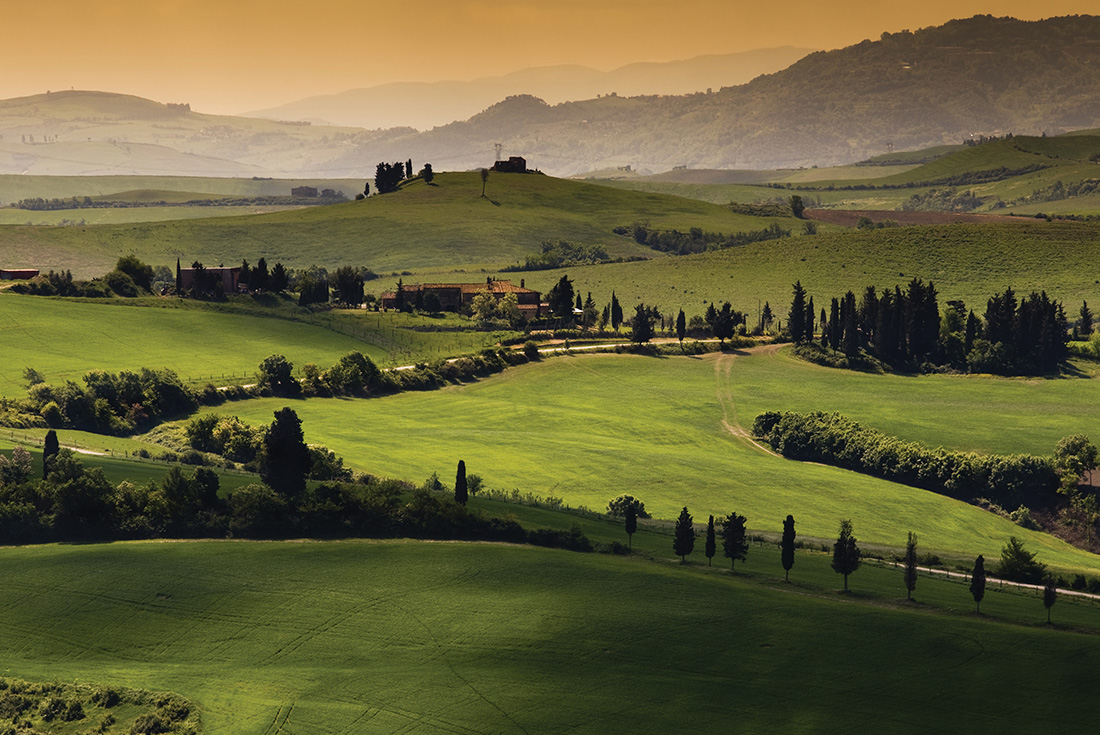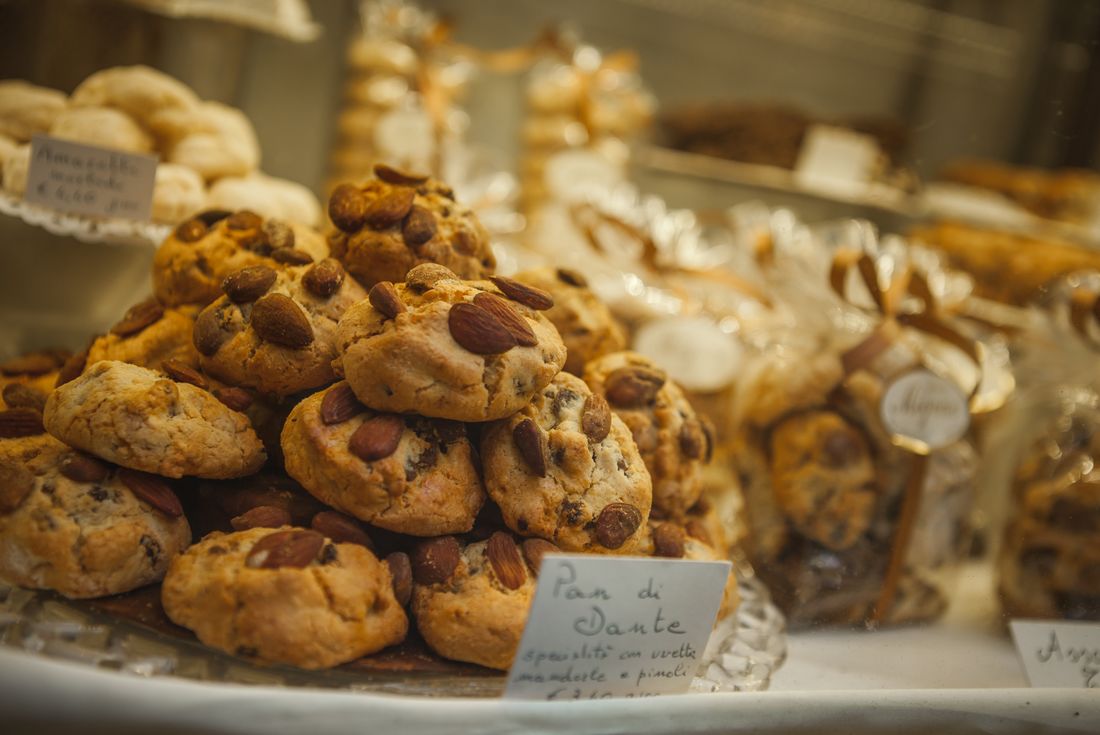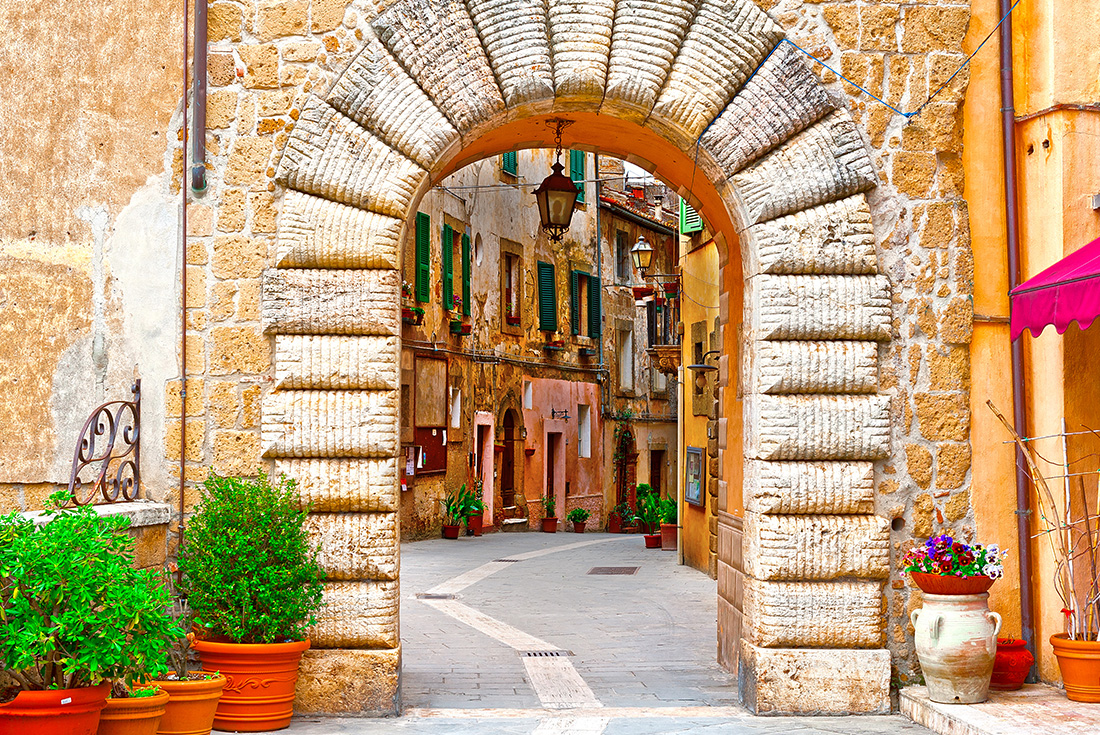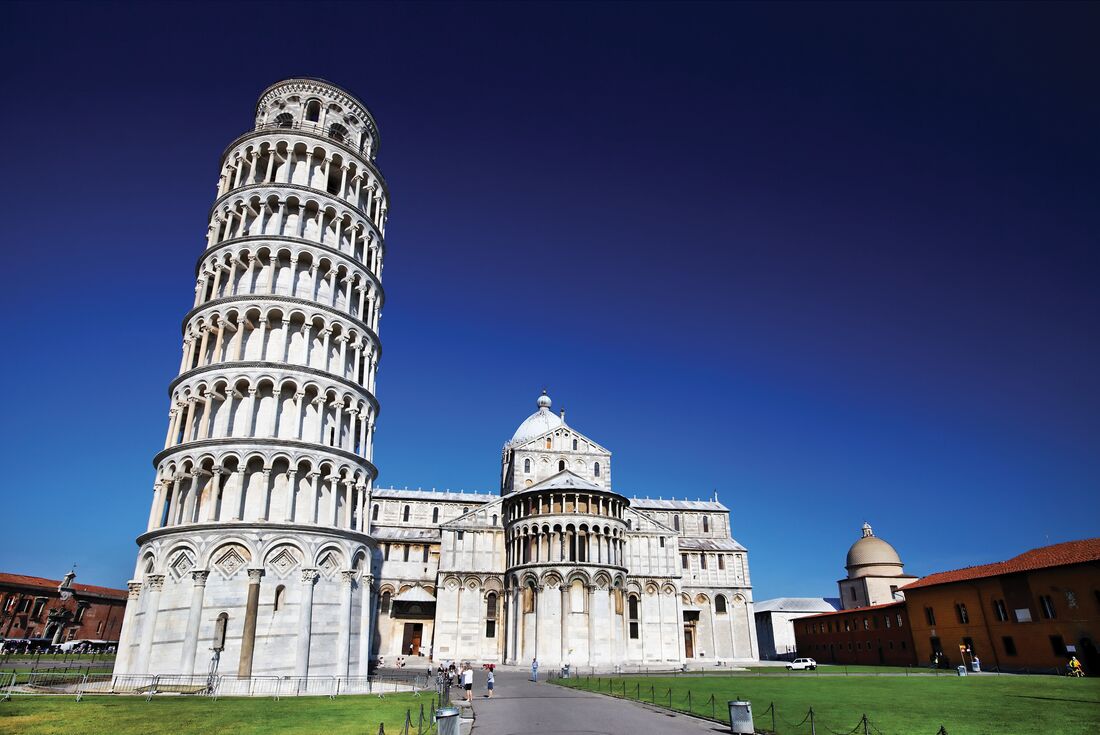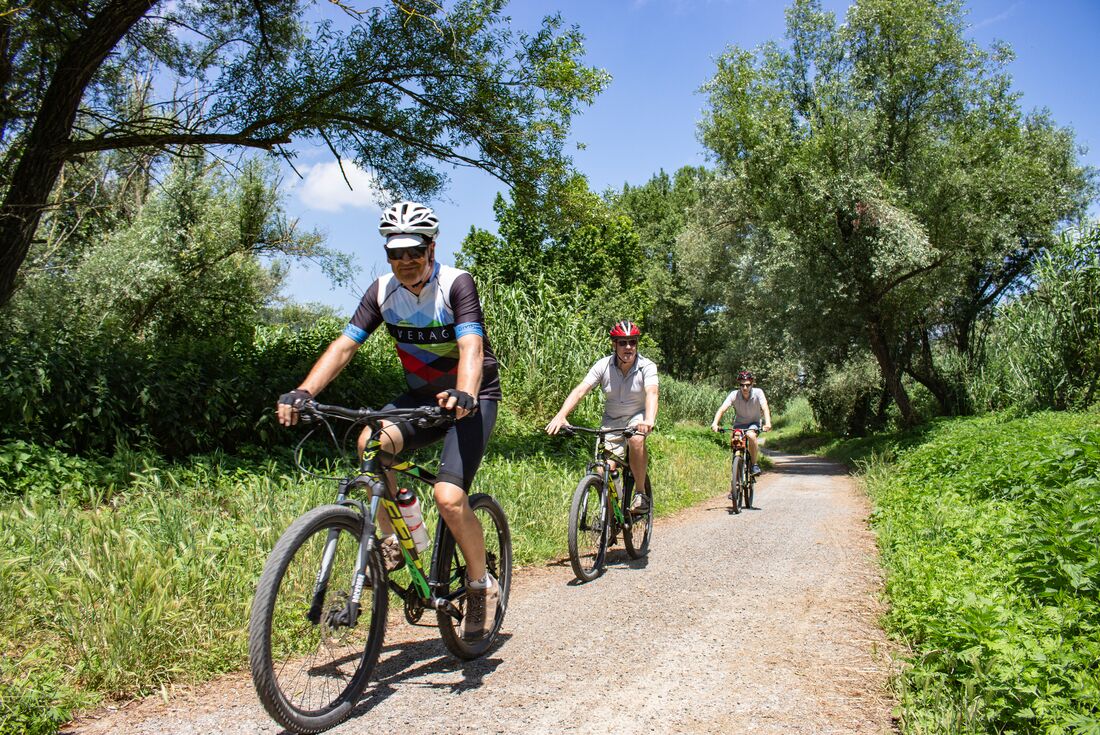 What's included
Signa to Vinci Guided & Vehicle Supported Cycling
Lucca to Barga Guided & Vehicle Supported Cycling
Devil's Bridge visit
Garfagnana - Picnic
Barga to Garfagnana Guided & Vehicle Supported Cycling
Lucca - Picnic
Garfagnana to Lucca Guided & Vehicle Supported Cycling
Lucca to Pisa Guided & Vehicle Supported Cycling
Check Availability
We have put a calendar of events together that will provide you with some inspiration of what you can expect on your holiday, and when the best time to jet off is. Now's your chance to travel further than you can by foot and be part of a memorable and exciting two-wheel journey with us.