Cycle the Loire Valley
The Loire Valley is renowned for its picturesque countryside, charming villages and impressive food and wine. Combine this with cycling, and you've got a perfect way to discover the region. Cycle alongside the serene Loire River, visit a selection of classic chateaux, marvel at the manicured gardens and far-reaching vineyards, and indulge in local delicacies. This small-group adventure through the Loire Valley on a seven-day active cycling journey through the countryside is sure to delight the senses and fulfil all your French fantasies.
7 days
Difficulty: Leisurely
Itinerary
Cycle along the Loire River, passing by classic quaint villages and the verdant countryside in the north west of France.
You haven't seen chateaux until you've seen the ones in France. Marvel at the Chateau de Chenonceau, which spans the banks of the Cher River, and the acclaimed Chateau de Villandry, among others.
Consider the option of visiting a chateau turned museum, showcasing Leonardo da Vinci's designs and how he spent his final years of life in the nearby town of Amboise.
Explore the vineyards of Vouvray, near Villandry, for an optional tasting, and discover why this region is known for its aged chenin blanc wines.
Complete your cycling journey in the township of Angers, with its history dating back centuries, and buildings to suit.
By travelling on this trip, you'll directly support our Intrepid Foundation partner, World Bicycle Relief. Donations provide school kids, health workers, and farmers in far-out areas with bicycles that provide access to education, healthcare, and income.
Bonjour! Welcome to Blois – the gateway to the Loire Valley beautifully situated on the banks of the Loire river. With no activities planned today, you are free to arrive at any time, but ensure you can make an important 6 pm welcome meeting with your group leader and fellow cyclists. Before then, Blois is free for you to explore. Why not head to the Chateau Royal de Blois, or the serene St Vincent de Paul Church, or simply wander the old streets of this charming provincial city.
Cycling distance: No included riding today
This morning you'll begin your cycling adventure through the Loire Valley. After a quick a bicycle fitting, then take a leisurely ride along the banks of the serene Loire River on a dedicated bike-only path to the small riverside town of Saint-Dye-sur-Loire. From here turn inland and ride along narrow tree-lined country roads to the palatial Chateau de Chambord. This beautiful palace, commissioned by Francois I and whose design was influenced by Leonardo da Vinci, is a sight to behold, with a central structure adorned with multiple chimneys and sculpted capitals on its terraces. After you've explored the palace and its manicured gardens, cycle back on quiet roads and past flat pasture and return to Blois for the evening.
Cycling distance: approx. 40km / 25 miles, mostly flat then undulating away from the river, with approx. 220m / 720ft of elevation gain.
This morning, consider the option of visiting another grand building: Chateau de Cheverny. If you would like to take a visit inside, please let your group leader know the day before, as earlier travel arrangements are necessary to take this optional visit.
Your cycling begins by riding along the plateau and down to the Cher River, where you'll arrive at Chateau de Chenonceau, and this one's pretty special. The chateau is set over water, spanning the Cher River, with its gardens to one side of the banks. You will have included entry to explore this beautiful building, admiring the perfect gardens, classic features and stunning views of the surrounding countryside. It's true fairy tale stuff. After your visit, cycle through the Amboise Forest, re-joining the Loire River at your stop for the evening: the delightful riverside town of Amboise. If you want to see some more chateaux, why not head to Chateau du Clos Luce, the place where Leonardo de Vinci spent the last three years of his life. It is currently a small museum, with grounds that show some working models of his designs and is within walking (or cycling) distance of the main town.
Cycling distance: approx. 53km / 33 miles, mostly flat with a couple of small downhill sections, with approx. 350m / 1150ft of elevation gain.
Continue to hug the Loire River as it gently makes it way downstream to the Vouvray vineyards. This wine region is almost exclusively dedicated to chenin blanc, and with its naturally high acidity, the wines produced here age very well. Stop in for a vineyard visit, then continue cycling on to Tours, cutting across the river on your way to the Chateau de Villandry – arguably the Loire Valley's most famous chateau. Wander through the vast gardens of perfectly curated gardens and the beautiful U-shaped castle. With time to explore, be sure to stop and smell the roses in these beautiful surroundings.
Cycling distance: approx. 48km / 30 miles, mostly flat, with approx. 270m / 880ft of elevation gain.
Be ready for a longer – but not overly challenging – day of cycling (approximately 60 kilometres). Begin your ride from Villandry along the banks of Loire River to the final included chateau visit – the Château d'Ussé that Charles Perrault took as inspiration for his castle in the tale of Sleeping Beauty.
Afterwards, continue cycling downstream through two beautifully classic French villages – Candes-Saint-Martin and Montsoreau – both perched on the riverside. In Montsoreau cycle past the old troglodyte part of the village where you can see homes, doors and windows cut directly into the cliff. Finish the riding today in Saumur, where you can explore the cobblestoned streets, visit a sparkling wine cellar, or try out one of the fine-dining options in the medieval centre. Today's ride is mostly flat, but be sure to enjoy a restful evening before another cycling day tomorrow.
Cycling distance: approx. 60km / 37 miles, mostly flat, with approx. 280m / 900ft of elevation gain.
Continue your ride down France's longest river – the Loire. Ride from Saumur alongside the river for around 20 kilometres, then head inland to Brissac-Quince, home to the tallest chateau in all of France. From here, descend gently towards the Loire River and to tonight's destination: the beautiful and historically significant city of Angers. This evening, perhaps gather your cycling group together for dinner – tonight is definitely cause for celebration.
Cycling distance: approx. 55km / 34 miles, mostly flat with a couple of small inclines, with approx. 430m / 1400ft of elevation gain.
With no activities planned for today, you are free to leave at any time. However, if you wish to spend more time in Angers, we'll be happy to book additional accommodation for you (subject to availability).
Cycling distance: No included riding today
Route overview
This trip covers quite some distance, with cycling for up to a maximum of 60 kilometres a day on varied terrain with a few hills. As well as obviously the ability to confidently ride a bike, in reality you only require a reasonable level of fitness to participate.
On this trip we have a single leader that rides with the group, and another that drives the support vehicle (acting as a back marker where needed). Where the vehicle cannot travel directly with the cyclists (e.g. a cyclists-only path) your leader will assign a person from the group to act as a back marker.
There's the possibility of a few hiccups along the way – a puncture here and there – but there's no doubt this is an incredibly rewarding adventure.
You'll be spending your nights in hotels all the way, ranging from comfortable to basic level, but they'll always be authentic and a great opportunity to interact with the locals and fellow travellers.
The weather in this region can be varied depending on the season. Be prepared to get sweaty and for the occasional rainstorm, which may require a change of plans.
If you feel like doing all the riding but with less effort we have the option of hiring an electric bike (e-bike) on this trip.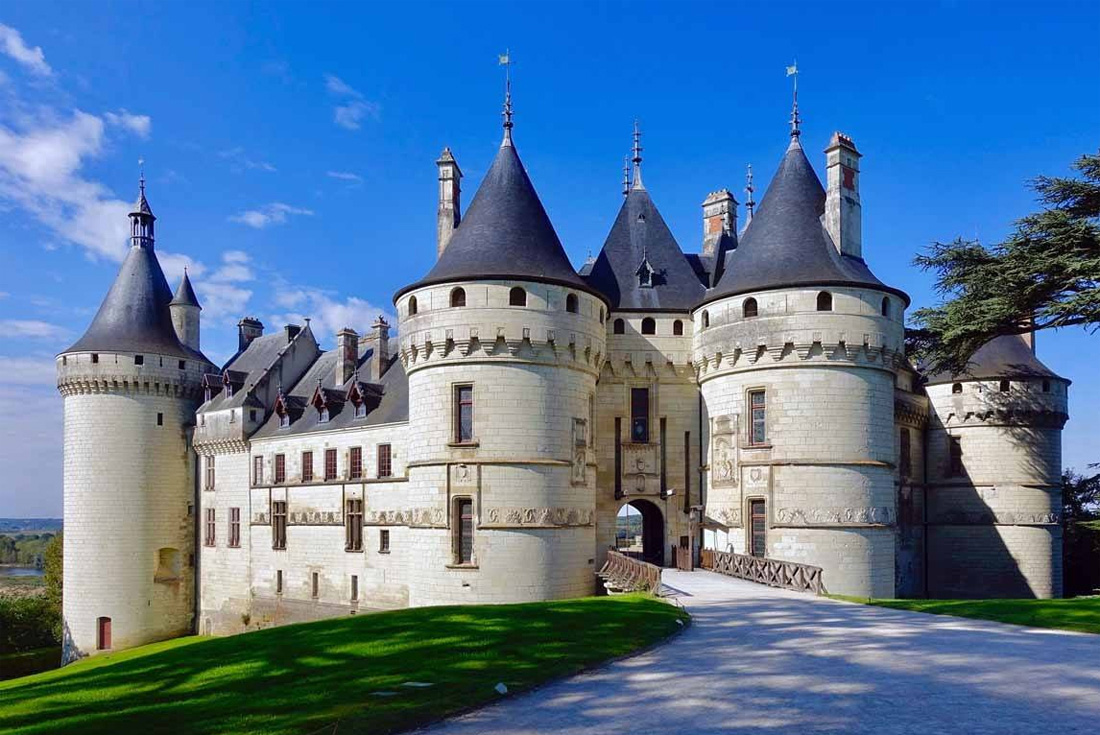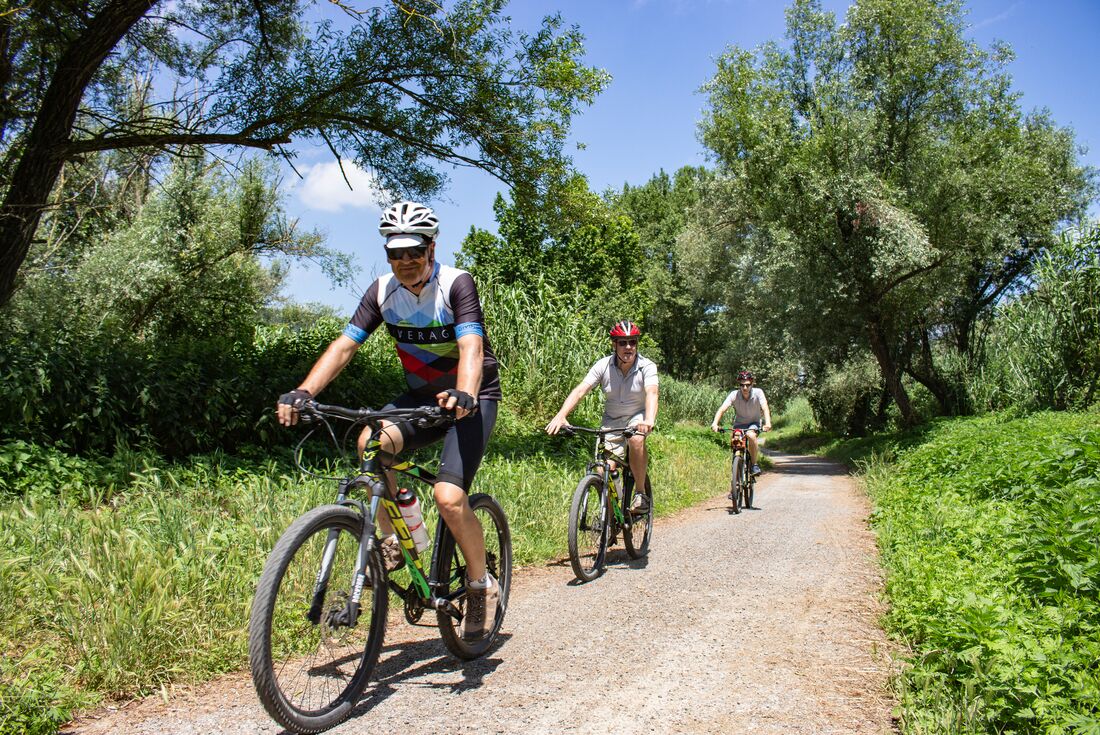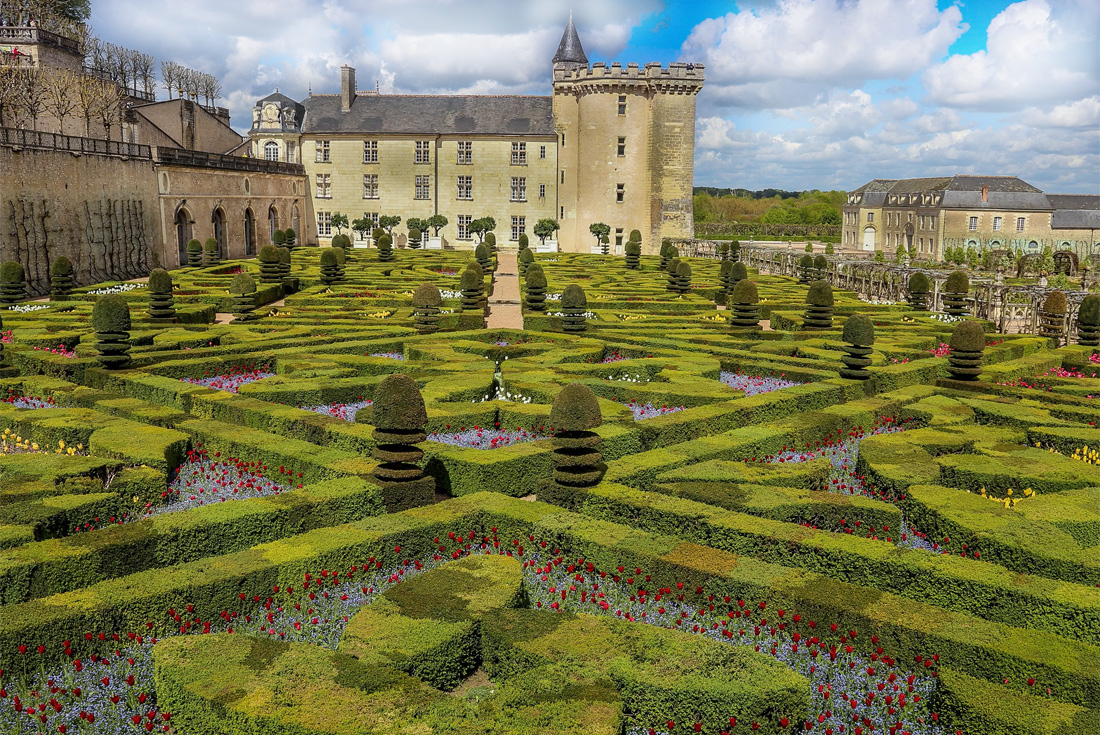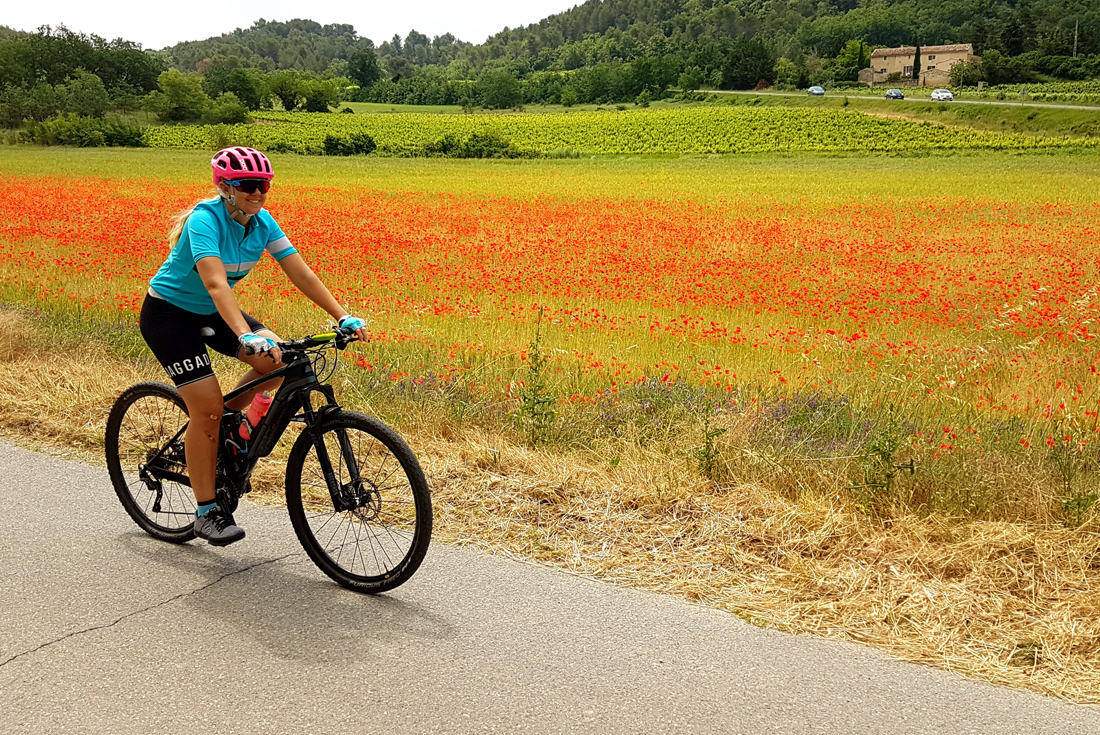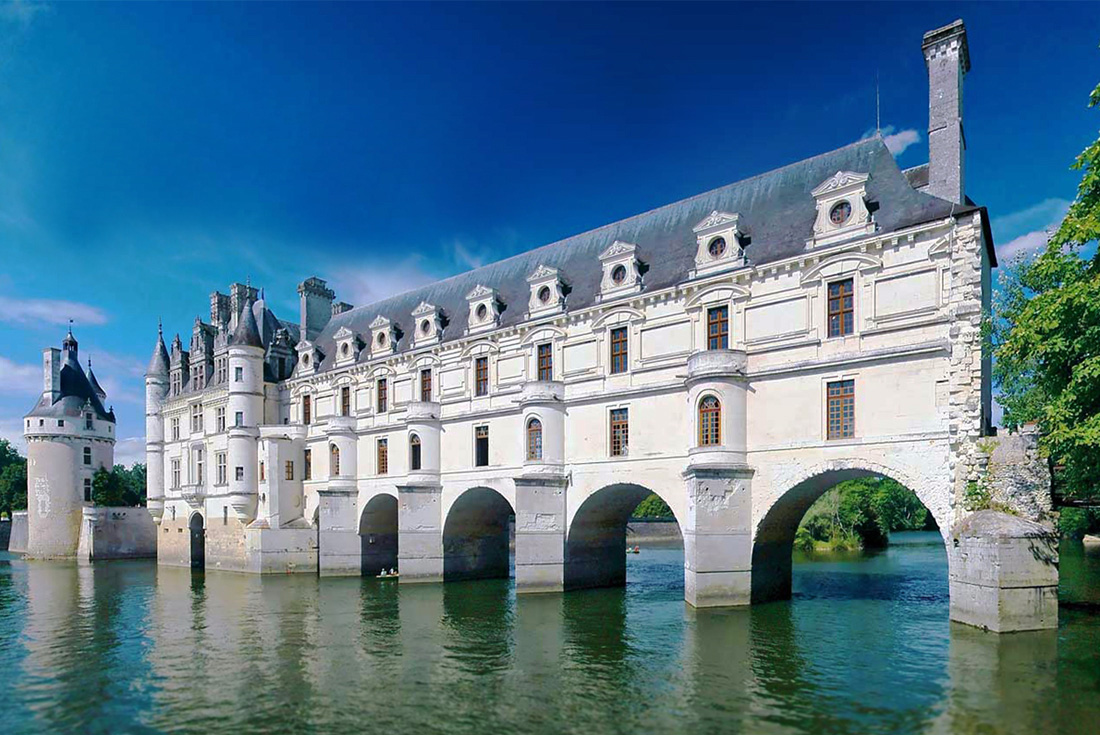 What's included
Chateau de Chambord
Chateau de Chenonceau
Chateaux Villandry & Gardens
Chateau d'Usse
Check Availability
We have put a calendar of events together that will provide you with some inspiration of what you can expect on your holiday, and when the best time to jet off is. Now's your chance to travel further than you can by foot and be part of a memorable and exciting two-wheel journey with us.