Cycle the Balkans
Get your legs moving on a Balkan cycling adventure from Dubrovnik to Sarajevo. Taking in stunning scenery on the coast and inland, this trip will take you riding through three fascinating countries – Croatia, Bosnia and Herzegovina, and Montenegro. Tackle challenging climbs, scenic flats and a new rail trail following the now defunct Austro-Hungarian railway line, finishing in the intriguing, yet sobering, city of Sarajevo, with visits to Mostar and other picturesque towns on the way.
8 days
Difficulty: Moderate
Itinerary
Most inspiring natural landscapes in Europe, from stunning beaches to towering mountains.
Explore three fascinating countries by bike
Witness Mostar's famous bridge divers hurl themselves from the stones of a bridge that has spanned the river here for centuries
Cycle the Ciro Trail, new rail trail following the now defunct Austro-Hungarian railway line.
By travelling on this trip, you'll directly support our Intrepid Foundation partner, World Bicycle Relief. Donations provide school kids, health workers, and farmers in far-out areas with bicycles that provide access to education, healthcare, and income.
Welcome to Croatia and Dubrovnik, a traveller's favourite that has exploded in popularity since Game of Thrones took over the world. The group doesn't spend a lot of time here, so we recommend arriving early to experience this incredibly beautiful city. Meet your group at 6 pm then perhaps go out for an optional dinner together (hot tip: Old Town's gelato is phenomenal).
This morning you'll transport by vehicle from Dubrovnik into Montenegro to avoid the hectic traffic outside the city. Continue over the border to Herceg Novi where you'll have your bike fitted before you'll start cycling.
Follow the Bay of Kotor, cycling alongside rolling hills for approx. 16 kilometres to the small whitewashed port town of Kamenari. Take a short ferry ride across the azure waters between the headlands to Lepetane, then continue riding along the shaded quiet road all the way town of Kotor itself.
Located on the shore of the Adriatic, Kotor is a 5th-century World Heritage-listed city boasting a spectacular location between the beautiful bay and the imposing mountains. Its medieval Old Town features winding cobblestone lanes, historic buildings and buzzing nightlife.
Depart Kotor this morning by vehicle, heading north to scenic Slano Lake . Start riding near the dam wall of the lake along the old road (mixed asphalt and gravel surface) via the tiny hamlet of Kunak. Montenegro is naturally hilly and this section of road is no exception, with a steep climb in store. However the steep and windy descent, with spectacular views along the way definitely make the climb worthwhile.
After rejoining the main road we park the bikes and jump into local taxis to ascend to the incredible Ostrog Monastery, a white-washed building built into a cliff that's the most important site in Montenegro for Orthodox Christians. As tempting as the ride would be you'll thank us for avoiding the sweat and effort (and crazy traffic) required to reach this gravity-defying icon, resting some 900 metres above the Zeta Valley.
After the monastery visit jump back on the bikes and continue a gradual climb along the quiet old road to the tiny village of Stubica before dropping back down to the Zeta River then riding the long, straight boulevard all the way to Niksic. As you get closer you'll pay a quick visit to the Ramparts of Onogost for a good view of the town. Founded in the 4th century, Niksic is the country's second-largest city and has plenty of options when it comes to an evening meal and entertainment.
Today you'll cycle approximately 40 kilometres from Niksic to Pluzine, a small town on the shore of the man-made Lake Piva. It's a hilly ride today, starting with a long but gradual climb then hitting undulating terrain. Ride through rolling, tree-lined hills with the support vehicle nearby in case you'd prefer to avoid the long climb. Visit the 16th-century Piva Monastery and its museum that contains, among other things, a psalm from the Crnojevici printing press, the first printing press in the Balkans (circa 15th century). Enjoy a picnic by Lake Piva then take the short drive (approx. 1 hour) back to Niksic and enjoy a second evening in this cosmopolitan city.
Today is a longer ride than yesterday and you'll be cycling through Bosnia and Herzegovina for the first time. Depart Niksic and drive approximately 2 hours to small Bosnian village of Zavala and then start riding along an old, long forgotten country road through half-abandoned hamlets past shepherds tending herds of sheep, this is the Europe beyond tourism, where everything done the old traditional way. From here join the Ciro Trail, a new 'traffic-free' rail trail that follows an old Austro-Hungarian railway track running from Dubrovnik to Mostar. Stretching more than 140 kilometres, this well-maintained track traverses some truly wild, spectacular landscapes while winding through long-abandoned villages. It's touted as an 'open-air museum', and was partly funded by the EU in the hope of injecting some tourist dollars into the local economy.
You'll ride approx. 55 kilometres of the trail to the cosmopolitan city of Čapljina, passing old train stations refurbished into guesthouses, the picturesque lake of Nature Park Hutovo Blato and across the old railways bridges and tunnels that dot the trail today, including a bridge designed by the famous Gustave Eiffel himself.
There are plenty of stops at viewpoints and ample places recharge your batteries along the way, including a stop at the famous Vjetrenica cave (entry optional).
From here take the vehicle north to the utterly charming town of Mostar. Mostar is best known for its iconic Stari Most (Old Bridge), from which locals dive into the River Neretva. This is a tradition for local boys, who are said to have a lifetime of bad luck if they do not complete the jump in order to become a man. It's a beautiful spot to kick back by the river, enjoy a Bosnian coffee and watch the divers and the world go by.
Prepare for a real treat riding another spectacular section of the Ciro Trail, a as you depart Mostar and ride south along the restored rail trail.
After a quick coffee while the bikes are loaded onto the trailer drive back to Mostar, where you can continue exploring the alleys, bars and restaurants in search of a hidden gem.
Start the day with an approximately 120 kilometre drive north towards Sarajevo, the intriguing capital of Bosnia and Herzegovina. Sarajevo hosted the 1984 Winter Olympics and you'll begin cycling from Jahorina, the site for several events including the female slalom. More importantly, Jahorina and Trebević were the only lifelines into Sarajevo during its thousand-day blockade during the Bosnian War in the early 1990s. The views are phenomenal on a clear day.
From here load the bikes up and drive into Sarajevo proper, arriving with enough time for your leader will take you on an orientation walk of this fascinating city before an optional farewell dinner with your group.
Your Balkan cycling adventure comes to an end today. There are no planned activities or rides, so you're free to depart anytime before noon.
Route overview
To complete this trip it is important that you are both confident and competent in riding a bicycle.
On this trip we have a single leader that rides with the group, and another that drives the support vehicle (acting as a back marker where needed). Where the vehicle cannot travel directly with the cyclists (e.g. a cyclists-only path) your leader will assign a person from the group to act as a back marker.
While the cycling distances on this trip are relatively short (the longest ride is only 60 kilometres) the terrain of the Balkans is naturally hilly and the climate often warm. You'll need a reasonable level of fitness to enjoy the trip, but remember we will always have the support vehicle on hand if you need to take a break for an hour or a day.
As our riding is done mostly on sealed roads with the occasional gravel cycle path there are no technical cycling skills required. Given there will be hills, we do suggest practicing riding downhill so you are comfortable with this once the trips begins.
As there are cobblestones and many stairs in most European towns, and space in our support van is limited, it's strongly recommended that you leave any wheelie bags/cases at home and bring a backpack instead.
You'll be spending your nights in hotels at each step on this tour, ranging from comfortable to basic levels, but always authentic and a great opportunity to interact with the locals and fellow travellers alike. Hotels in Europe often don't have double beds, but rather two single beds that can be pushed together.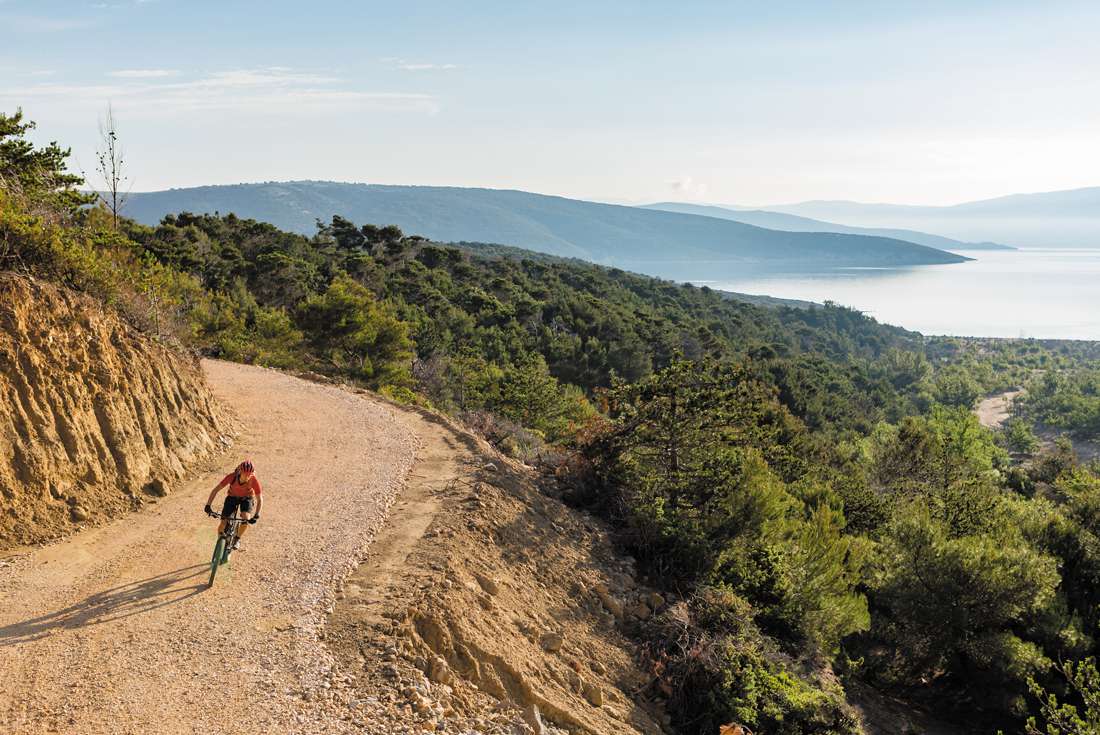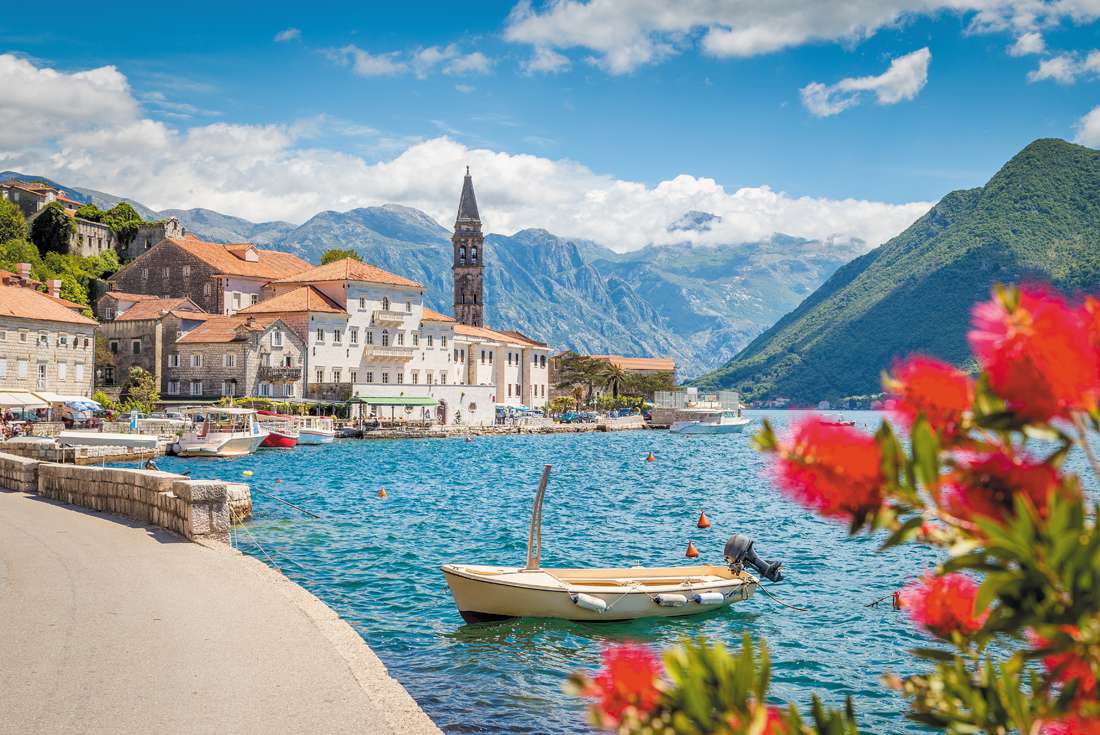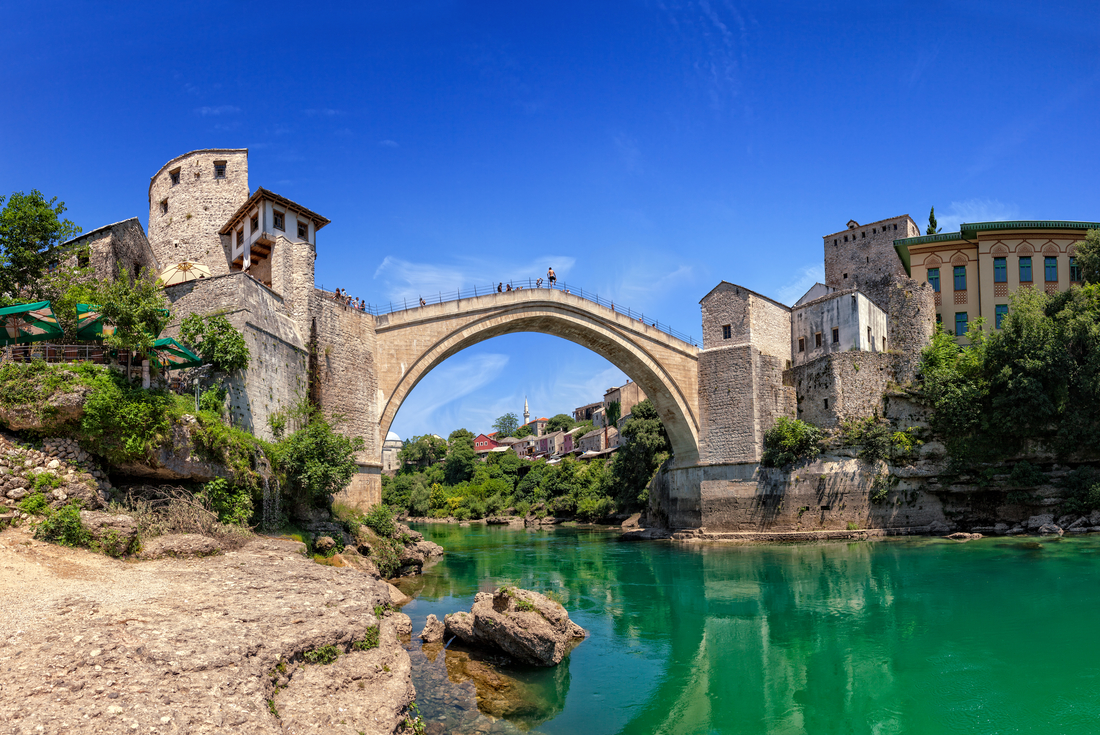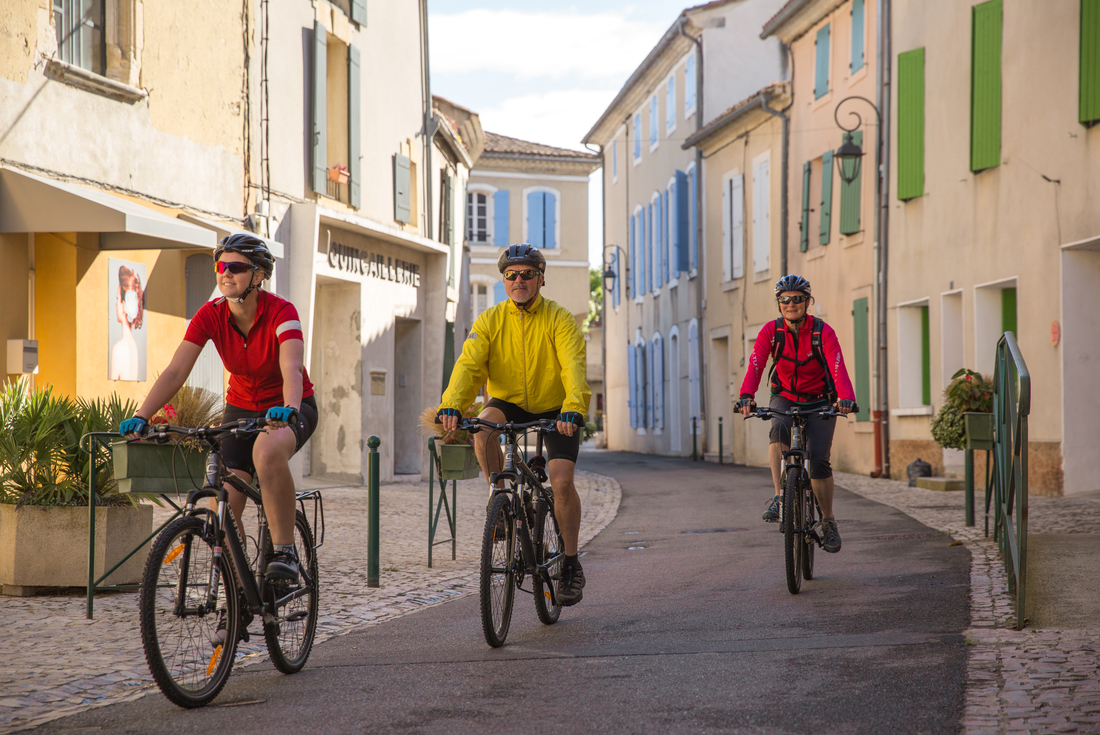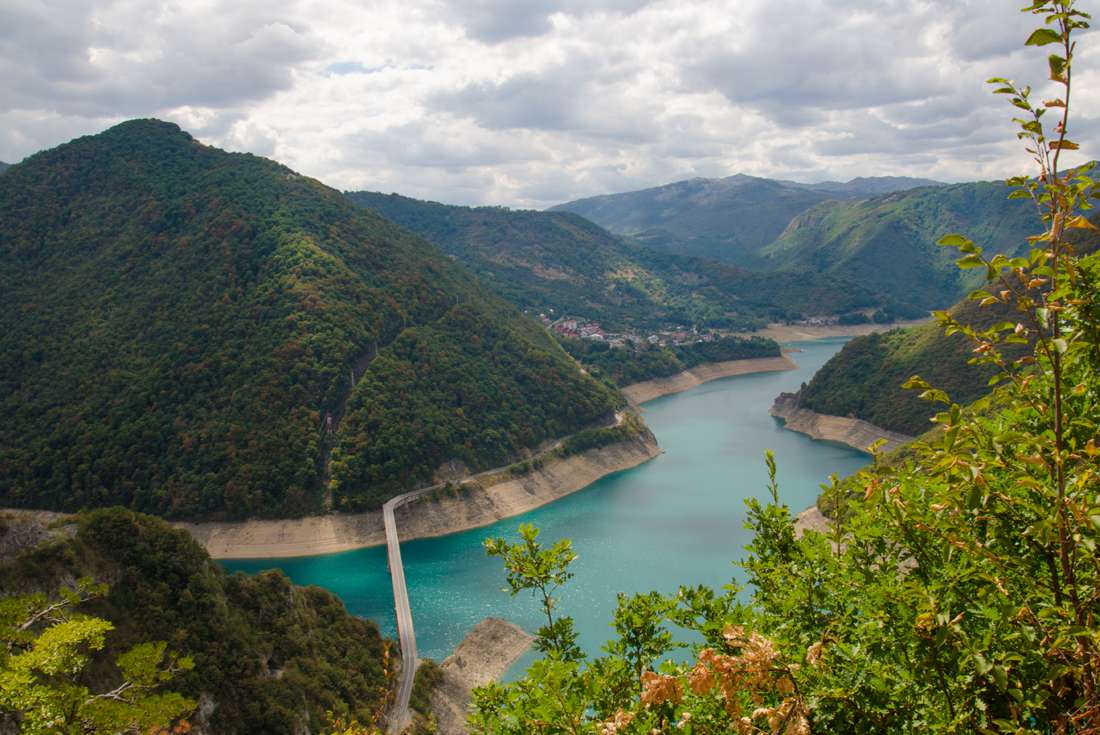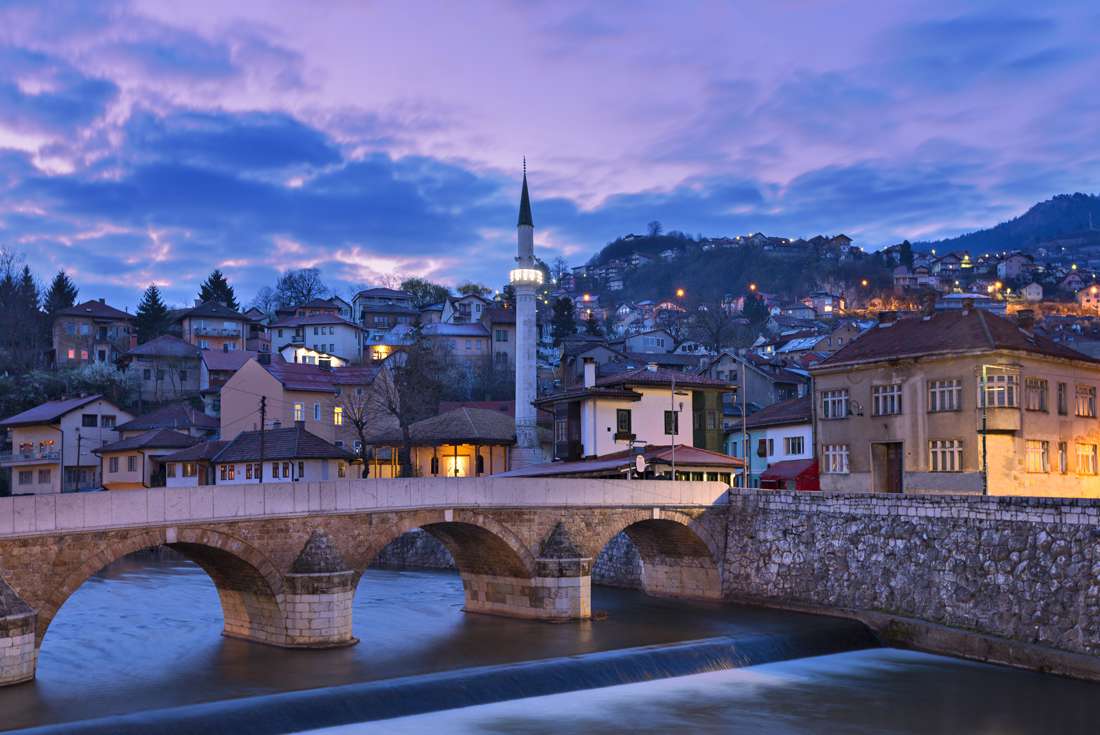 What's included
Bay of Kotor Guided & Vehicle Supported Cycling
Niksic region Guided & Vehicle Supported Cycling
Ramparts of Onogost Fortress
Pluzine region Guided & Vehicle Supported Cycling
Mostar region/Ciro Trail Guided & Vehicle Supported Cycling
Ciro Trail Guided Cycling
Sarajevo Region Guided & Vehicle Supported Cycling
Check Availability
We have put a calendar of events together that will provide you with some inspiration of what you can expect on your holiday, and when the best time to jet off is. Now's your chance to travel further than you can by foot and be part of a memorable and exciting two-wheel journey with us.