Cycle Slovenia
It's beautiful, it's bite-sized, and it's best explored on a bike. Spend 8 unforgettable days discovering Slovenia on two wheels, travelling from lively Ljubljana to picturesque Piran. Cycle around the famous Lake Bled, wind through the showstopping Triglav National Park, take in alpine views from the slopes of Kranjska Gora, follow the emerald-green waters of the Soca River and explore the biodiverse Postojna Cave. When you're not busy pedalling, you'll enjoy picnics, barbecues, coffee stops and winery visits, and experience Slovenia's short but stunning Adriatic coastline. One thing's for sure – this is going to be a ride to remember.
8 days
Difficulty: Moderate
Itinerary
Your adventure begins in Slovenia's capital, Ljubljana, one of the prettiest cities in Europe, and finishes in Piran, a picturesque seaside city on Slovenia's stunning Adriatic coast.
Pedal through the beautiful landscapes of the Triglav National Park, passing mountains, ravines, lakes, canyons, caves, rivers, forests and Alpine meadows.
Stay in the stunning lakeside town of Bled. Discover the famous Lake Bled and the surrounding mountains, forests and flower-filled valleys on your bike.
Explore the fascinating Postojna Cave, an incredibly biodiverse underground world of eerie rock formations and unusual creatures.
Cycle through the scenic hills and vineyards of Slovenia's wine region, pausing the pedalling for an included tasting at a local winery.
By travelling on this trip, you'll directly support our Intrepid Foundation partner, World Bicycle Relief. Donations provide school kids, health workers, and farmers in far-out areas with bicycles that provide access to education, healthcare, and income.
Zivjo! Welcome to Slovenia. Known as 'Europe in Miniature', this country may be tiny, but it's tremendously diverse. This also makes Slovenia a top-notch destination for cycling, with each day bringing something different. Your adventure begins in the country's capital, Ljubljana, with a welcome meeting at 6pm. Here you'll meet your local leader and the rest of your group. If you arrive with time to spare, you may like to take a walk around this leafy city to check out its beautiful buildings, bridges and museums. After your meeting, perhaps head out as a group for a meal at a traditional restaurant.
Say goodbye to Ljubljana this morning and drive to Bled, a resort town on Lake Bled. Here you'll have your bike fitting and safety briefing to set you up for the journey ahead. Then it's time to get your wheels in motion and begin cycling from Bled, first pedalling gradually uphill through the mountains, following the low-traffic forest paved road. This route offers plenty to look at; mountain views, scenic stops along the way, and a loop around the beautiful Lake Bled. Your final stop of the day is a gorgeous flower and tree-filled valley, where you can refuel at a lovely mountain house. The rest of the day is free for your own discoveries – you may like to explore Triglav National Park, check out the Vintgar Gorge or visit Bled Castle.
Leave Bled early this morning and cycle the scenic route beside the Sava River. Half of the route is a cycling path, and the other part covers the paved roads of Triglav National Park, passing mountains, ravines, lakes, canyons, caves, rivers, forests and Alpine meadows. Your ride today is a gradual uphill until you reach the alpine resort of Kranjska Gora, your final stop for the day. On arrival, enjoy lunch with a view as you tuck into a barbecue feast on the ski slope, the perfect chance to unwind and appreciate the spectacular scenery.
Your journey continues with a drive this morning, avoiding a long and steep uphill climb. The vehicle will take you up the Julian Alps to the Vrsic Pass, known as the "Russian Road" as it was built by Russian prisoners during the first World War. Take a moment to soak up the amazing views, then hop on your bike for a freewheeling descent through winding switchbacks and alpine scenery, down to the emerald-green waters of the Soca River. Check your speed as the road flattens out and you ride along the valley floor in one of the most beautiful valleys in this part of Europe, following the river as it flows west. Take in the inspiring views at the two-tiered Boka Waterfall, then complete your ride at the mountain town of Bovec. Put your feet up or, if you are still feeling energetic, perhaps walk the nearby Walk of Peace trail for a fascinating insight into life in the trenches in WWII.
Start the day early and drive south to the fortified hilltop village of Smartno. Nestled between the Julian Alps and the Adriatic, this charming village is the perfect place to start your riding as you cycle the loop through the hills and vineyards. This part of Slovenia is considered a cradle of white wines and is often called Slovenia's Tuscany. For those craving an espresso break, you're in luck – today's route also ducks across the border into Italy. Finish the day with an included wine tasting at a local winery and raise a glass to the day's discoveries.
Begin cycling directly from your hotel, crossing once again into Italy and descending to the valley floor. Follow the gentle Vipava River eastward past green fields, vineyards and small villages before arriving into the small town of Vipava, where you'll enjoy an optional picnic beside the river. Hills are never great on a full stomach, so you'll board the vehicle and drive up the steep 10 km (6 mile) climb (you'll thank us later!) before remounting your bike and enjoying a mostly downhill ride all the way to red-roofed town of Postojna. On arrival you may like to rest up after the longest ride of the tour, or choose to explore. Perhaps visit the Notranjska Museum, discover the nearby Predjamsk Castle, or simply stroll through the Postojna's old town centre.
Today begins with a visit to the stunning Postojna Cave, said to be the most biodiverse cave in the world. This fairytale-like underground labyrinth of stalagmite and stalagtite-filled tunnels has to be seen to be believed. After your visit, board the vehicle and drive to the small village of Vanganel, the start point for your last ride. This picturesque and enjoyable route is mostly on cycling ways, following Parenzana's old railway tracks that are now turned into cycling paths. Enjoy sea views on one side, and mountain views on the other. Finish the ride in the picturesque Adriatic seaside town of Piran. Once part of the Venitian empire, the town has kept its historic charm and Old Town is among the best-preserved anywhere in the Adriatic. After your ride, wander the maze of narrow streets past Venetian architecture, marvel at Tartini Square, stroll along the pier or simply cool your feet in the Adriatic – the choice is yours. This evening, perhaps hit one of the many cafes or restaurants in town and swap stories over an optional farewell dinner.
With no activities or riding planned, your cycling adventure comes to an end today. Catch the bus (included, approx. 2 hours) back to Ljubljana, or perhaps you may like to stay on and spend some more time exploring Piran, or head to the nearby Italian city of Trieste,
Route overview
This trip is new to our range this year. Despite rigorous planning and research, new itineraries can sometimes throw us some unexpected surprises. More often than not, it'll be a welcome surprise, but every now and again there might be a hiccup. We like to think that is what puts the 'adventure' in 'adventure travel'.
On this trip we have a single leader that rides with the group, and another that drives the support vehicle (acting as a back marker where needed). Where the vehicle cannot travel directly with the cyclists (e.g. a cyclists-only path) your leader will assign a person from the group to act as a back marker.
To complete this trip it is important that you are both confident and competent in riding a bicycle. As our riding is done mostly on sealed roads with the occasional gravel cycle path there are no technical cycling skills required. Remember we will always have the support vehicle on hand if you need to take a break for an hour or a day.
You'll be spending your nights in hotels at each step on this tour, ranging from comfortable to basic levels, but always authentic and a great opportunity to interact with the locals and fellow travellers alike.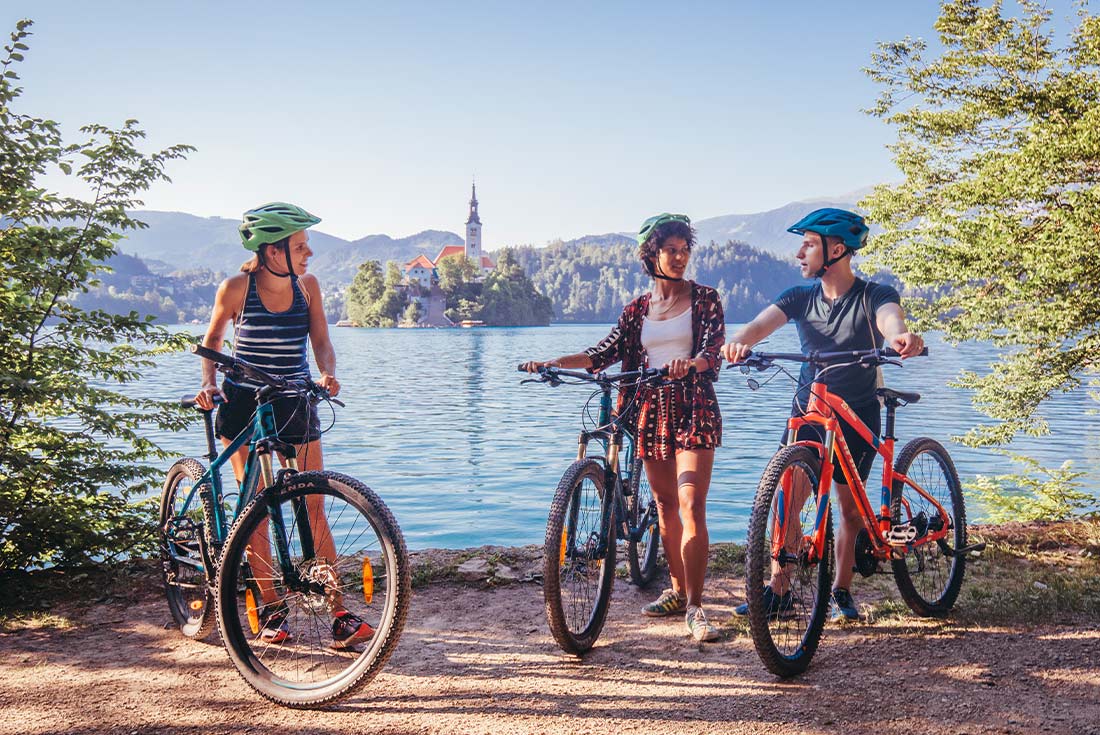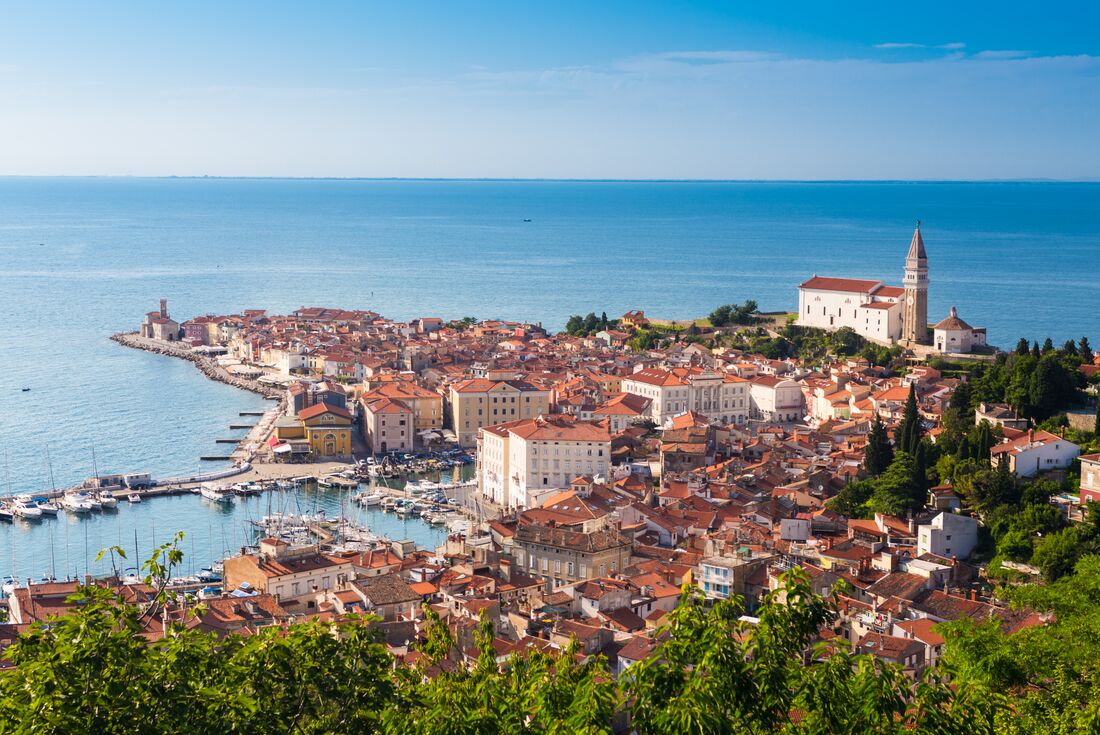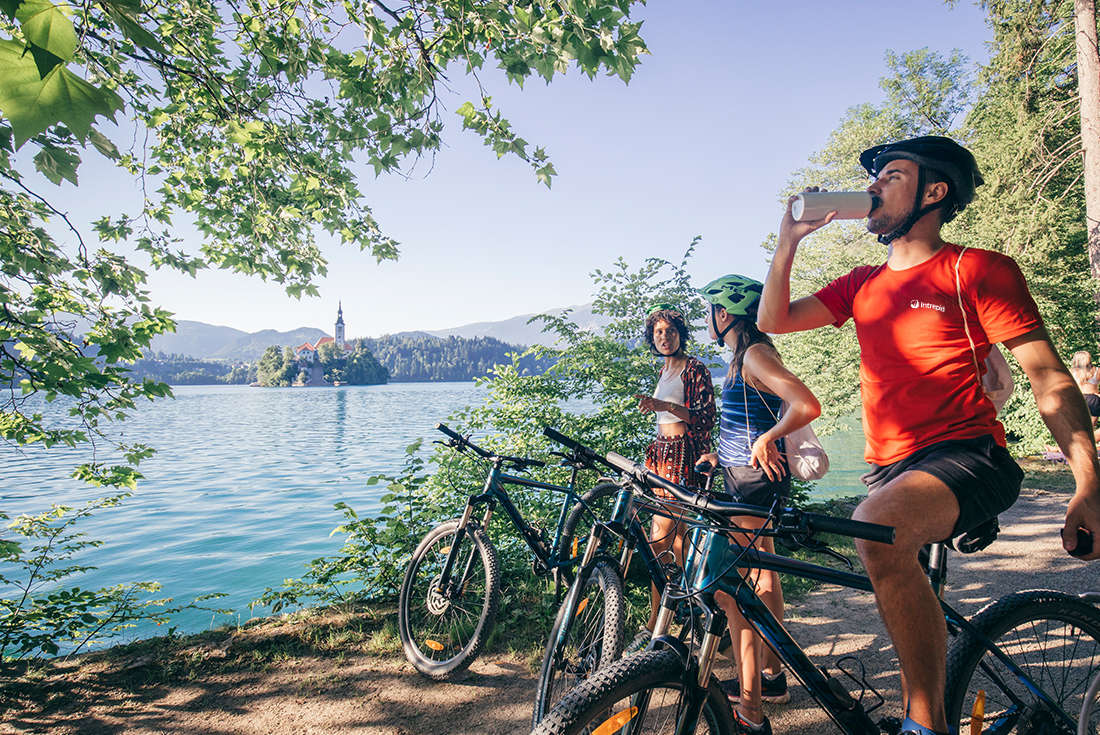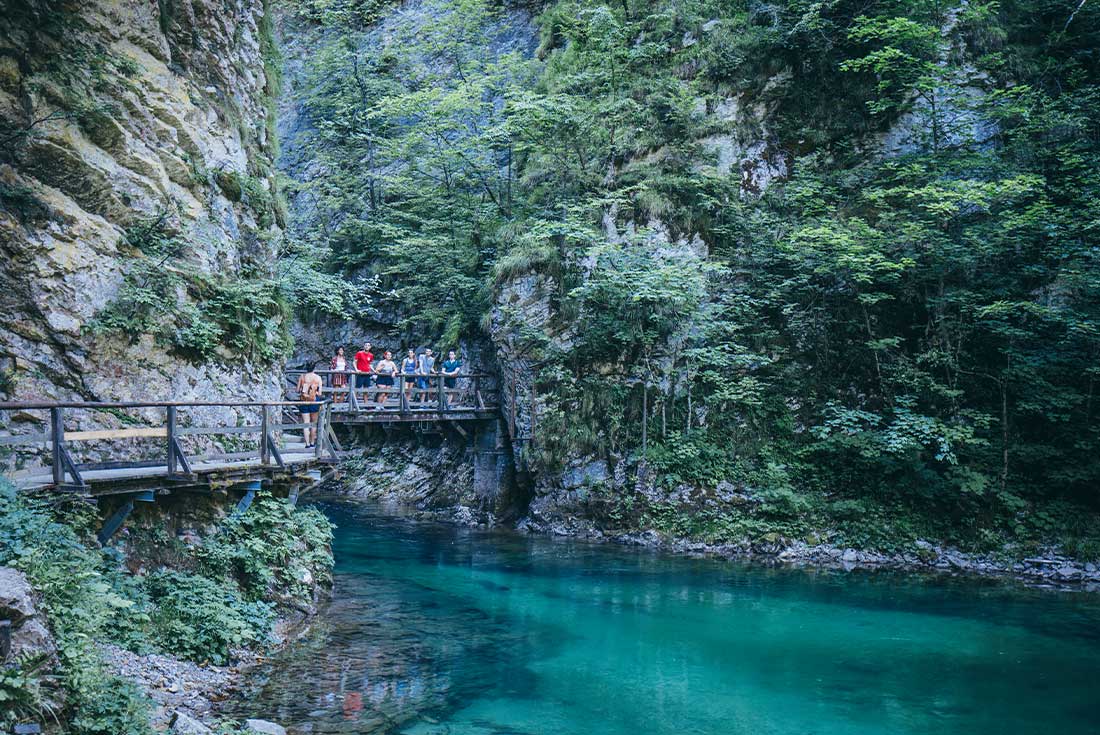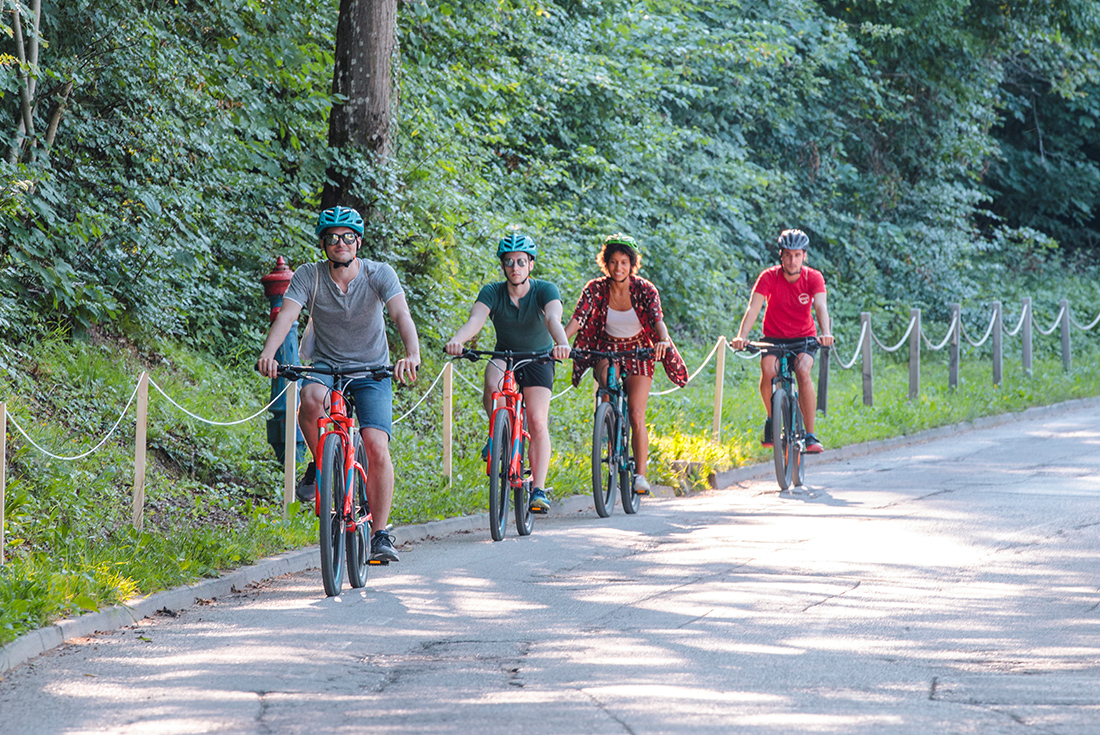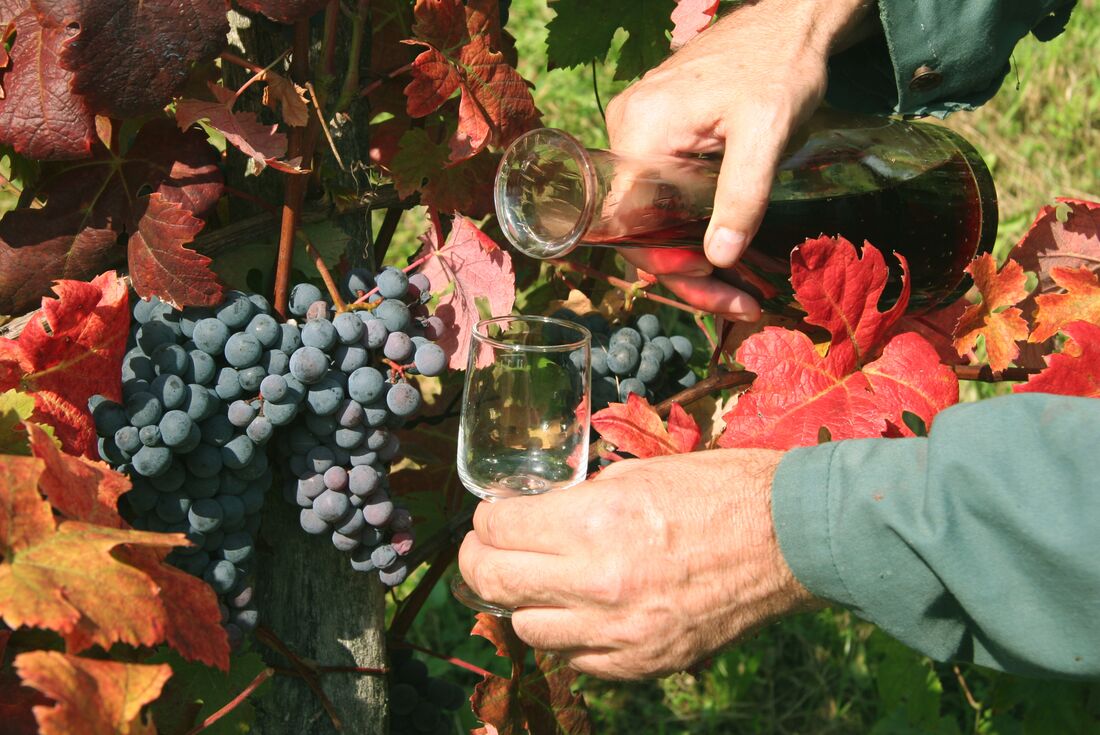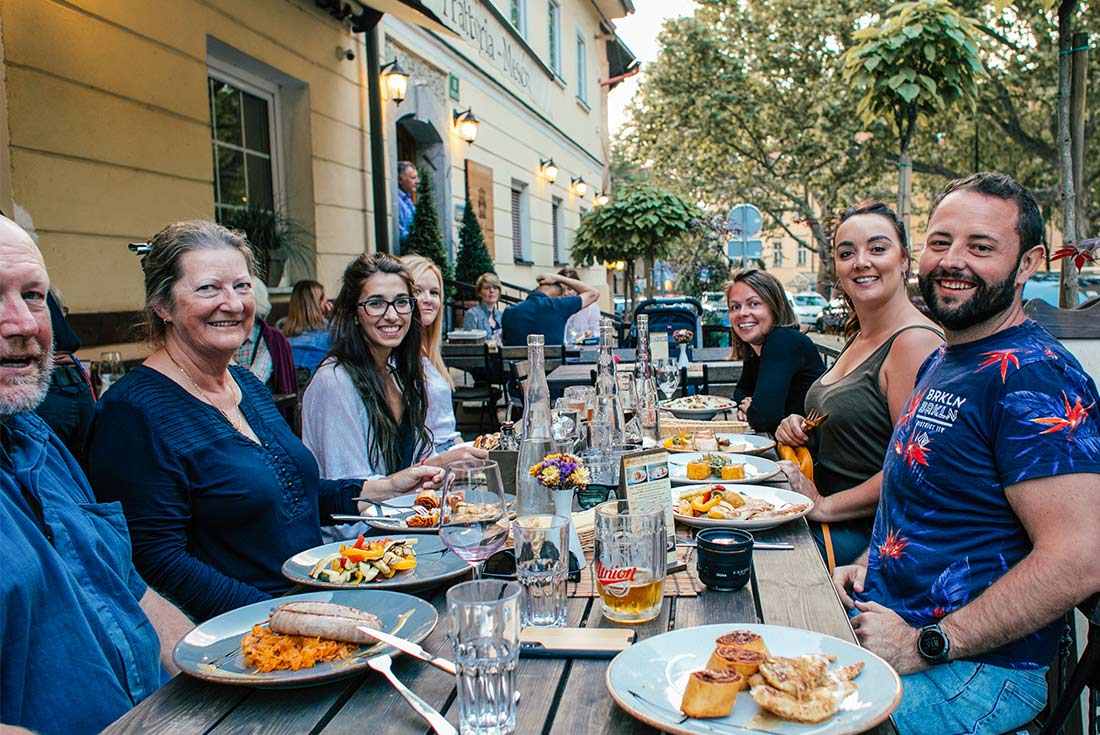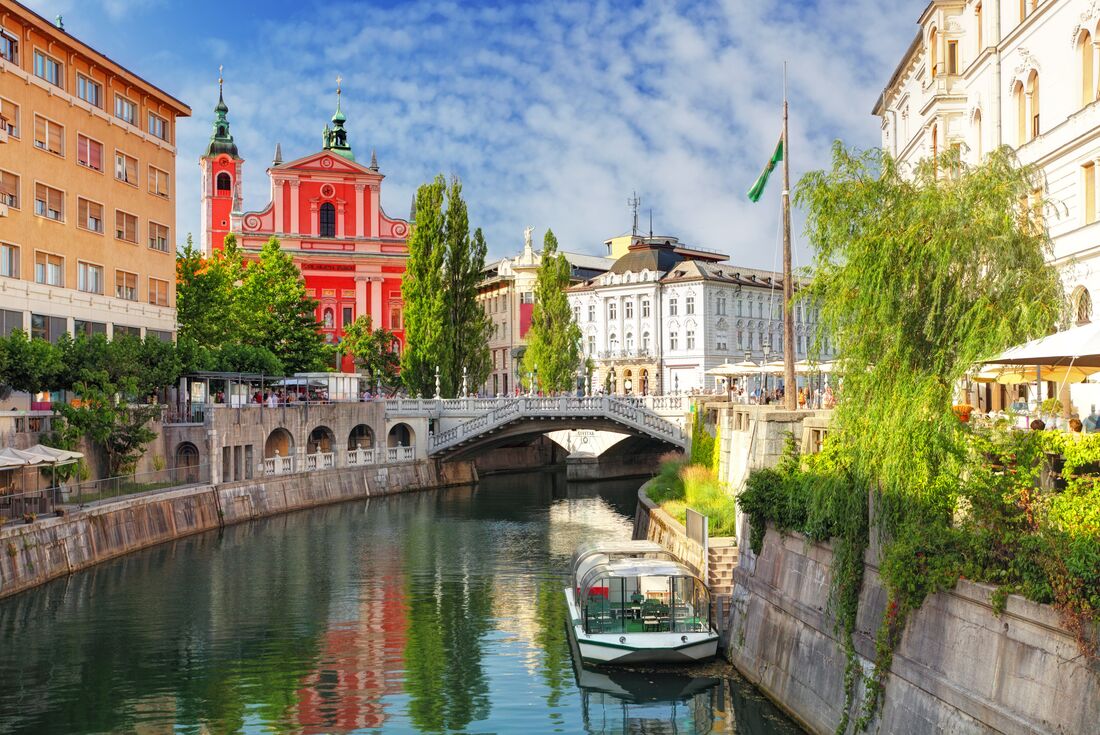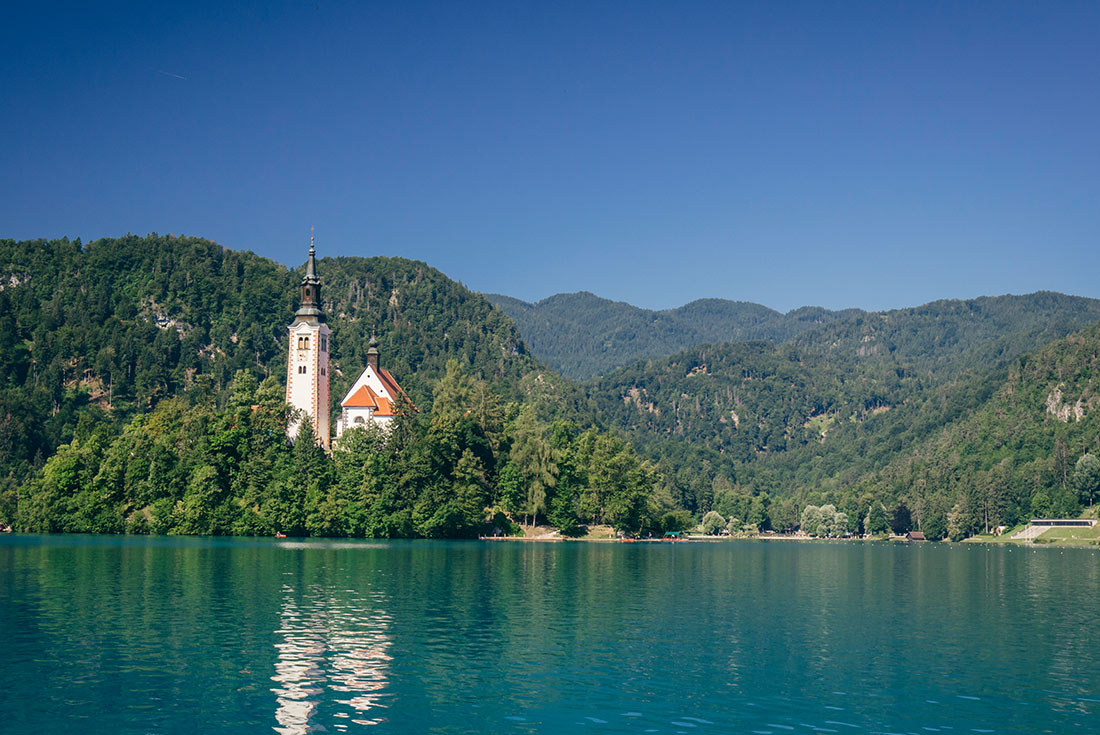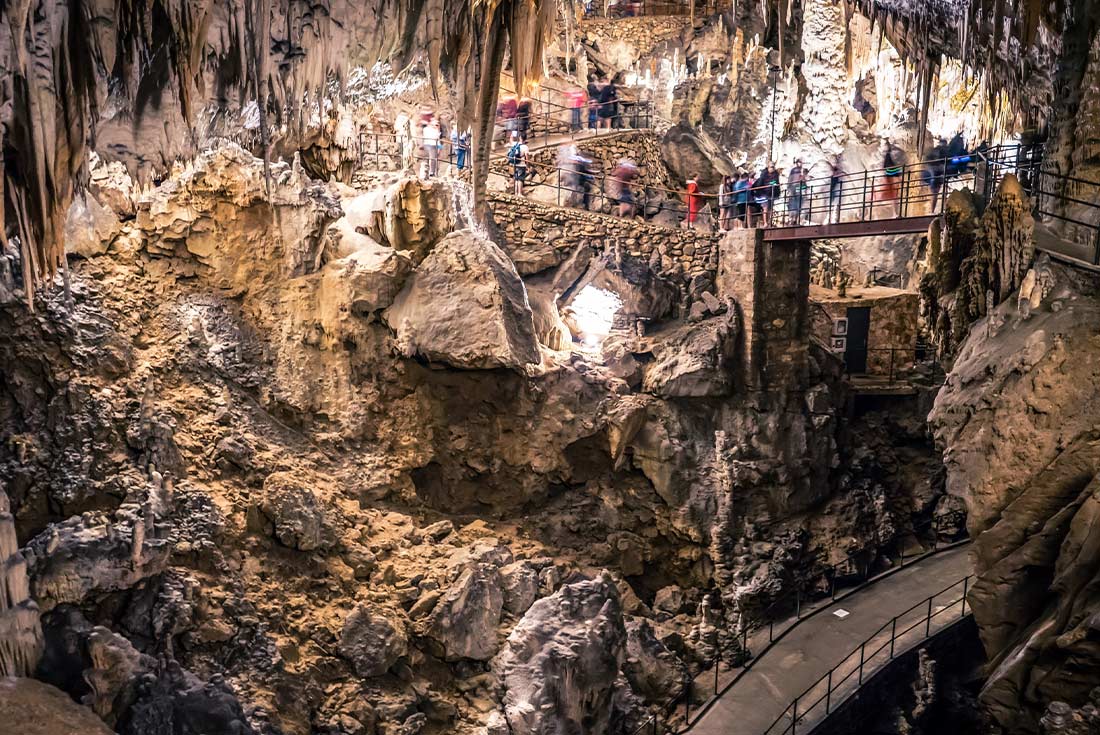 What's included
6 Days Included Bicycle Hire
Lake Bled & surrounds Guided and Vehicle-supported cycling
Bled to Kranjska Gora Guided and Vehicle-supported cycling
Vrsic pass to Bovec Guided and Vehicle-supported cycling
Boka Waterfall visit
Slovenian Winery Visit
Smartno & surrounds Guided and Vehicle-supported cycling
Smartno to Postojna Guided and Vehicle-supported cycling
Postojna - Postojna Caves
Vanganel to Piran Guided and Vehicle-supported cycling
Check Availability
We have put a calendar of events together that will provide you with some inspiration of what you can expect on your holiday, and when the best time to jet off is. Now's your chance to travel further than you can by foot and be part of a memorable and exciting two-wheel journey with us.