Cycle Northern Vietnam
More than 30 million Vietnamese can't be wrong – handle-bar height gives you the best view of Vietnam! Our one week cycling tour through the north of this beautiful country provides opportunities to meet the locals and experience their culture in a way that wouldn't otherwise be possible. So come with us and get active as we cycle from Hanoi to Halong Bay, down country lanes and through spectacular mountain scenery. And, of course, all the exercise gives you the perfect excuse to indulge in delicious Vietnamese cuisine.
8 days
Difficulty: Moderate
Itinerary
If you love the feel of a bike between your legs, the wind in your (helmet-covered) hair and tropical breeze on your face then this speedy but comprehensive 8 day adventure is for you
A bike lets you see Vietnam like never before – you'll go from road to beaten track to something way beyond
Think of the calories you'll burn and the appetite you'll work up cycling around Vietnam's incredible landscape – all the more reason to indulge in the wealth of delicious local and regional food
This two-wheeled adventure will show you all the different sides of this country – wildlife-filled natural landscapes, small villages and ancient ruins, along with the region's liveliest city
What better way to finish a good week's cycling than relaxing on an overnight boat cruise on the majestic Halong Bay
By travelling on this trip, you'll directly support our Intrepid Foundation partner, World Bicycle Relief. Donations provide school kids, health workers, and farmers in far-out areas with bicycles that provide access to education, healthcare, and income.
Xin chao! Welcome to Vietnam. Your adventure officially begins with a welcome meeting at 6pm tonight. You can arrive at any time during the day, as there are no activities planned until this important meeting. Please look for a note in the hotel lobby or ask the hotel reception where it will take place. We'll be collecting your insurance details and next of kin information at this meeting, so please ensure you have all these details to provide to your leader.
If you are bringing your own bicycle with you on the trip, you need to assemble it to check for any damage in transit before the welcome meeting.
If you have arranged for the hire of a bicycle, your leader will assist you in preparing the bike before your first cycling activity.
If you arrive with some time to spare then work your legs with a walk around Hanoi's charming shaded boulevards and a squat on a short street-corner stools for a bia hoi (freshly brewed draught beer) in the Old Quarter.
Notes: If you can't arrange a flight that will arrive in time, you may wish to arrive a day early so you're able to attend. We are happy to book additional accommodation for you (subject to availability). If you're going to be late, please inform the hotel reception or your travel agent in advance.
This morning you'll get the chance to explore the Vietnamese capital by bike on a guided ride through the city (approx. 22kms).
Hanoi is made for exploration by bike, so this is the perfect place to get to grips with Vietnamese street life and traffic. You'll ride through parks, around lakes, and down tree-lined boulevards and visit iconic sights such as the Ho Chi Minh Mausoleum complex, which includes the Buddhist temple One Pillar Pagoda and the former residence of Vietnam's most famous revolutionary, Ho Chi Minh.
There's also time to explore the vibrant Old Quarter, an architectural museum where blocks of ochre buildings give off the air of a 1930s provincial French town. In these ancient '36 Streets' discover an amazing selection of shops that sell everything from souvenirs to exquisite silk clothing, jewellery, beautifully embroidered tablecloths, wood carvings and lacquerware – it's a bargain hunter's paradise.
You'll have some free time this afternoon. Perhaps take a walk around the beautiful Hoan Kiem Lake, with the reflection of modern office buildings, old Buddhist temples and the tangle of ancient streets in its still surface, or maybe dive into culture at the Vietnam Fine Art Museum or The Vietnamese Women's Museum. Top off the day with a steaming bowl of fresh Pho from a hole-the-wall eatery – the street food in Hanoi is not to be missed!
Saddle up this morning as your cycling adventure kicks into first gear. Leave Hanoi behind and travel by bus to Hoa Binh (approx. 2 hrs). When you arrive you'll jump on your bike and cycle 40 kms to Cao Phong, through small ethnic Thai villages, enjoying the tranquility of the paddy fields and interacting with the local people. Limestone peaks climb in the background and banks of green line the road, and you'll take regular stops to admire the view across the lush valleys. After arriving you'll take a short 30-minute bus ride for the next section, stopping for lunch at Man Duc.
After you fuel up, the bus will take you to the Da River Reservoir. Stretch your legs again cycling along the Da River, passing spectacular karst cliffs, through paddy fields, and admiring the lush panorama of the Mai Chau valley on the way (approx. 20 kms).
The peaceful town of Mai Chau is situated in a stunningly beautiful valley surrounded by verdant green mountains and is famed for its breathtaking scenery and friendly hilltribe peoples. Tonight you'll enjoy local hospitality in a simple stilt-house homestay in the village of Poom Coong. Your amicable hosts will cook up a fabulous meal, and there may even be a chance to sample some of the local rice wine produced in the region.
This morning you farewell your homestay hosts and cycle from Mai Chau to Mai Hai, and then on to Pu Luong National Park (approx 46kms). You'll ride through more paddy fields and test you riding skills (or suspension) with the shallow potholes that can be found on the road. Pass pineapple farms and farmers riding atop their load drawn by lumbering water buffalo. Ride through small towns and wave to friendly locals on your way through picture-perfect Vietnam – lush green fields, towering limestone mountains, tranquil waterways and charming historic sites. This is a wonderful chance to see everyday rural life in action as well as take in the beautiful countryside.
Today – over 2 rides – you'll cycle from Pu Luong to Cuc Phuong National Park, Vietnam's first and largest national park, opened by Ho Chi Minh himself, one of the most important conservation sites in the country, and home to a diverse range of flora and fauna.
Today's riding is beautiful as you cycle through some of Vietnam's most spectacular views, riding in between limestone karst peaks thrusting out of serene rice paddies. If the weather is good there is an option to visit the famed Hang Múa caves/viewpoint. Cycle approx. 20kms then board the support vehicle to miss the busiest of the traffic before it's back on the bikes for another 28km leg to a well-earned lunch. From there we reboard the support vehicle and cruise all the way to Tam Coc. Todays riding is undulating but definitely worth the effort.
Enjoy one final early morning ride through the beautiful green scenery of the Ninh Binh Province, riding (approx. 30kms) through the verdant rice field paddy scenery and along the banks of the duck-filled Hoang Long river to the opulent Bai Ding Buddhist Temple.
Here we bid farewell to our cycling support team and transfer by minivan to the spectacular World Heritage site of Halong Bay. Climb aboard a private traditional junk-style boat and venture out into the emerald waters of the bay. Open water soon disappears as the boat glides through often misty waters and past limestone peaks jutting dramatically out of the water. The area of about 1,500 square kilometres is dotted with innumerable beaches and grottos, created over thousands of years by waves and wind and you'll explore the best of it with a visit inside the stunning caverns of Surprise Cave, past the enigmatic Ga Choi Islet and it's uniquely shaped rock formations, and a kayak/boat excursion straight into Luon Cave, one of Halong Bay's smallest caves.
In the warmer months perhaps opt for a swim at the tranquil Ti Top island or Soi Sim island before spending the night aboard the boat beneath the starry night sky. Dinner is included tonight.
After an amazing night on Halong Bay enjoy the cruise back to the mainland before heading back to Hanoi (approx. 5 hours travel time), arriving in the early evening.
Perhaps head down to the markets for some last-minute souvenir shopping or pay a visit to one of the city's many fascinating museums, such as the Fine Art Museum, Women's Museum or Museum of Ethnology. Toast the end of this active adventure with an optional farewell group dinner.
Your Cycle Vietnam adventure comes to an end today. There are no activities planned and you are able to depart the accommodation at any time. If you are sticking around then there are plenty of things to see and do in and around Hanoi.
Route overview
To complete this trip it is important that you are both confident and competent in riding a bicycle.
This trip covers quite some distance – you'll be cycling for up to 70 kilometres a day on varied terrain, so this trip is for the reasonably fit.
There's the possibility of a few hiccups along the way – a puncture here and there maybe – but there's no doubt this is an incredibly rewarding adventure
You'll be spending one night in a homestay. While the accommodation is shared and basic, this is a great opportunity to interact with the locals, and get a real sense of Vietnamese daily life.
The weather in this region can be varied. Be prepared to get sweaty and for the occasional rainstorm, which may require a change of plans.
If you feel like doing all the riding but with less effort we have the option of hiring an electric bike (e-bike) on this trip.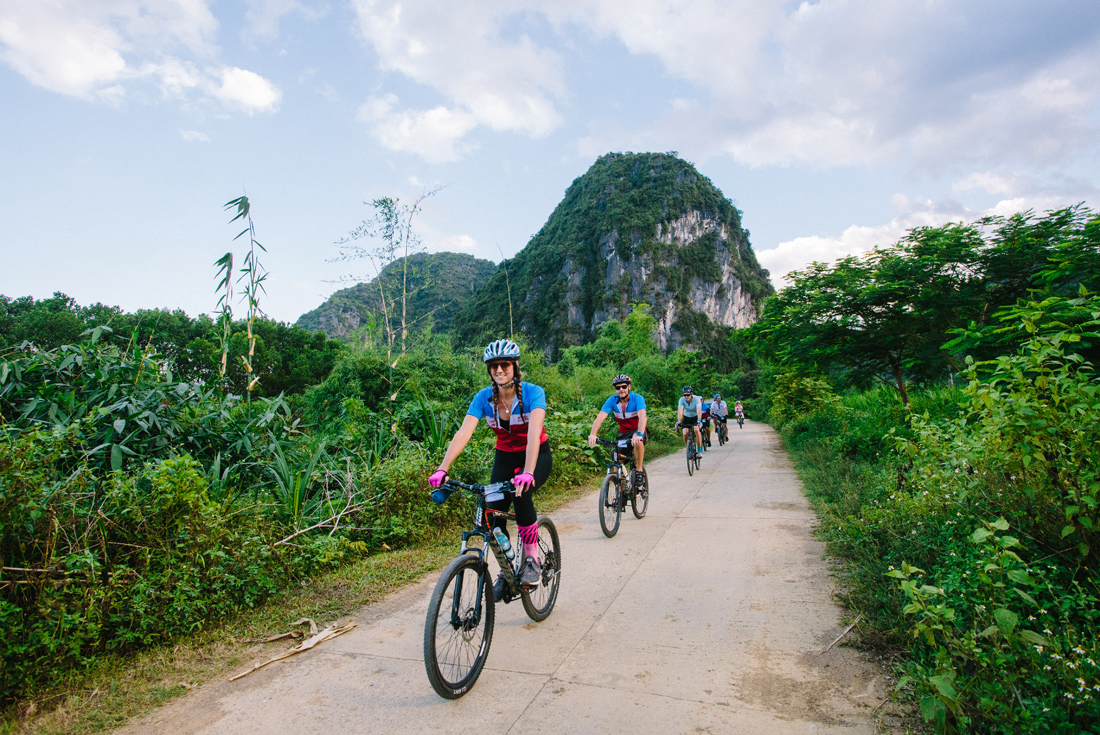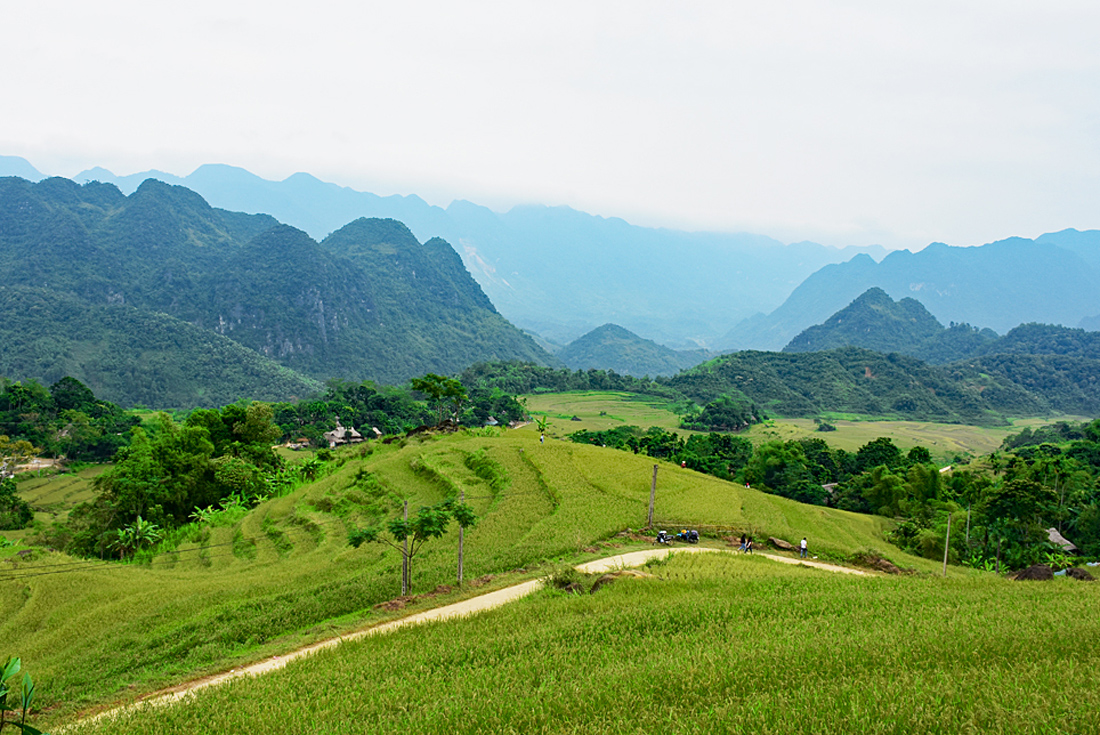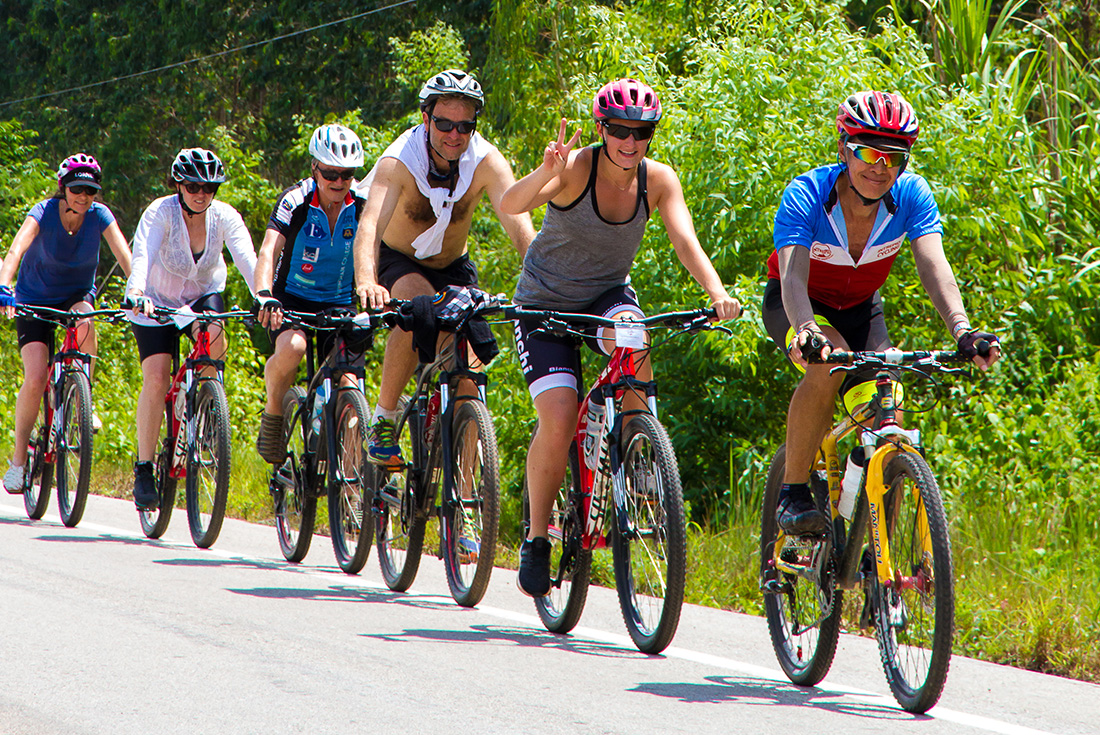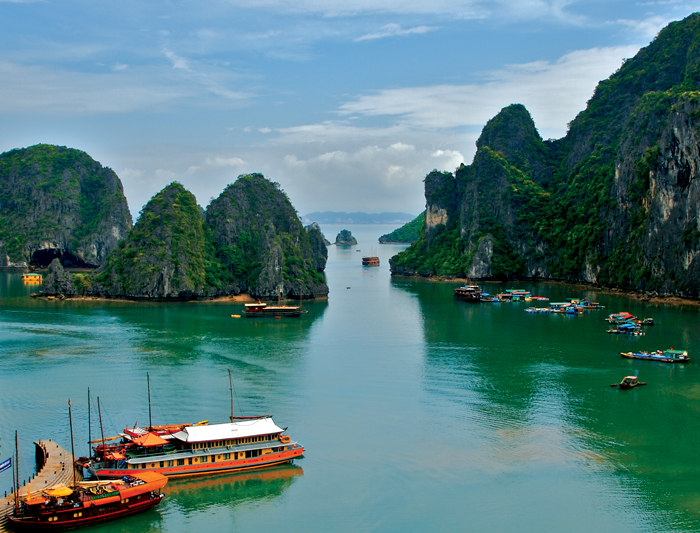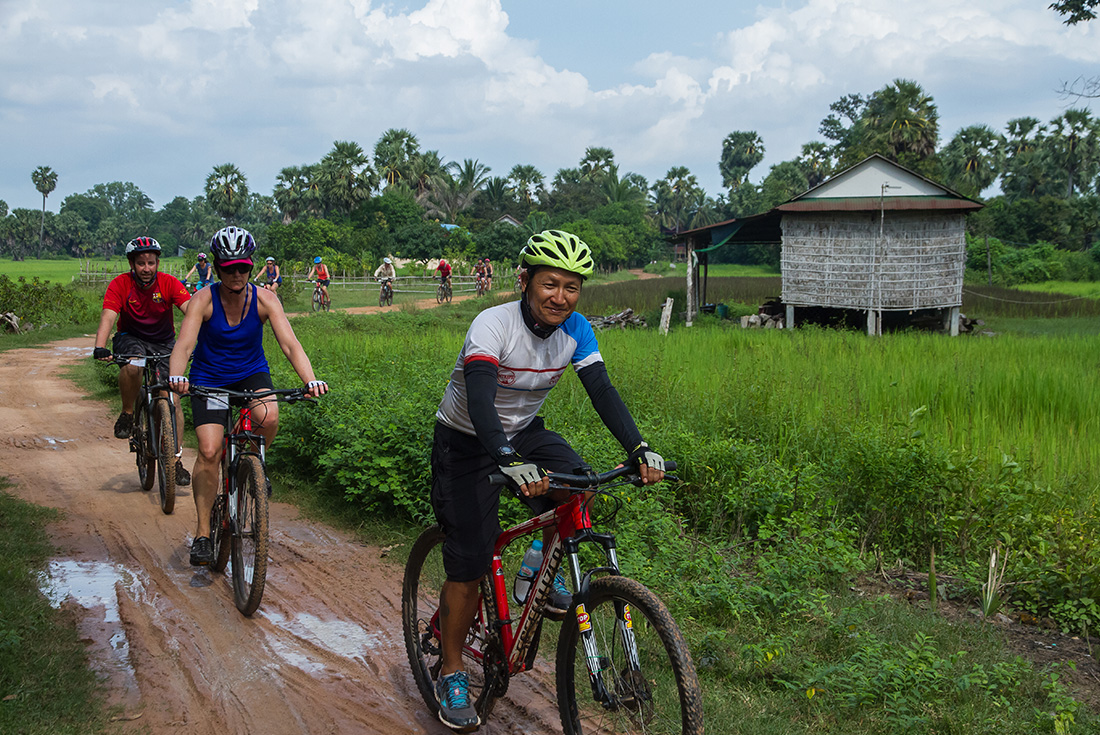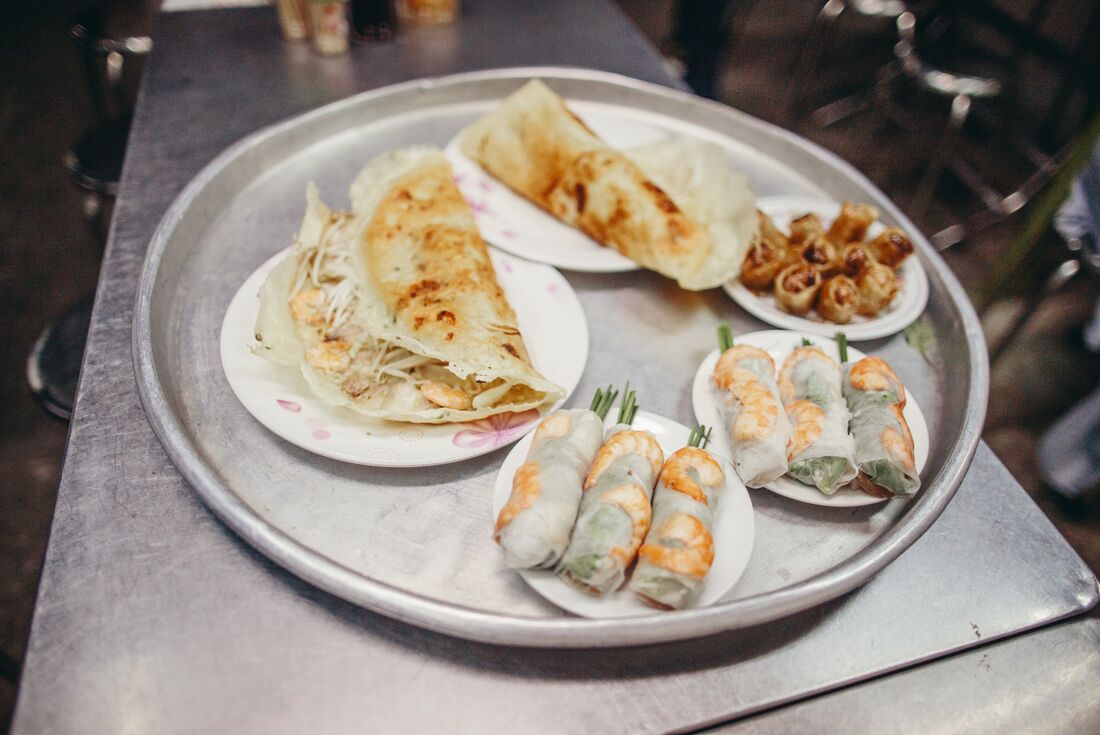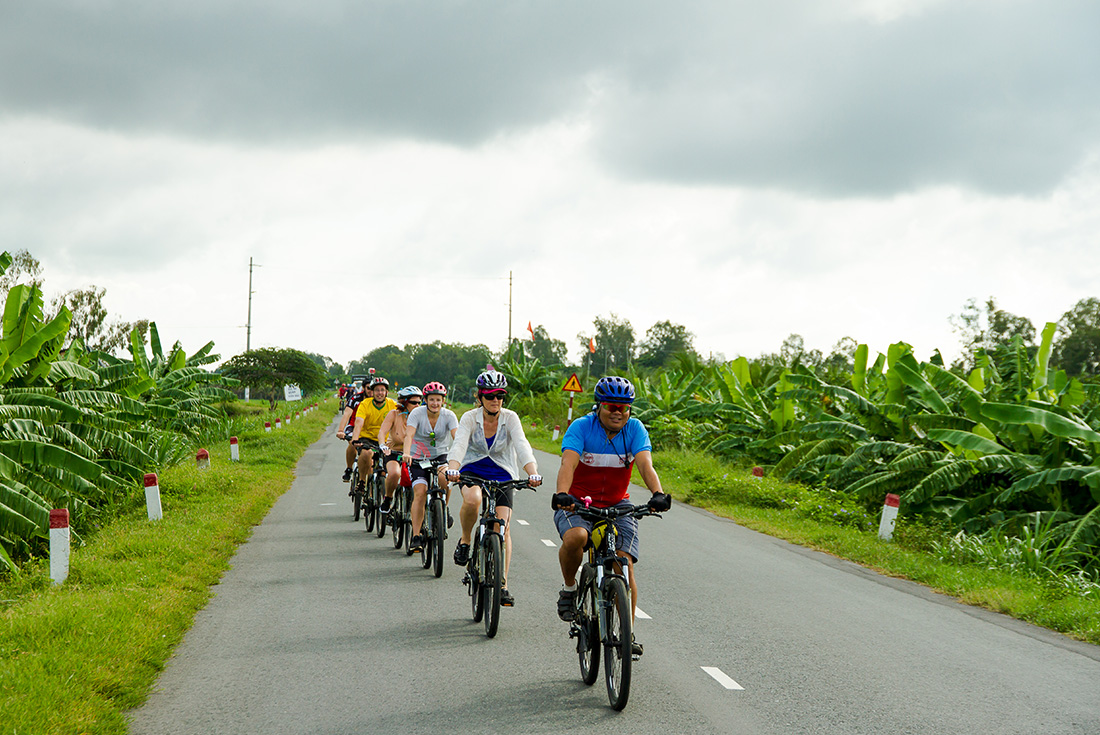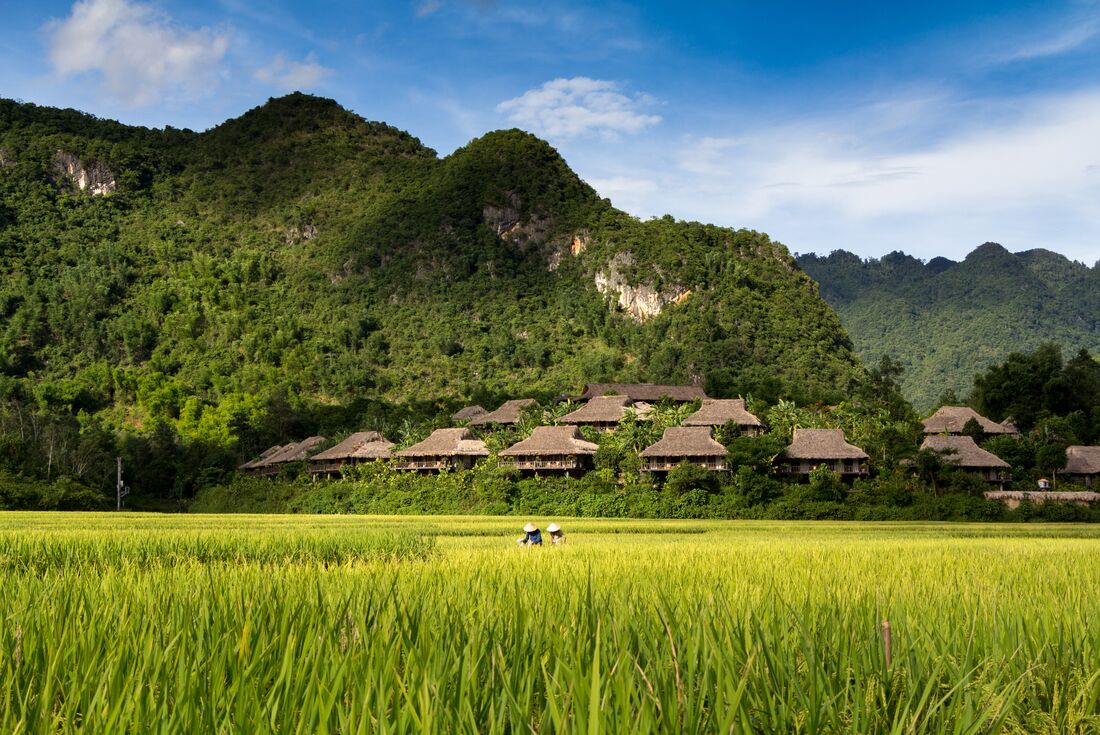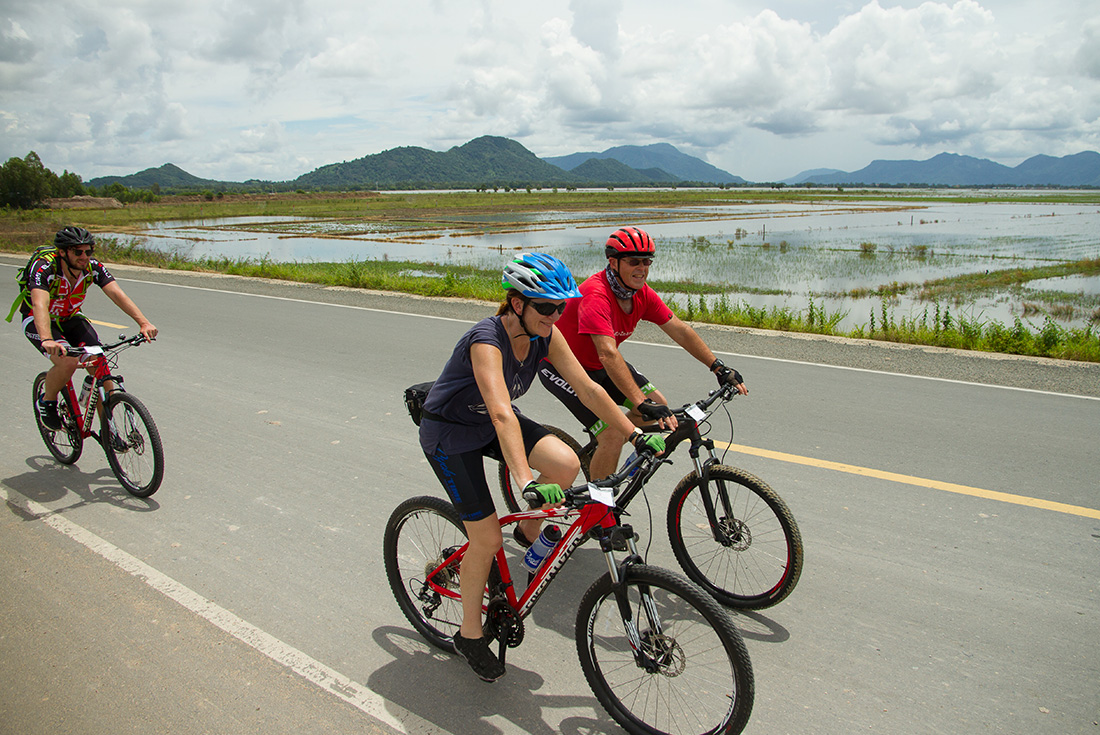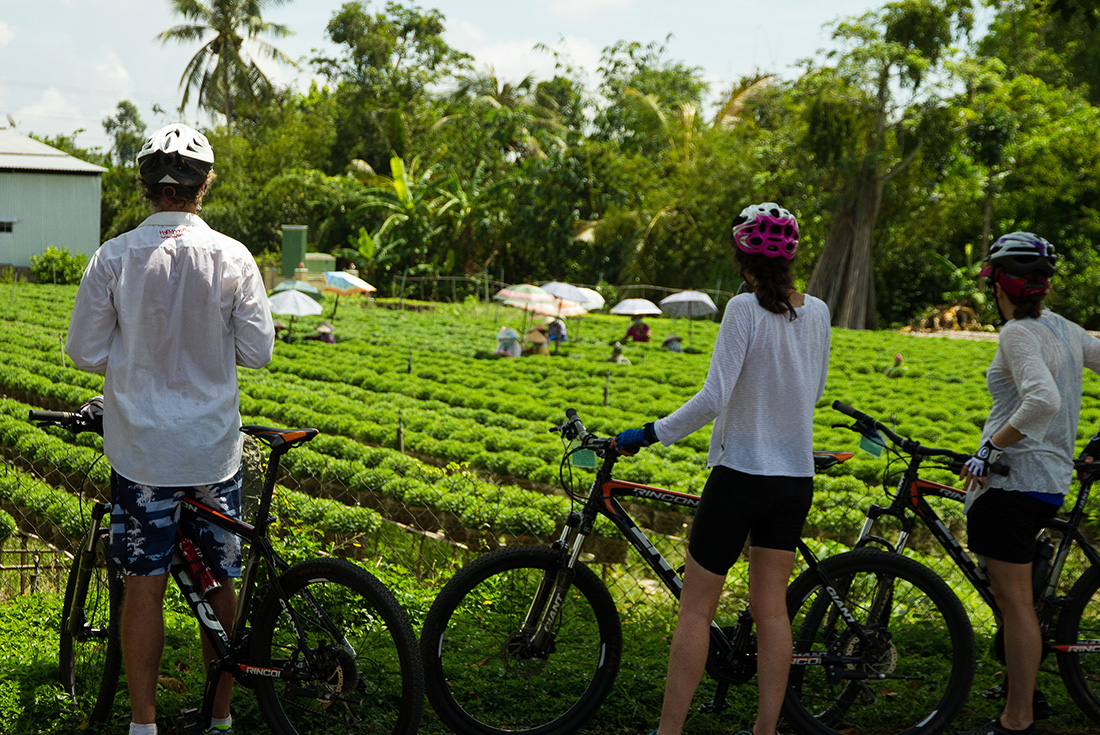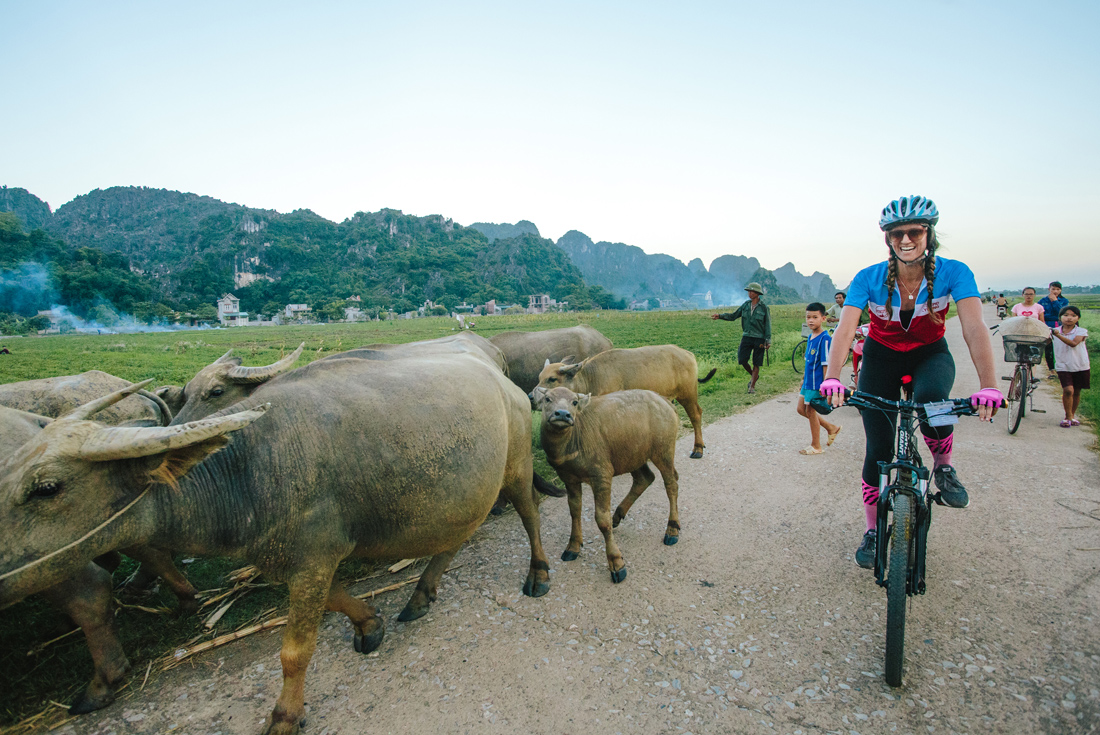 What's included
Hanoi - Museum of Ethnology
Hanoi - Ho Chi Minh Mausoleum
Hanoi - One Pillar Pagoda & HCM stilt house
Guided Hanoi city bike ride
Guided & vehicle-supported cycling in Mai Chau
Guided & vehicle-supported cycling in Pu Luong National Park
Guided & vehicle-supported cycling in Cuc Phuong National Park
Guided & vehicle-supported cycling near Ninh Binh
Halong Bay - Overnight Boat Cruise
Check Availability
We have put a calendar of events together that will provide you with some inspiration of what you can expect on your holiday, and when the best time to jet off is. Now's your chance to travel further than you can by foot and be part of a memorable and exciting two-wheel journey with us.