Cycle Cuba: West
Want to know how it feels to ride alongside tractors and vintage cars, past tobacco farms and the smell of cigars, to have the Caribbean wind whip through your (helmet-covered) hair on a two-wheeled journey through the rich history and crumbling ruins of Old Havana? Find out, on this small group cycling adventure through Cuba's west. Experience Cuban culture from handle-bar height as you take a leisurely peddle through the capital's colourful streets, cycle to the pristine shores of Cayo Jutias to cool-off from the heat, and end a rewarding day in the saddle in Vinales with a farm-to-plate feast. From the flora and fauna-filled valleys of Saroa to the welcoming arms of renowned farmer Mama Luisa, take a 'brake' from the beaten path and access unique parts of the island that you can only reach on a trusty bicycle.
7 days
Difficulty: Moderate
Itinerary
Experience Cuba's dynamic scenery on two-wheels, from the decaying charm of Old Havana to the dramatic limestone landscapes of Vinales.
Immerse yourself in everyday life as you share the Cuban roads with local traffic: ride alongside tractors, vintage American cars, old Ladas and horse-drawn carriages.
Enjoy a delicious farm-to-plate experience in a hilltop restaurant – the produce is 100% organic and locally grown, oh, and the rum is free!
Recognised as the world's finest cigar manufacturer, top-off your Cuban experience at a tobacco plantation and witness a local farmer expertly roll an iconic Cuban 'habana'.
Stretch your legs along the pristine beaches of Cayo Jutias, enjoy free time to flop and drop on the sands or go for a refreshing dip in the Caribbean.
By travelling on this trip, you'll directly support our Intrepid Foundation partner, World Bicycle Relief. Donations provide school kids, health workers, and farmers in far-out areas with bicycles that provide access to education, healthcare, and income.
Bienvenido a Cuba! To make your arrival into often chaotic Cuba a bit easier, a complimentary transfer from the airport to your accommodation (guesthouse) is included with your trip. Then, enjoy free time until your welcome meeting at 6 pm. If you arrive early there are a wealth of options for you to enjoy in Havana. For a fascinating insight into the Cuban Revolution check out the Museum of the Revolution, indulge your inner literary fan on an Ernest Hemingway tour, join the locals for a stroll past the fading facades along the iconic oceanside Malecon or hire an open top vintage American car and simply cruise the streets and boulevards of Havana. After the meeting, why not get to know your riding companions over an optional group dinner in one of the city's many restaurants.
Take a short drive to Vedado this morning to meet your support crew (approximately 15 minutes) and be fitted to your bike. Take your new wheels for a spin on a 2-hour leisurely ride from Outer Havana back to Old Havana, passing John Lennon Park, the Grand Theatre and the Capitol building along the way before finishing back in Old Havana. Enjoy lunch in a nearby cafe before stretching your legs on a guided walking tour of Old Havana, taking in the four most historic plazas. Finish your walk with a 360-degree panoramic view of Old Havana through the eyes of The Camera Obscurer – the only one of its kind in Latin American and the Caribbean, before heading to Saroa in the support vehicle (approximately 1.5-hours). Known as the 'rainbow of Cuba', Soroa is a flourishing landscape of flora and fauna. As the sun sets, enjoy dinner, then perhaps head to a local guesthouse for cocktails and an introduction to the curious fascination the Cuban's have with the game of dominos. Be warned, the locals (and your support team) are fiercely competitive and have spent countless hours honing their domino skills!
This morning, enjoy a guided tour of the spectacular Soroa Orchid Garden, located just a short drive away. Set among seven acres, this serene oasis of flora features 250 plant varieties native to Cuba as well as numerous species of birds. Afterwards, cycle west (on well-paved roads), sharing the streets with local traffic: tractors, vintage American cars, old Ladas and horse-drawn carriages, until you reach a picturesque hillside lake. Take a break for a quick drink before stopping by the San Juan River for lunch and a refreshing swim. Continue by vehicle on to the small but renowned lakeside eco-village of Comunidad Las Terrazas, a UNESCO Biosphere Reserve set in beautiful green surrounds and home to a lively art community. Grab a coffee near the main square then visit the former home of the celebrated Cuban musician Polo Montanez. Return to Soroa (approximately 30 minutes) and spend the evening relaxing, playing pool, or perhaps take the opportunity to improve on your domino skills.
Drive to the hilly Cueva de los Portales, where the legendary Che Guevara stayed and trained the Western Army of the Cuban Revolution (approximately 1.5 hours). From here, cycle on to the UNESCO-listed town of Vinales. Set among low-lying mountains, this beautifully remote area is reminiscent of the limestone karst scenery of Vietnam and is the perfect place to ride with very little traffic on the roads. Push your pedals a short distance uphill and be rewarded with spectacular views before continuing on to meet the delightful Mama Luisa, a seasoned farmer who'll provide you with a delicious local meal (and a hug!). Afterwards, ride to a tobacco farm where you'll meet another farmer who'll show you how tobacco is dried and then rolled into cigars – here you have the chance to purchase this Cuban speciality directly from the maker. Jump back into the support vehicle and return to Vinales in time for a delicious farm-to-plate experience at a hillside restaurant. The food here is 100% organic and grown locally, and although drinks aren't included, you only pay for the mixers as the rum is free, classic Cuba!
After breakfast, drive to the Diego Rivera-inspired Mural de la Prehistoria (approximately 10 minutes). Painted on a cliff at the foot of the Sierra de Vinales, the huge eye-catching mural took 18 people four years to finish. From here, leave the towering limestone karsts behind as you cycle to the sublime Cayo Jutias, traversing smaller roads through dry and flat farmland, with barely a vehicle to be seen, until you reach the surreal white beaches and pale blue waters of Cayo Jutias. After your ride, stretch out on the shoreline and enjoy a packed lunch and fresh juice. Then enjoy free time to relax – swim in the warm waters or perhaps walk to the neighbouring beach where the locals often park their beautiful old cars on the sands. After some time to soak up the atmosphere, take the support vehicle back to Vinales (approximately 2 hours). The rest of the evening is at leisure – why not try one of the many live music venues or salsa the night away.
After breakfast, drive to the nearby lookout point for a view of the Vinales Valley before descending to the flat plains where you'll begin your final ride – cycling through rural landscapes, passing many small towns and communities along some of the smoothest tarmac in Cuba, before finishing on top of a small hill. Celebrations are in order as you enjoy one last delicious meal before re-boarding your transport for the short drive (approximately 2 hours) back to Havana. On arrival in Havana, bid farewell to your bikes and your support team before checking into your guesthouse. Make the most of a free afternoon to reacquaint yourself with Cuba's charming capital, perhaps visit the Jose Marti Memorial Tower or your guide can help organise a final group meal in one of the many paladars in Old Havana.
Your Cycle Cuba adventure comes to an end this morning. There are no more activities planned and you're free to depart after breakfast.
Route overview
The guesthouses (casas) we use are much nicer than your average Cuban dwelling and each room is unique. Regardless of where you stay, power cuts and breaks in hot water supply are sometimes unavoidable, as in any developing country – but we believe that this is all a part of the local experience. To help set your expectations correctly, please read the 'Accommodation' section of the Essential Trip Information.
This is a cycling trip, so it requires a certain amount of cycling fitness. This being said, there's always a comfortable, air-conditioned support vehicle following close by.
To complete this trip, it is important that you are both confident and competent in riding a bicycle.
Import restrictions make the purchase of new bicycles a difficult challenge. Our bikes come from a variety of different manufacturers but are all mechanically sound.
On this trip we have a single leader that rides with the group, and another that drives the support vehicle (acting as a backmarker where needed).
The Caribbean climate can be very hot and humid. It's important to wear the appropriate clothing, drink plenty of water and apply sun protection regularly. Lycra cycling shorts are ideal for warmer temperatures.
Cuba's roads aren't always paved, but when they are, they can range from smooth to downright terrible. However, it's a fun experience to share the road with tractors, vintage American cars and horse-drawn carriages.
Internet access can be hard to come by, and when it's available it's often unreliable and expensive. Treat this as a great opportunity to take a break from modern devices and have a true holiday.
While Cuban food can sometimes seem limited due to a ban on imported goods, your guide will steer you towards the best eateries in each destination you visit.
Cuba is different and that's what makes it such a fascinating destination. You will find that things don't always go according to plan or work the way they do back home. Regulations concerning foreigners and currency may appear strange to you, transport sometimes runs late and sometimes the water in your bathroom can run cold and the electricity fail. In order to get the most out of your holiday, a degree of patience, good humour and understanding is a definite advantage. Cuba may not be wealthy in a monetary sense, however if you approach your holiday with an open and enquiring mind, the warm welcome you receive from Cubans will ensure you a rich and rewarding holiday experience.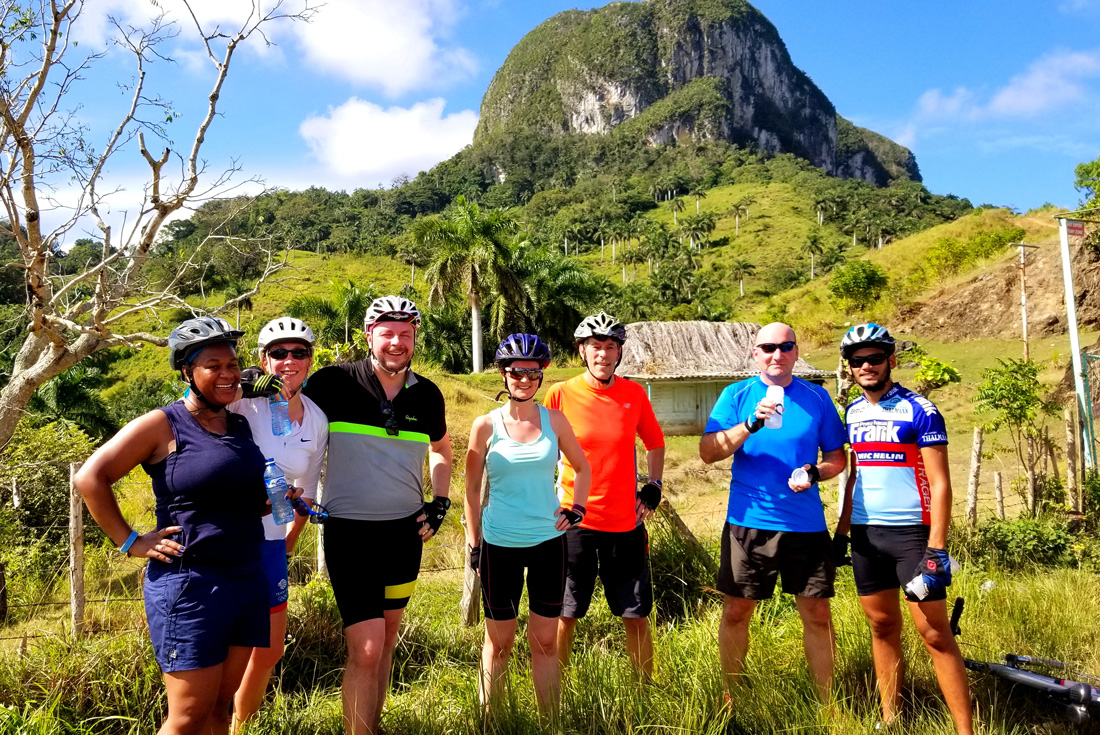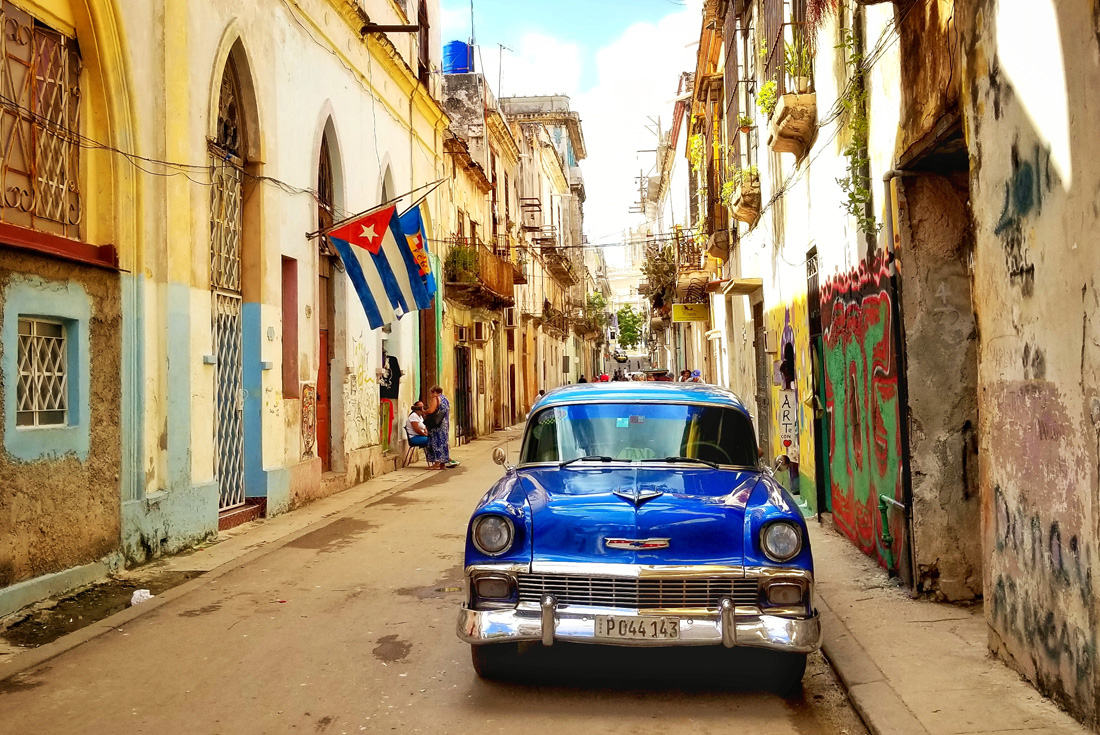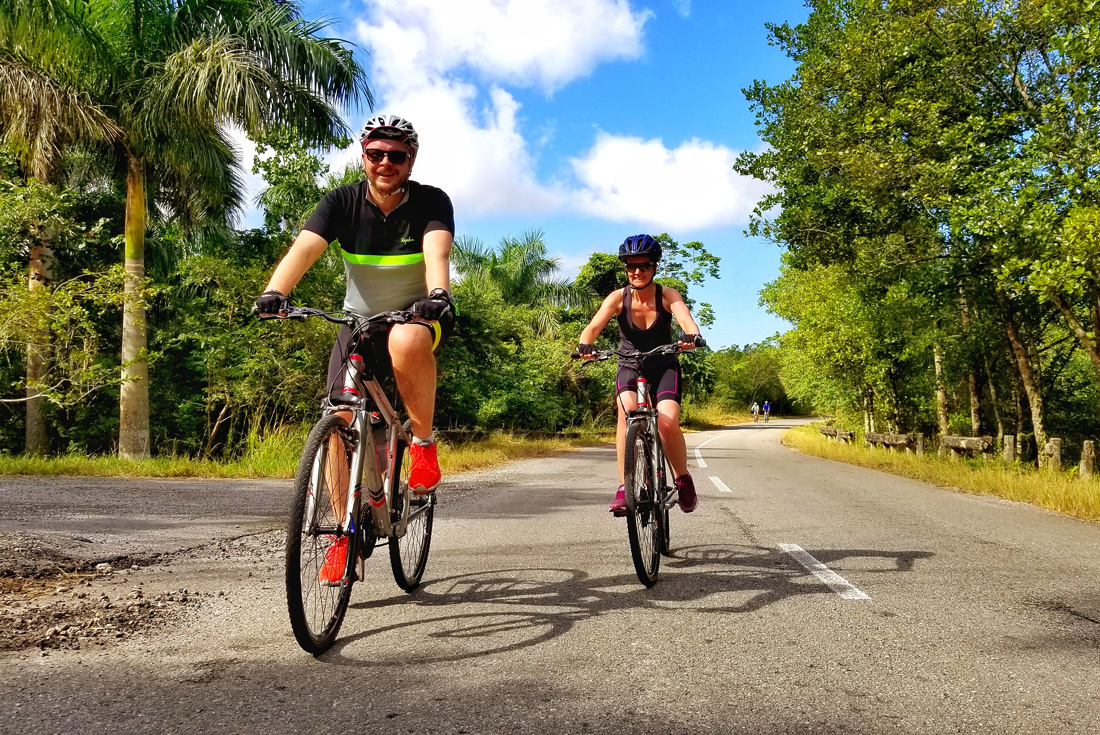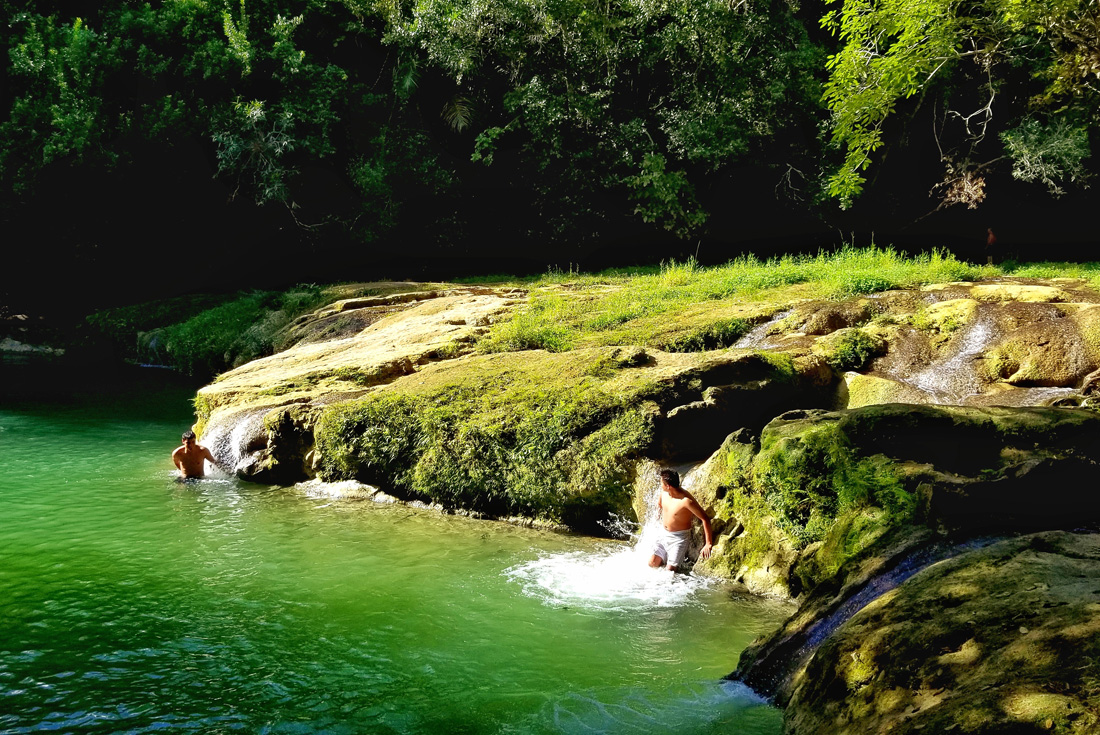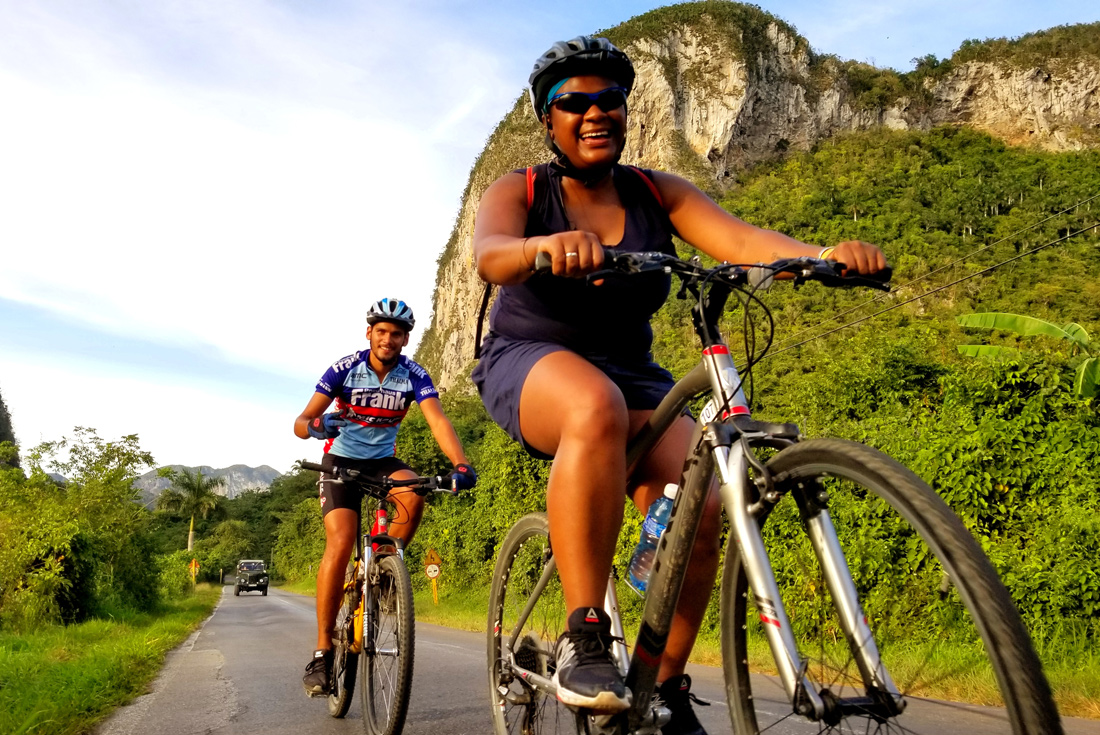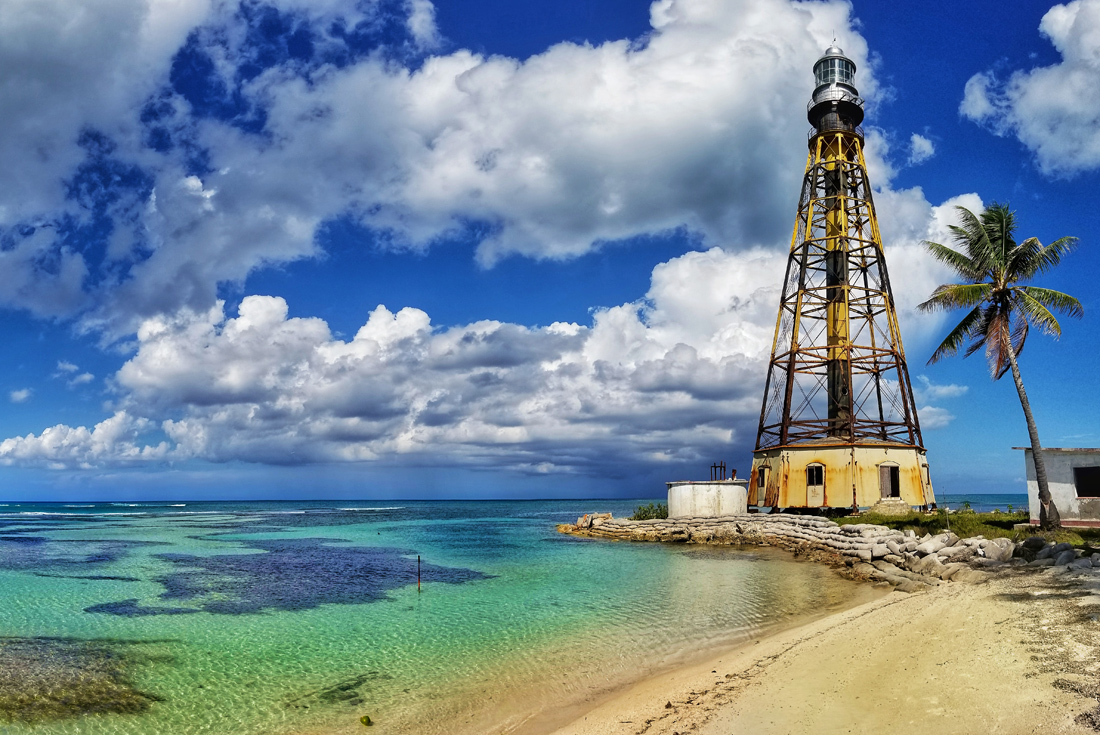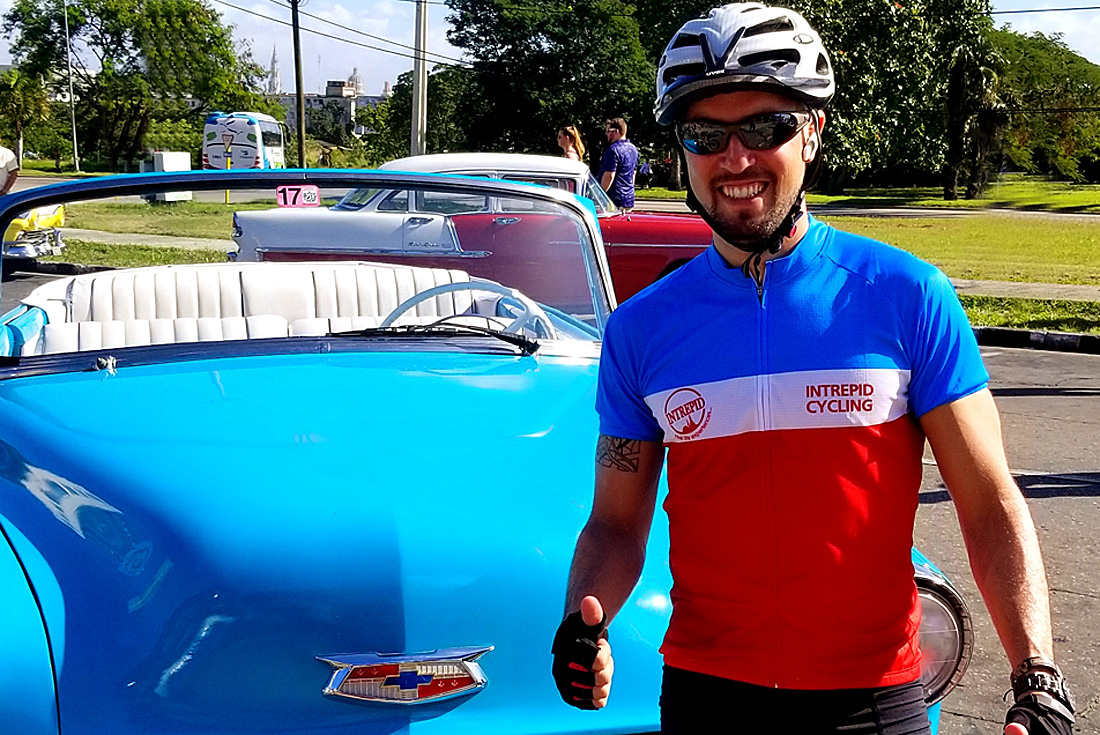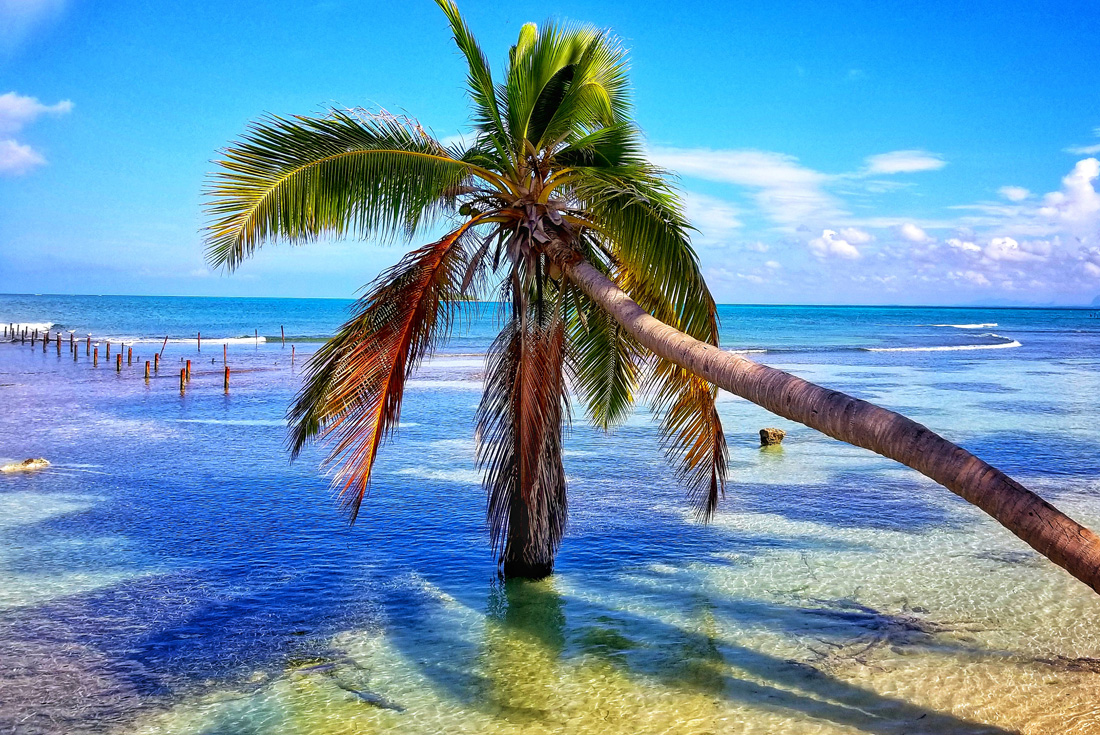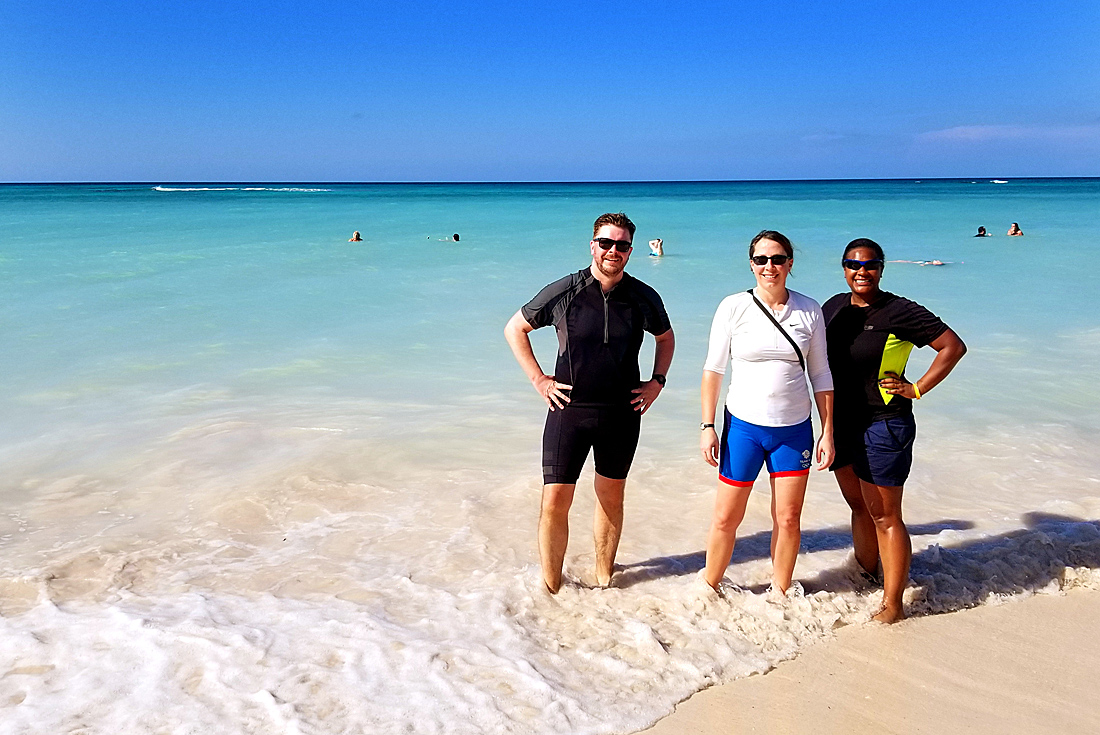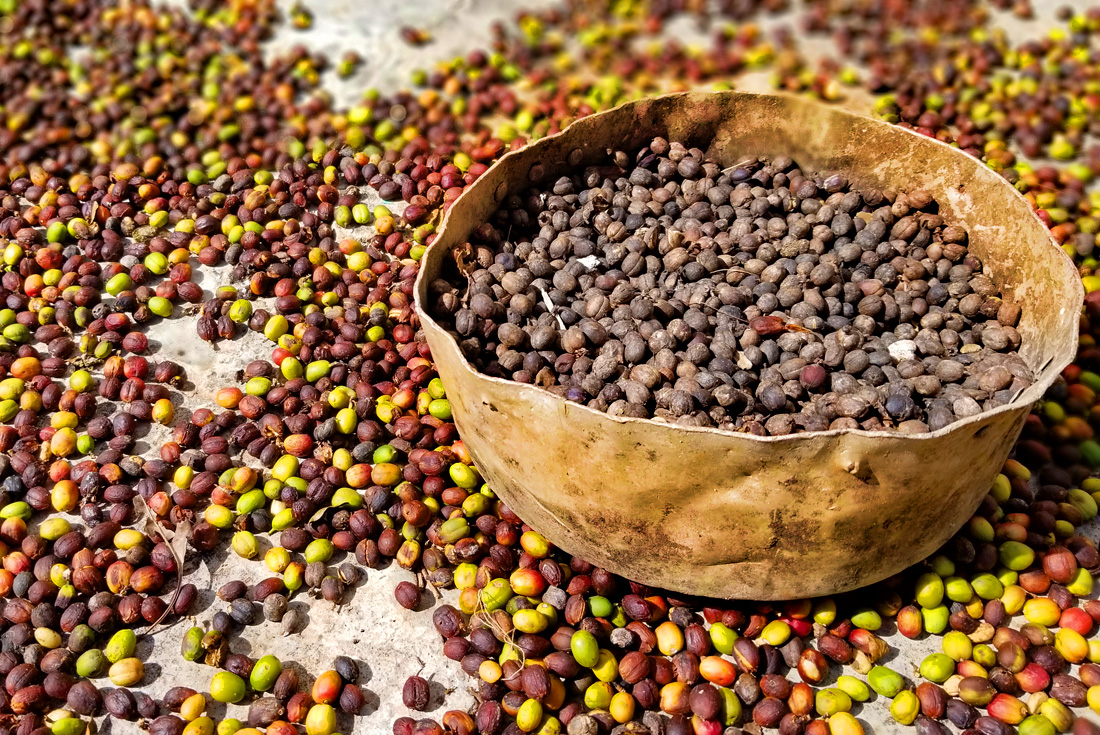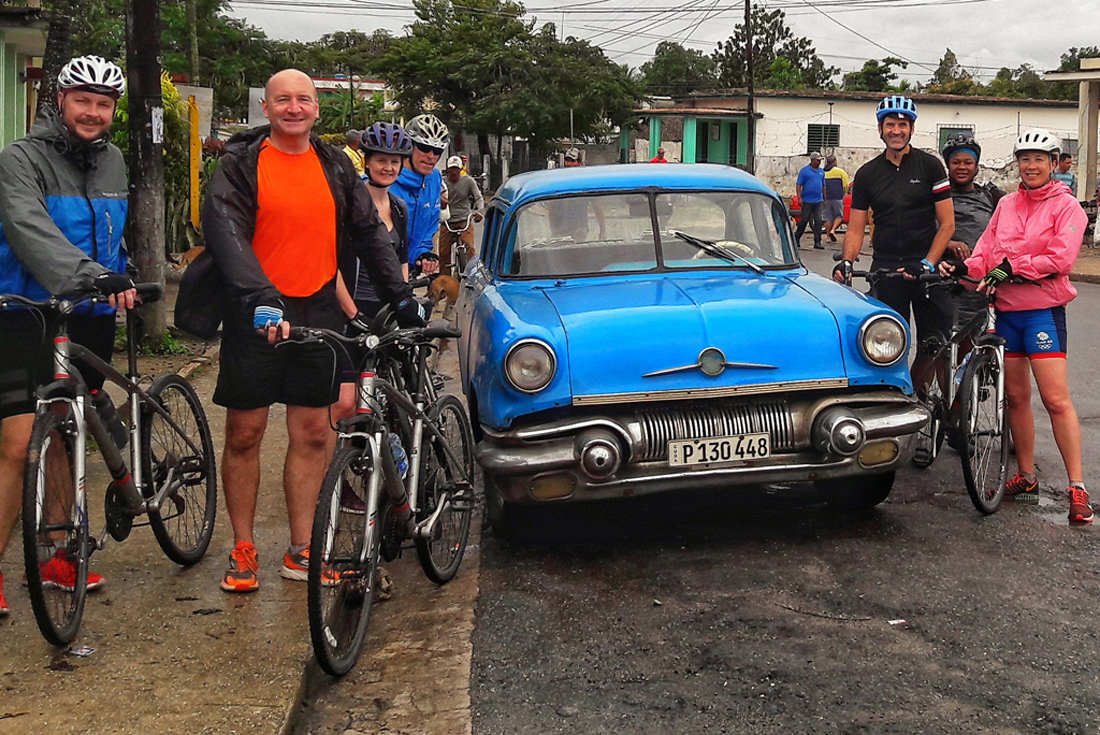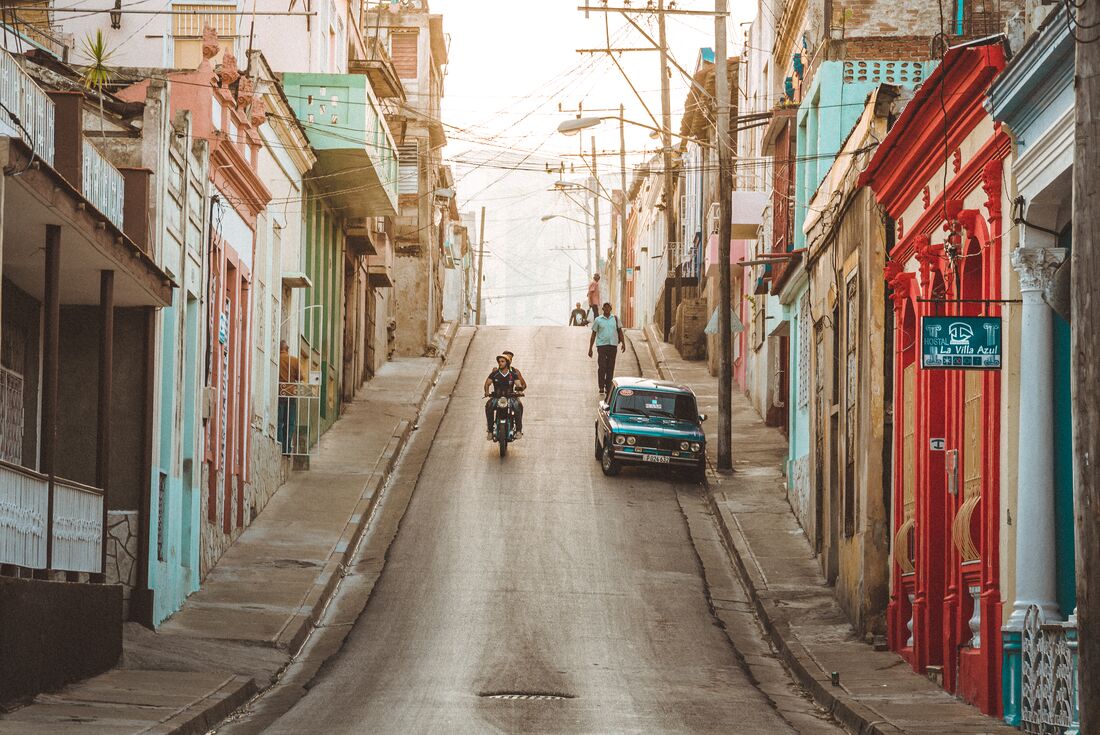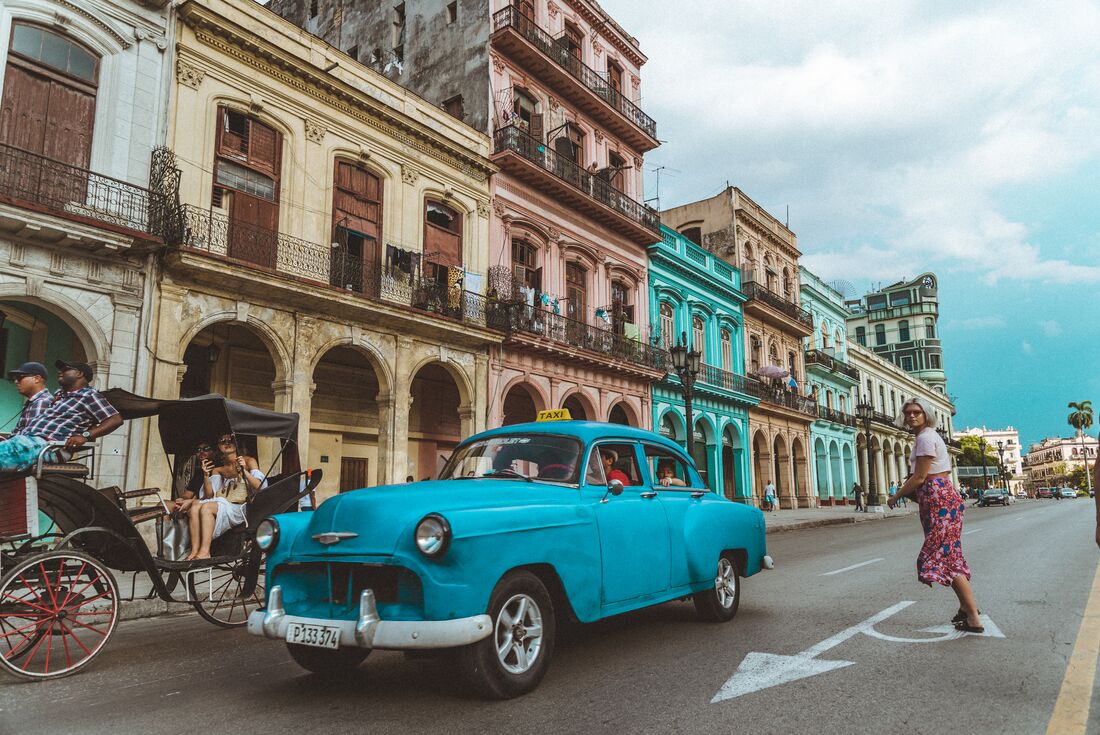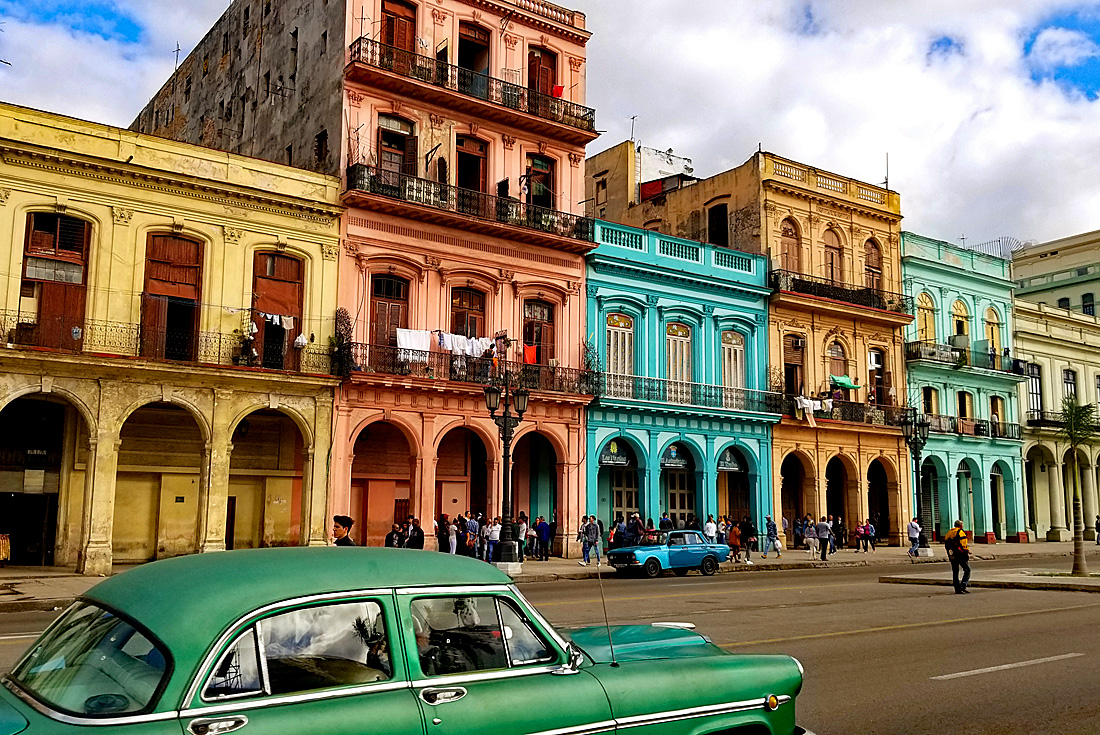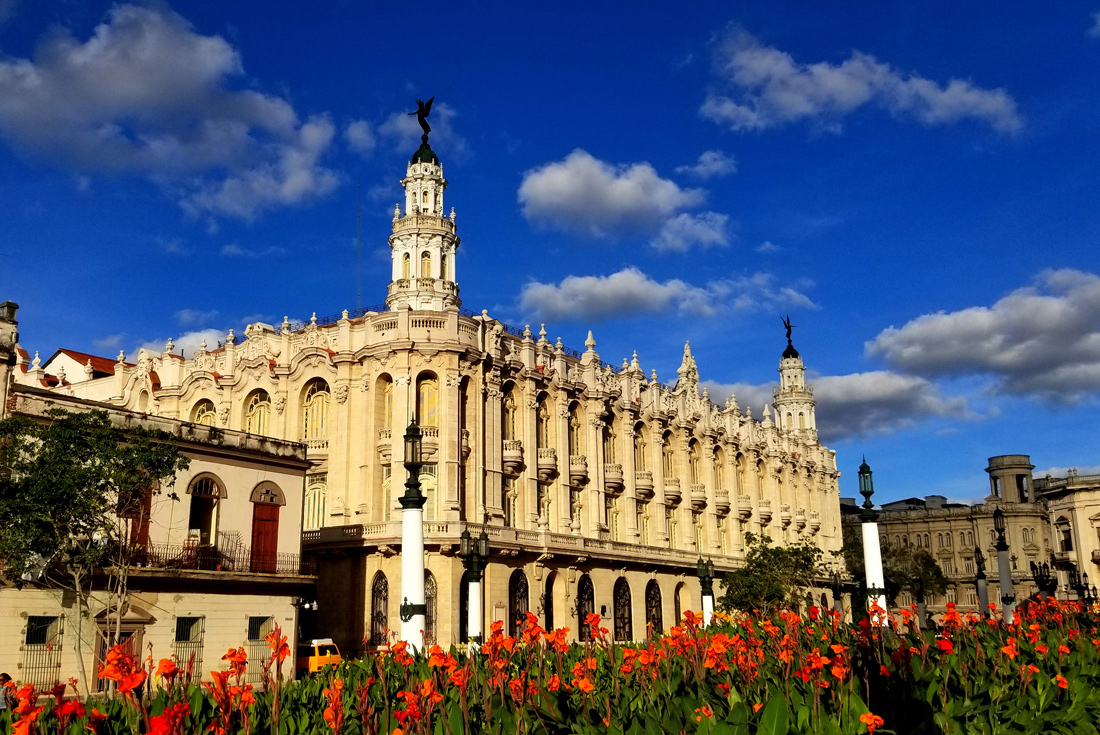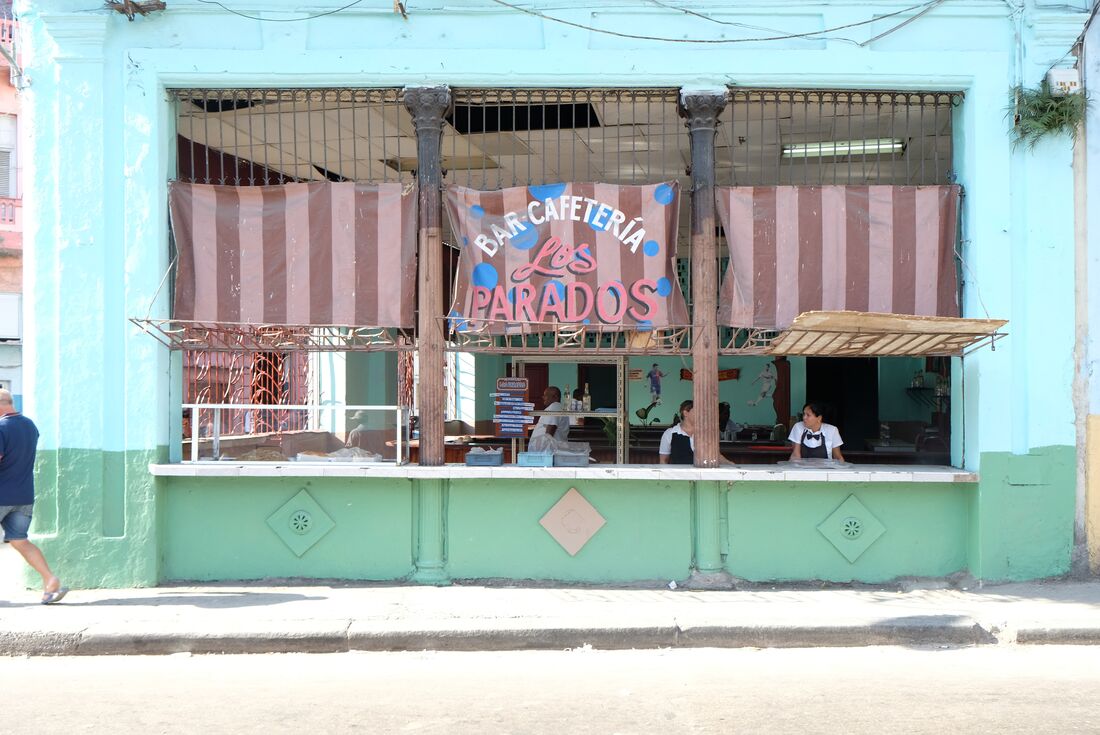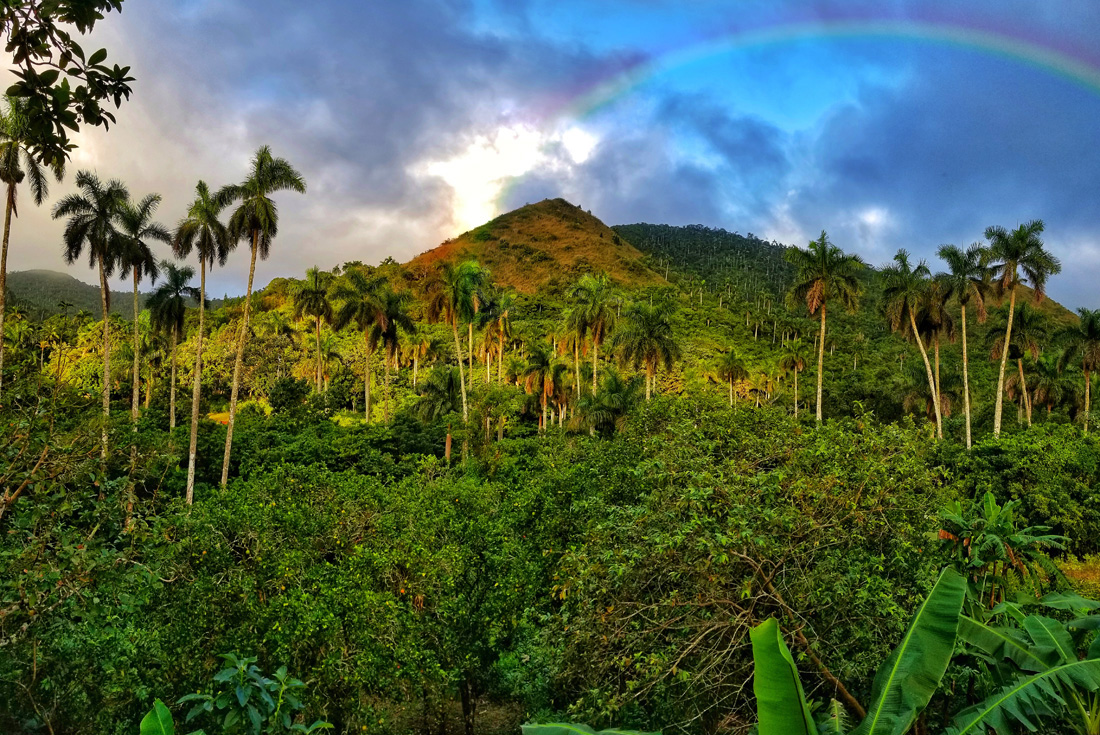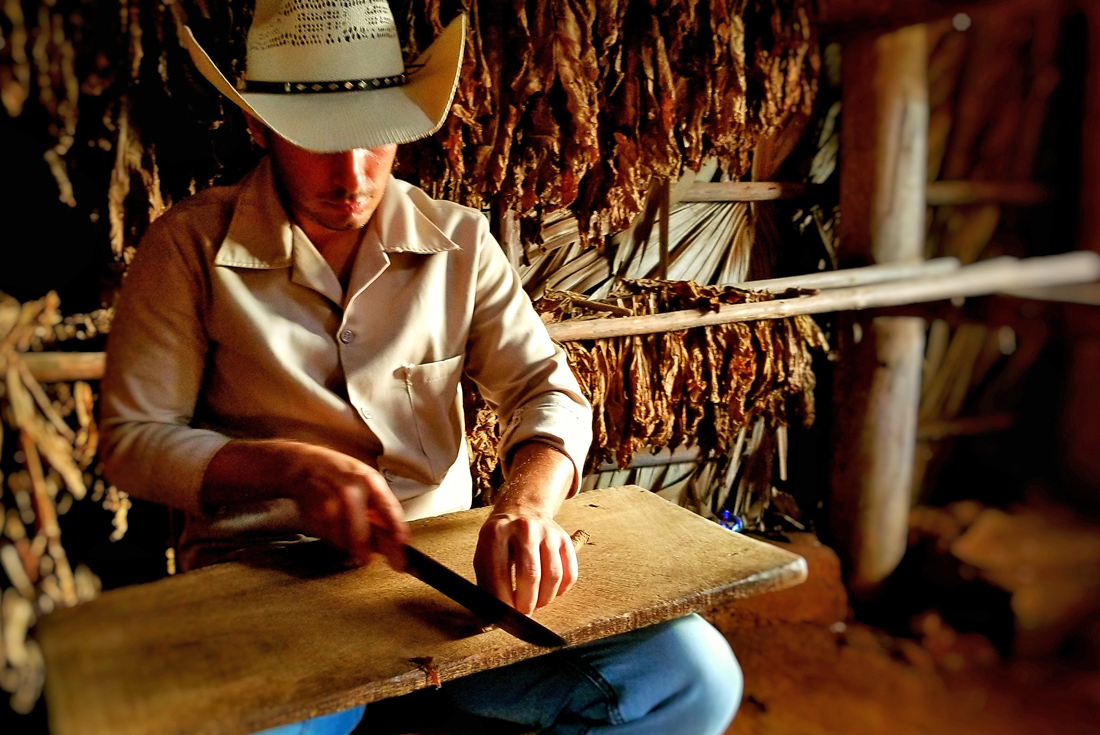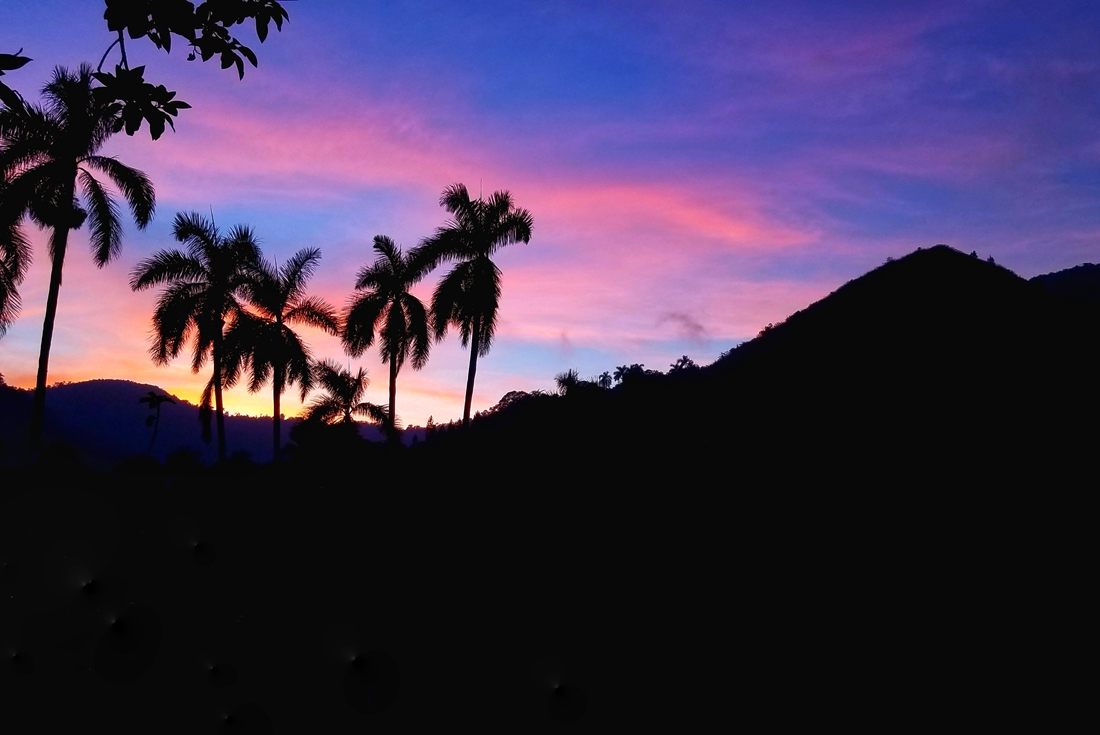 What's included
Complimentary Airport Arrival Transfer
Cycling Outer Havana
Havana - Leader-led walking tour of Old Havana
Las Terrazas - Eco-village Visit
Soroa - Orchid Garden (entrance fee and guide included)
Las Terrazas - Casa de Polo entry
Vinales - Tobacco farm visit
Vinales - Beach excursion to Cayo Jutias
Check Availability
We have put a calendar of events together that will provide you with some inspiration of what you can expect on your holiday, and when the best time to jet off is. Now's your chance to travel further than you can by foot and be part of a memorable and exciting two-wheel journey with us.