Cycle Cuba: East
Experience Cuba from two wheels as you cycle around the east of this laidback Caribbean island. Travel the colourful streets of Havana, cycling alongside vintage cars on your way to the verdant Bay of Pigs. Discover the UNESCO Word Heritage sites of Cienfuegos and Trinidad, pay homage at Che Guevara's final resting place in Santa Clara, cycle the pristine and undiscovered Yumuri Valley, and enjoy the perfect beaches of vibrant Varadero. This is the very best of eastern Cuba. Experience the Cuba that lies beyond the rum and cigar scene all from the saddle of your bike. 
8 days
Difficulty: Moderate
Itinerary
Cycling through Caribbean Cuba gives you unique access to parts of the island that are off the beaten track
Cycle through the pristine valley of Yumuri, an untouched paradise far off the usual tourist track.
Pay homage to the legendary Che Guevara's at his final resting place in the very heart of Cuba, Santa Clara.
Ride through an often surprising variety of scenery; from the decaying charm of Old Havana to long dusty farming roads to dramatic limestone karst landscapes Cuba has it all!
Indulge in some sun, sand and sea on the buzzing beaches of Varadero.
By travelling on this trip, you'll directly support our Intrepid Foundation partner, World Bicycle Relief. Donations provide school kids, health workers, and farmers in far-out areas with bicycles that provide access to education, healthcare, and income.
Bienvenido a Cuba! To make your arrival into often chaotic Cuba a bit easier a complimentary transfer from the airport to your accommodation (guesthouse) is included with your trip (Please see the Accommodation section of our Essential Trip Information for more detailed instructions). Your adventure begins with a welcome meeting at 6 pm where you'll meet your tour leader and travel group. As the group is sometimes spread between several (but nearby) guesthouses your leader will leave a note for you explaining where to meet and what to bring. Your evening is then free to relax or enjoy an optional welcome dinner to get to know your riding companions a bit better – your leader will suggest some excellent options.
If you arrive early there are a wealth of options for you to enjoy. For a fascinating insight into the Cuban Revolution check out the Museum of the Revolution. Indulge your inner literary fan on an Ernest Hemingway tour or join the locals for a stroll past the fading facades along the iconic oceanside Malecon. For a splashier introduction to Havana, why not hire an open-top vintage American car and check out the sights while cruising the streets. There's no shortage of restaurants or bars either – the vibrant Obispo Street area of Old Havana is sure to delight.
Start the day with a bike fitting which will help to perfect your posture and ensure comfort while cycling, then transfer to the Bahia de Cochinos, better known as the Bay of Pigs, for your first cycling tour (approx. 30 kms).
Begin at Playa Larga; sitting at the head of the bay, this is one of the two beaches that was invaded by US-sponsored exiles in 1961. Cycle along the tree-lined eastern shoreline, past an incredible flooded cave called Cueva de los Peces (the Cave of Fish) to the peaceful sandy arc of Playa Giron – the other beach that was invaded – where you'll get to rest your weary legs in the crystal-clear Caribbean waters. The bay boasts a deep underwater well and an outstanding variety of coral and fish – it's the perfect place to enjoy a relaxing dip. For an extra treat, once you've finished swimming in the salty sea simply cross the beachside road and jump in the refreshing waters of a beautiful cenote, a flooded cave full of tropical fish.
Afterwards, head to Cienfuegos. Set out on an orientation walk with your leader before a free evening to spend how you please.
After fuelling up on an included breakfast, today you'll set out on a 60-kilometre/37-mile bike ride to Trinidad. Cycle through along the rolling hills and past mango trees in the tranquil countryside before nearing the coast and it's stunning views.
Sitting on the picturesque Caribbean coast, Trinidad is a standout destination for many visitors. With its well-preserved Spanish colonial architecture, large plazas and sizzling salsa scene, it's not hard to see why. Get acquainted with the town's once-grand mansions, pasted-hued buildings, cobble streets and stunning gardens on an orientation walk. In the evening, why not practice your dance moves at one of the many live music venues or take in a folklore show at an open-air venue. Your tour leader can suggest a few of the latest hotspots for a night out on the town.
Now that you've experienced Cuba's serene coast and atmospheric towns, today you'll discover the country's lush, tropical side at Parque Natural Topes de Collantes. This heavily protected nature reserve is a jungle-covered wonderland of limestone mountains, cascading waterfalls, caves, grottoes and incredible flora and fauna.
Drive north of Topes de Collantes (approx. 31km), stopping at Mirador del Escambray to enjoy a fantastic view of Trinidad and the Caribbean, then climb onto the bikes and explore the Guanayara section of the reserve by bike. Avoid a long climb and start at the Mirador del Hanabanilla for sweeping views of Lake Hanabanilla before covering about 10-kilometres on mixed tarmac and gravel terrain, both within and outside of the reserve. Lunch with the locals before a swim in a natural pool beside a beautiful waterfall then ride on for a further 20 kms before boarding the support vehicle and making tracks for the Che Guevara mausoleum and memorial. Check out the bronze statue of Che bearing his rifle and learn about his incredible life before arriving in Santa Clara, where you'll enjoy an orientation walk with your group leader.
After breakfast, drive 2.5 hrs east towards Matanzas province and to the small town of Jovellanos where you begin riding today. The province is thankfully largely flat, with an enormous marsh to the south, rocky terrain to the north-west and cays and mangroves to the north-east. Uncover part of this vast province on a 30 kms bike tour, enjoying mostly flat roads passing through little towns and citrus and sugar cane plantations before arriving into the maritime port city of Cárdenas. This is a historical city where many things happened for the first time in Cuba, including the first ever raising of the modern Cuban flag. It is also considered to be the Cuban city of bicycles due to the amount of cyclists in the city.
From here it's just a short drive (30 mins) to the resort town of Varadero and its outstanding beaches. Your accommodation for tonight is a bit more authentic than the string of all-inclusive resorts that line the coast however – you'll be staying in a Varadero guesthouse.
Experience Cuba's version of beach life with a free day in Varadero. After the past few cycling-heavy days, free time in the sun and sand is bound to be a welcome change of pace. Ask your tour leader about possible water-based activities and optional excursions on offer. Kayaking, stand-up paddleboarding and snorkelling are all popular options. Perhaps head out on a dolphin-watching expedition or take a boat trip to nearby mangroves where flamingos, crocodiles, parrots and other wildlife can be found. Alternatively, simply find a patch of golden sand, grab a pina colada and enjoy the glorious views.
Alternatively if you want to explore further on your bike you are welcome to do so – just let you cycling leader the night before so the bike doesn't get packed away.
Today is an early start as we drive (approx. 45 mins) to Matanzas before getting on our bikes to explore the historic city then riding on to a seldom-visited paradise not far from Varadero's popular beaches – the Yumuri Valley.
Tucked behind the hills that line the province's northern edges, your 20-kilometre bike tour of the Yumuri Valley will reveal a stunning mix of rolling pastures, fields of palm trees, small forests and agricultural plots, with views of a faded colonial city and of course the beautiful valley itself.
The road in the valley is poorly maintained as is practically deserted and traffic free, meaning there are frequent potholes, but this only adds to the feeling of cycling through a part of Cuba so few tourists ever experience. This is your last planned bike ride for the trip, so make sure to enjoy it.
Afterwards, head to Matanzas city, the capital of Matanzas province, for a guided walking tour with your leader. Though slightly rough around the edges, Matanzas boasts a fantastic literary and musical heritage. It's known for its poets, Afro-Cuban folklore and as the birthplace of danzon and rumba (two important Cuban dances). Then it's a 2 hour drive to return to Havana. Take a closer look at Old Havana on a leader-led walking tour, finishing up at an excellent micro-brewery where you can toast the end of your active adventure a cold brew.
Your Cuba cycling adventure comes to an end this morning after breakfast. There are no activities or cycling planned for the day. If you have not already organized a transfer to the airport, your guesthouse can usually arrange one for you – please discuss this with them the day before you need to depart.
Route overview
The guesthouses (casas) we use are much nicer than your average Cuban dwelling and each room is unique. Regardless of where you stay, power cuts and breaks in hot water supply are sometimes unavoidable, as in any developing country – but we believe that this is all a part of the local experience. To help set your expectations correctly, please read the 'Accommodation' section of the Essential Trip Information.
To complete this trip it is important that you are both confident and competent in riding a bicycle.
On this trip we have a single leader that rides with the group, and another that drives the support vehicle (acting as a back marker where needed)
This is a cycling trip, so it requires a certain amount of cycling fitness. This being said, there's always a comfortable, air-conditioned support vehicle following close by.
The Caribbean climate can be very hot and humid. It's important to wear the appropriate clothing, drink plenty of water and apply sun protection regularly. Lycra cycling shorts are ideal for warmer temperatures.
Internet access can be hard to come by, and when it's available it's sometimes unreliable. This is, on the other hand, a great opportunity to take a break from modern devices and have a true holiday.
Cuba's roads aren't always paved, but when they are they can range from smooth to downright terrible. That being said, it's a fun experience to share the road with tractors, vintage American cars and horse-drawn carriages.
While Cuban food can sometimes seem limited due to a ban on imported goods, your guide will steer you towards the best eateries in each destination you visit.
Cuba is different and that's what makes it such a fascinating destination. You will find that things don't always go according to plan or work the way they do back home. Regulations concerning foreigners and currency may appear strange to you, transport sometimes runs late and sometimes the water in your bathroom can run cold and the electricity fail. In order to get the most out of your holiday, a degree of patience, good humour and understanding is a definite advantage. Cuba may not be wealthy in a monetary sense, however if you approach your holiday with an open and enquiring mind, the warm welcome you receive from Cubans will ensure you a rich and rewarding holiday experience.
Import restrictions make the purchase of new bicycles a difficult challenge – our bikes come from a variety of different manufacturers but are all mechanically sound.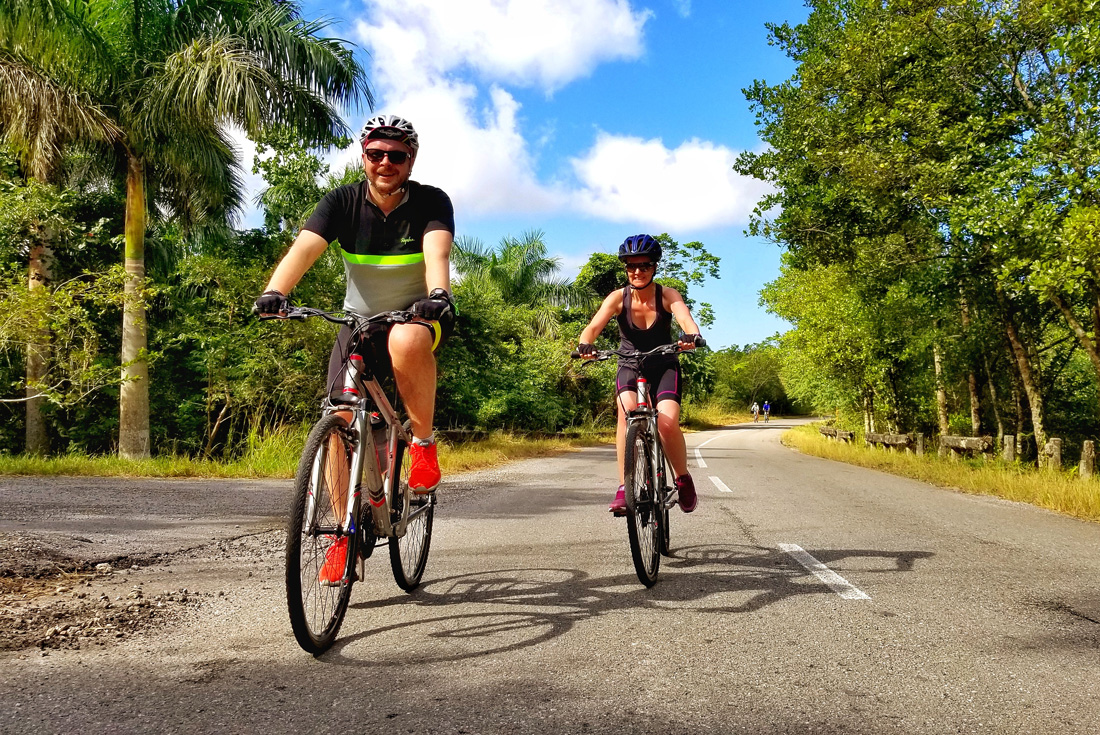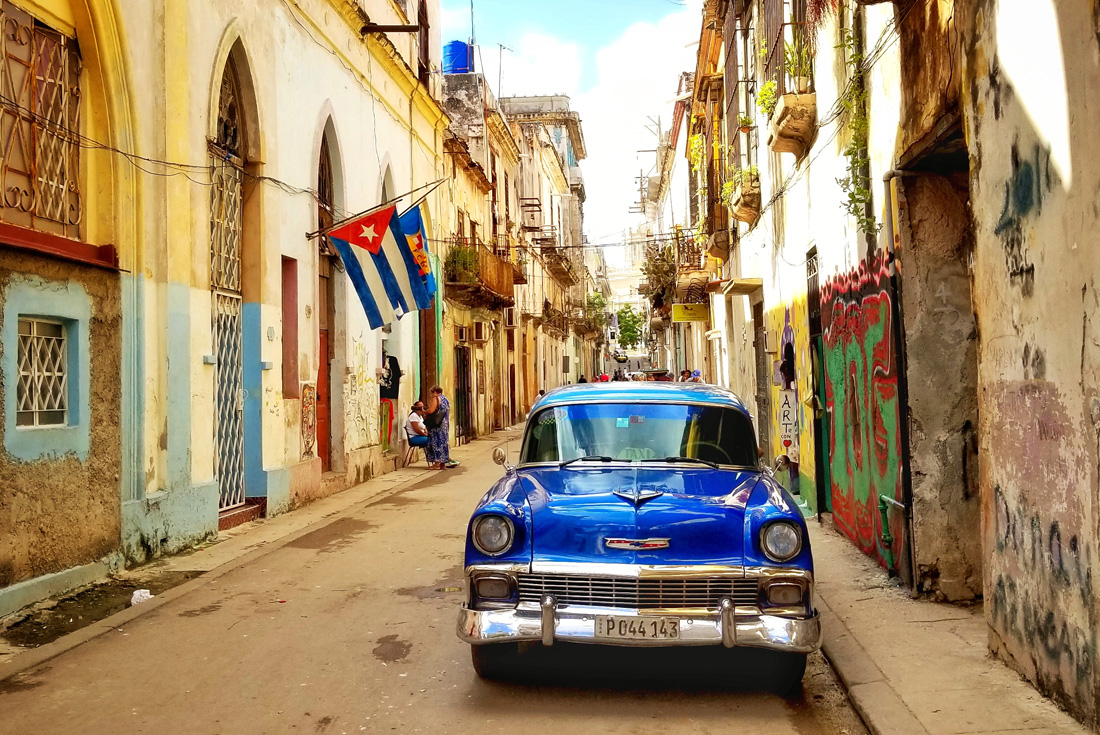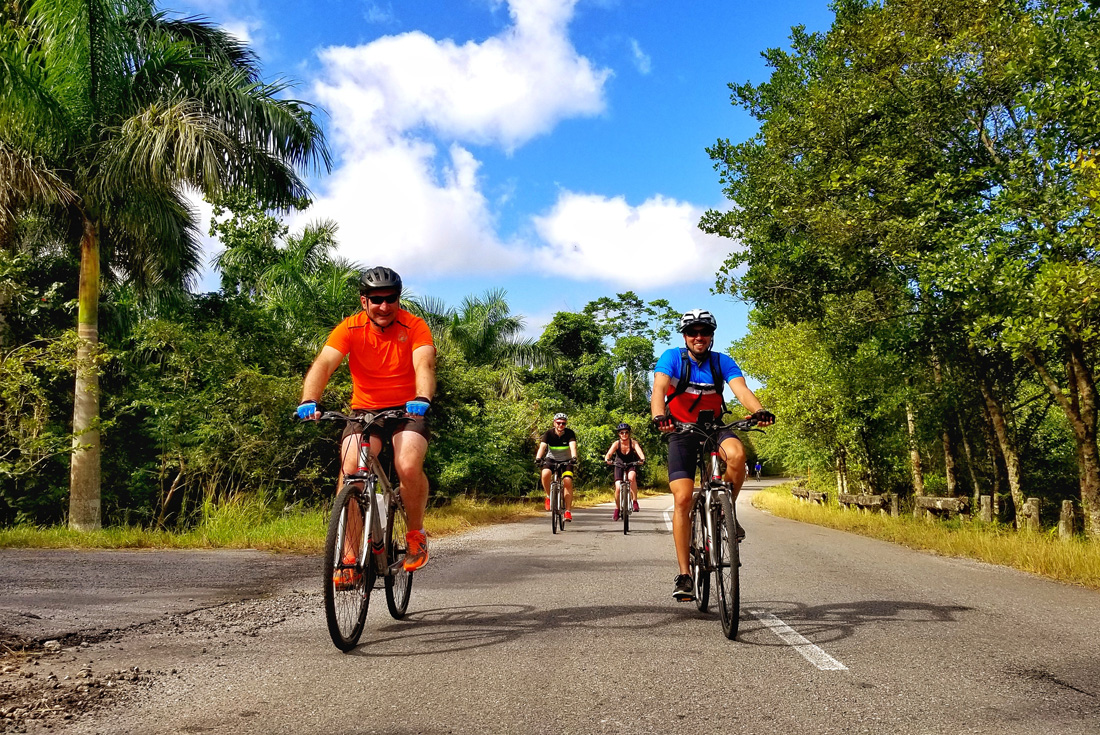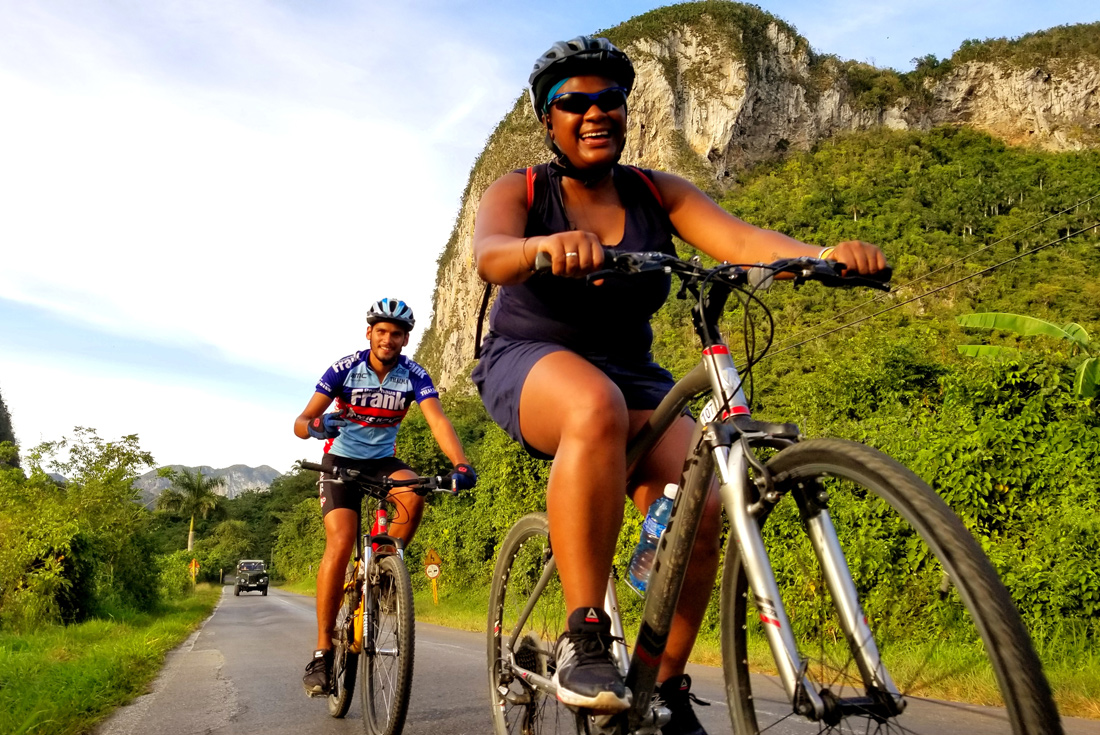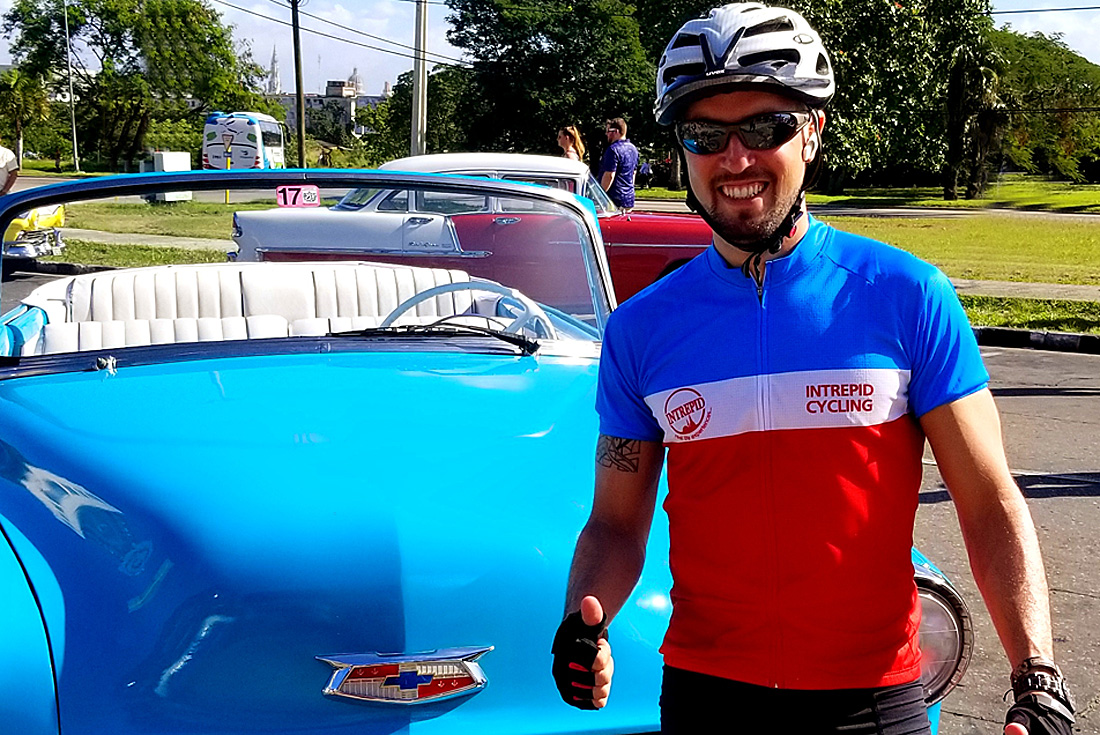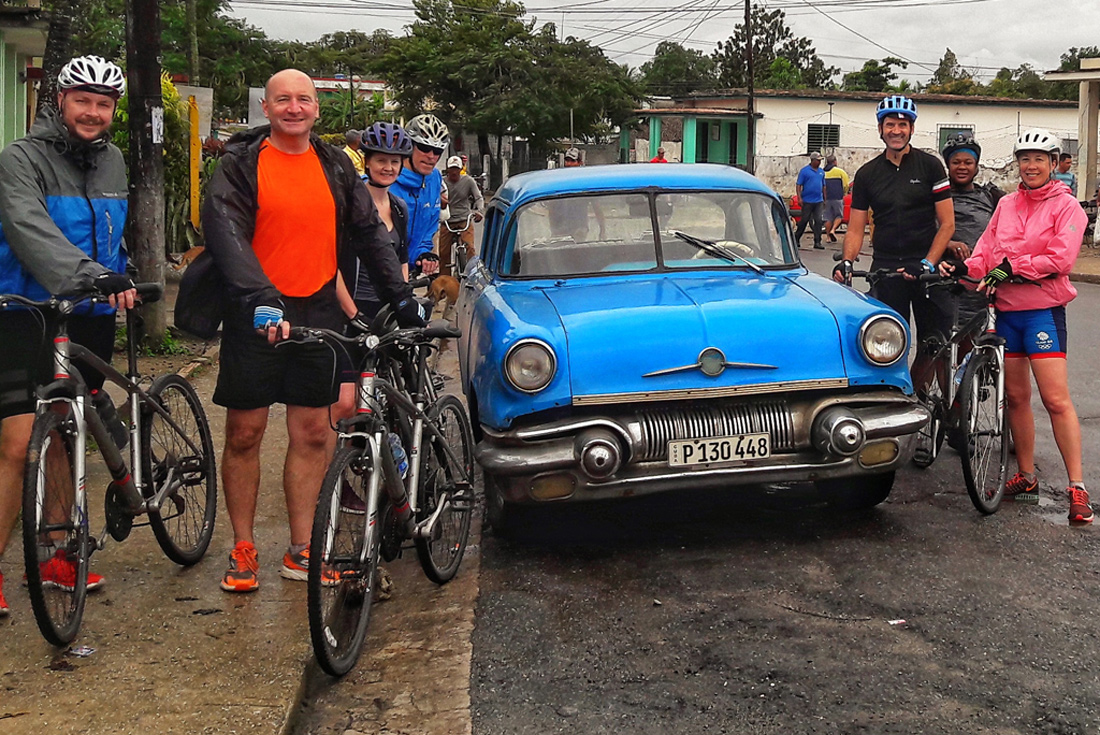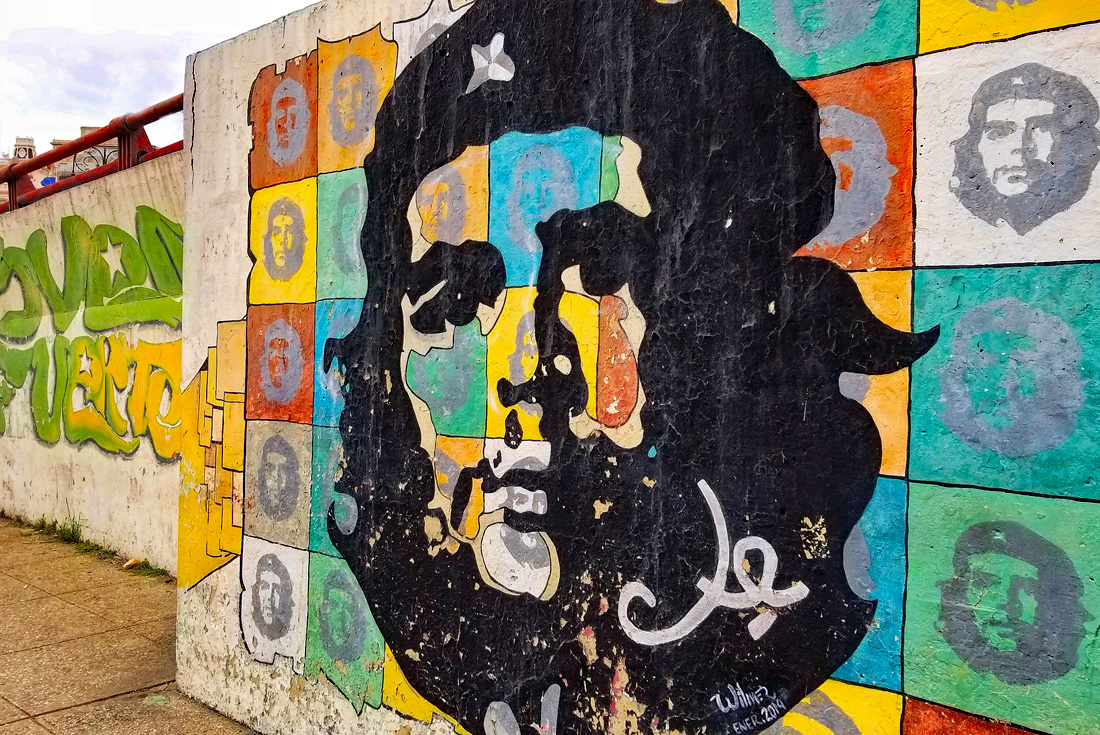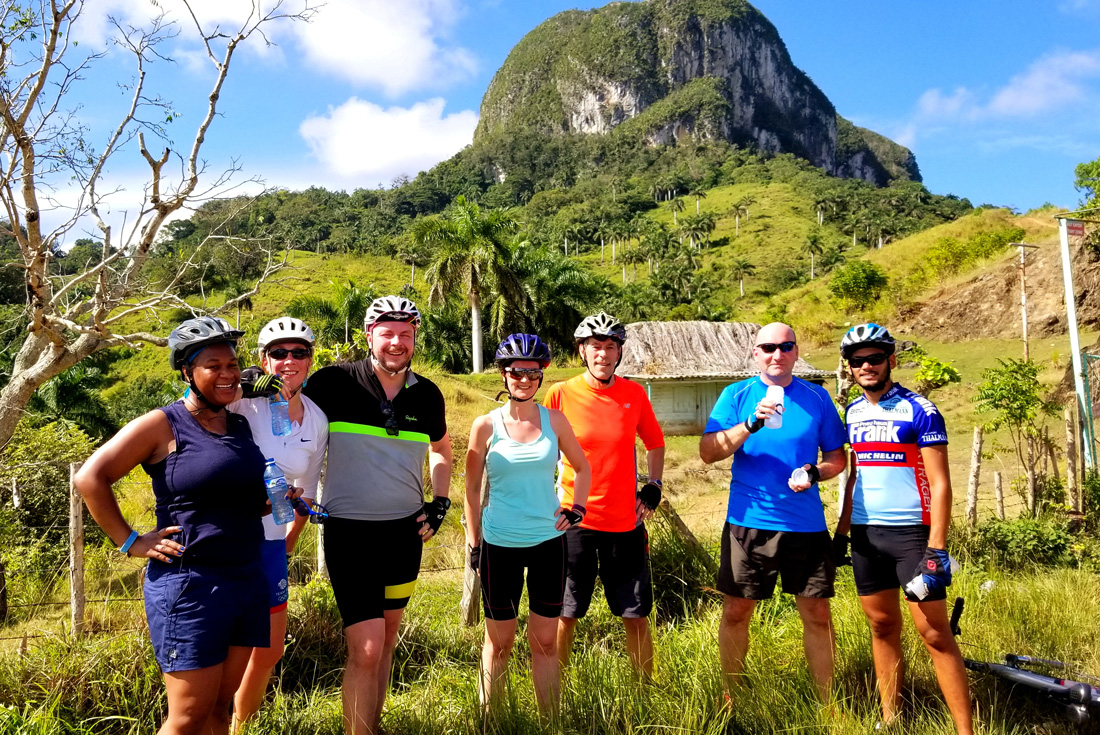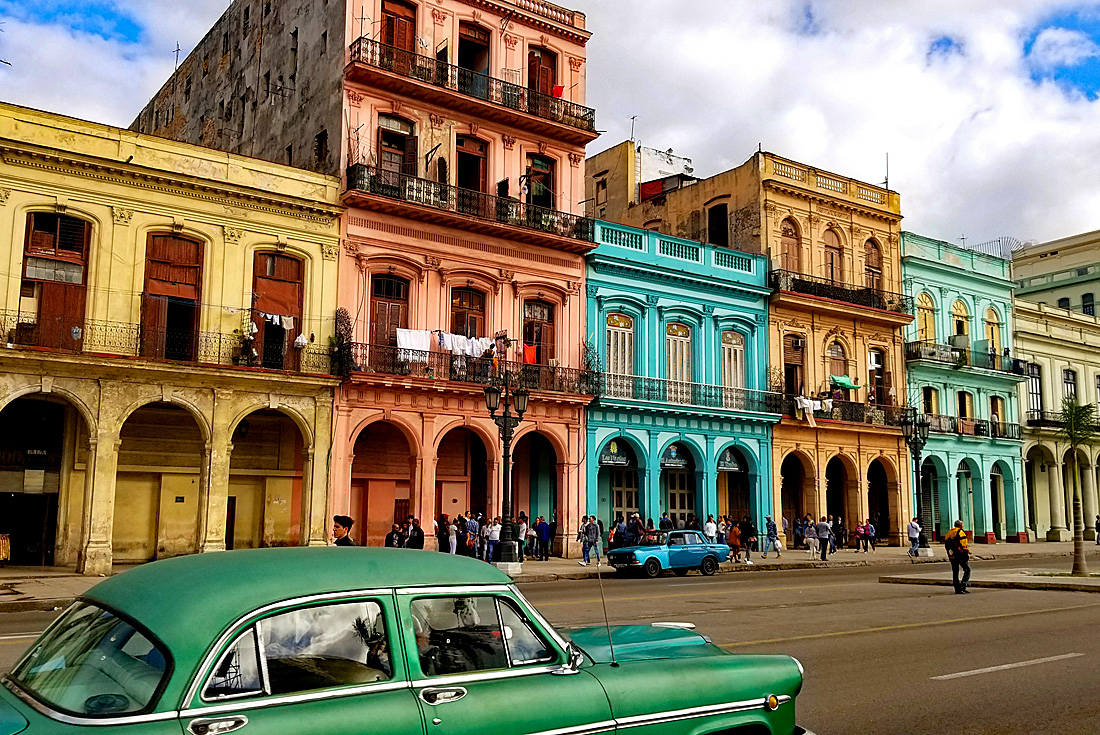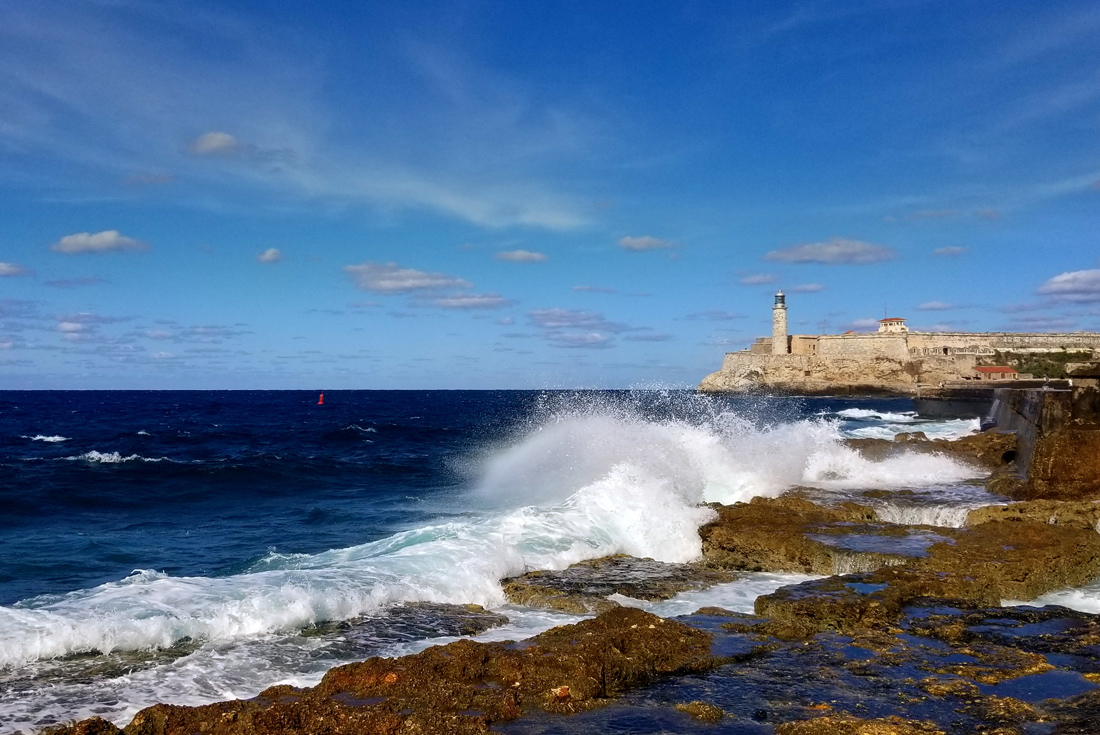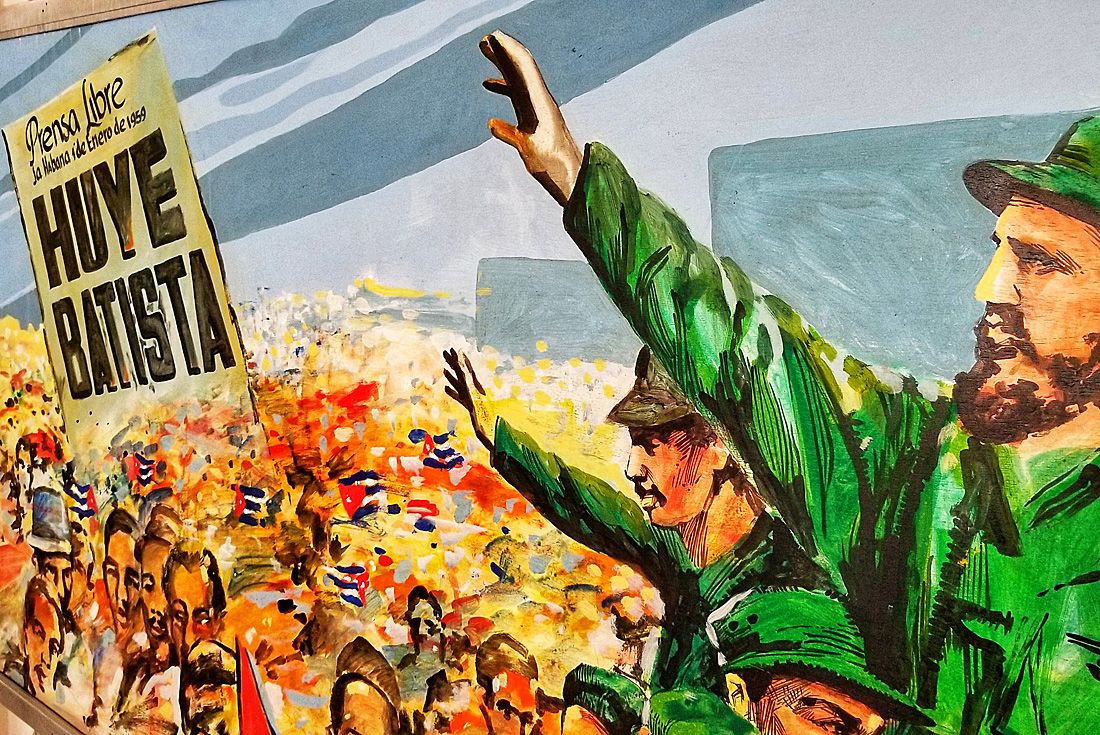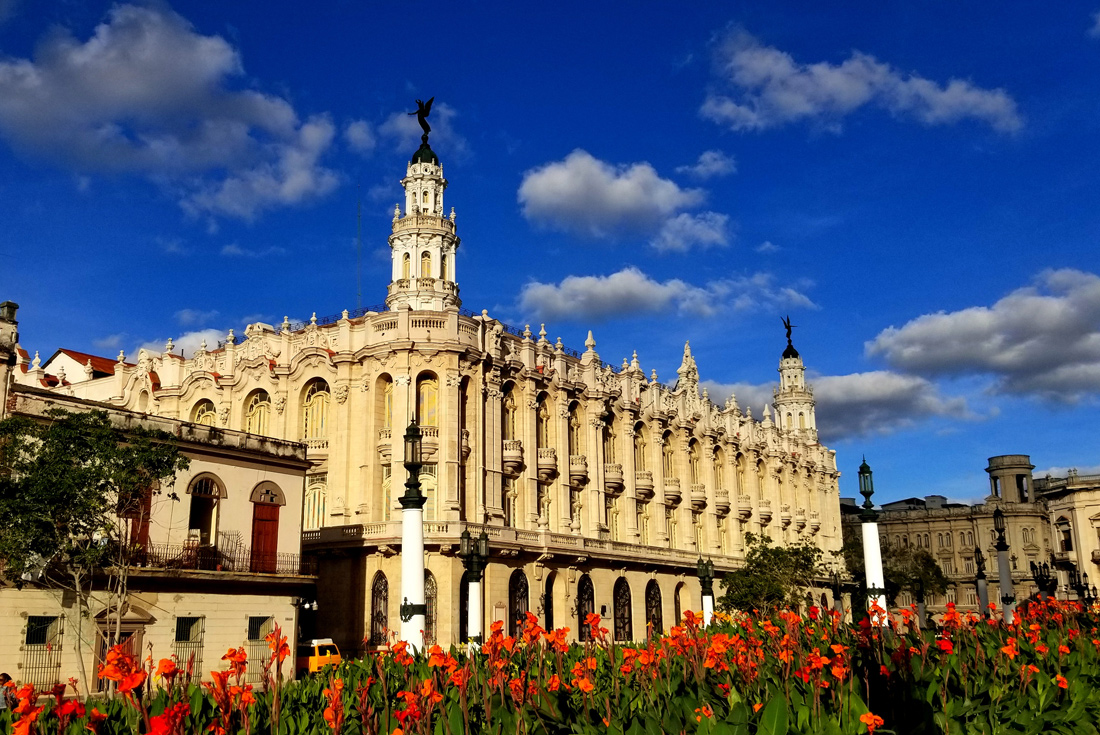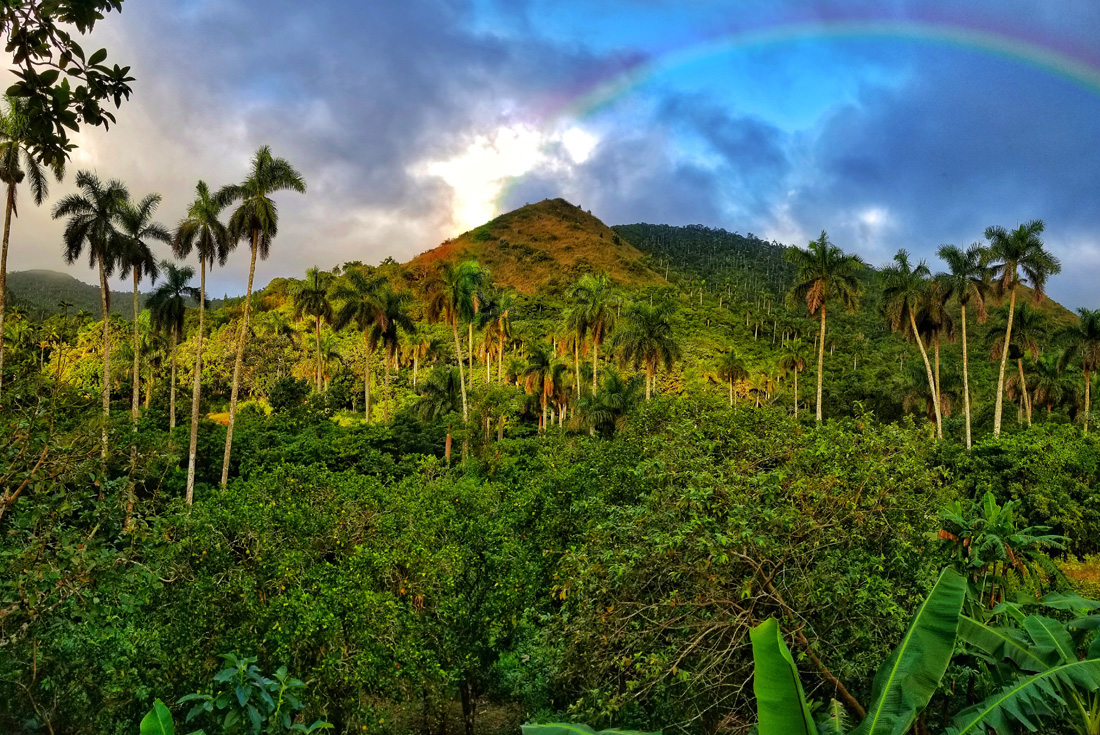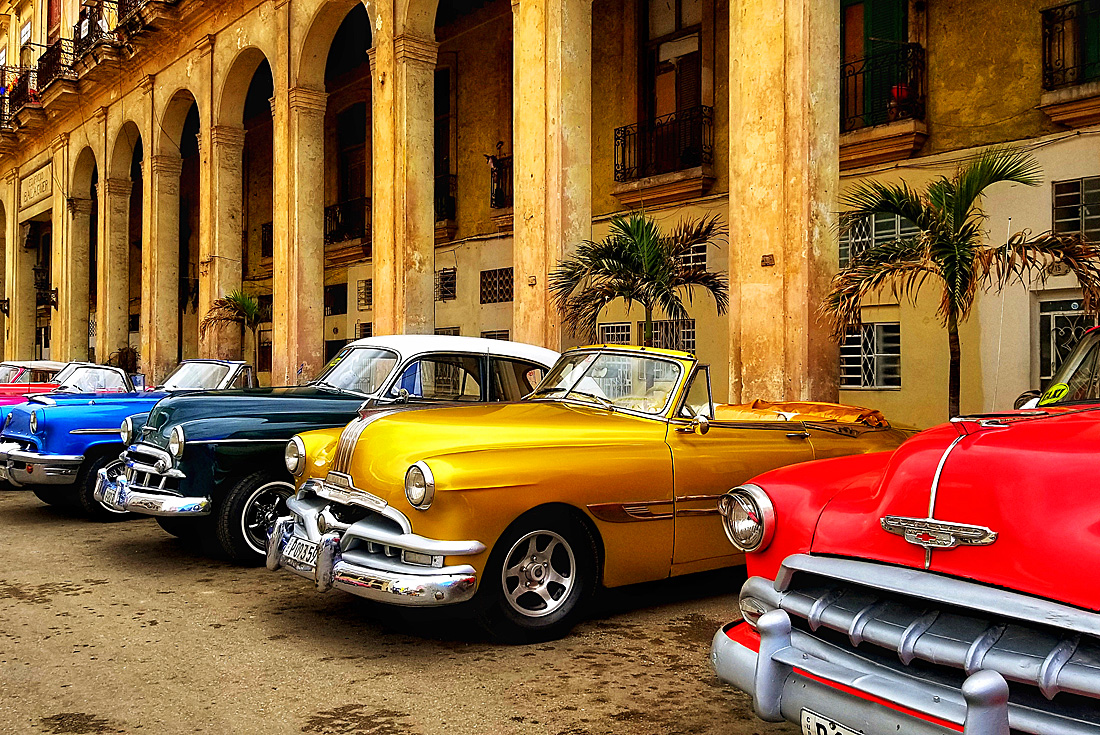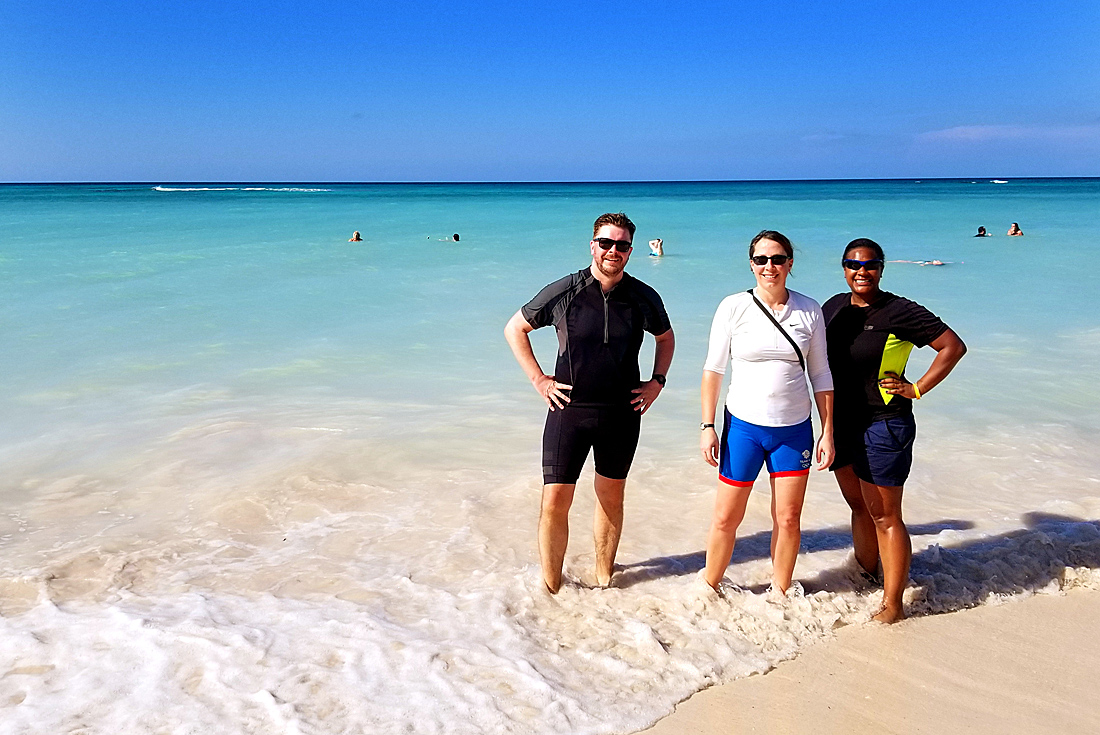 What's included
Havana - Complimentary Arrival Transfer
Cienfuegos - Leader-led orientation walk
Trinidad - Leader-led orientation walk
Santa Clara - Che Guevara Mausoleum and Museum (entrance fee)
Havana - Leader led City Tour of Old Havana
Matanzas Bicycle Tour
Check Availability
We have put a calendar of events together that will provide you with some inspiration of what you can expect on your holiday, and when the best time to jet off is. Now's your chance to travel further than you can by foot and be part of a memorable and exciting two-wheel journey with us.