Cycle Croatia
Get pedalling past the stunning coastlines and the hilly outcrops of the Dalmatian Coast on a seven-day cycling adventure. With islands of olive groves and cypress forests to see, sparkling beaches to cool off in and romantic cities to discover, Croatia is the perfect setting for an idyllic island escape, and how better to explore than in the great outdoors on a bicycle. Explore Hvar's cobbled lanes, Korcula's small-town feel, Split's harbour esplanade and Dubrovnik's walled history along your way. Get active through Croatia without missing out on the stunning beaches, delicious food and old-world charm that this region is so renowned for.
7 days
Difficulty: Moderate
Itinerary
Cycle through the largest island of the Dalmatia region – Brac – with its cypress forests, orange and olive trees, and glowing white pebble beaches, including the acclaimed Zlatni Rat.
With a full day to explore Hvar Island at your own pace, why not check out the Hvar Spanjola fortress, go on a short hike or relax by one of the sparkling bays – it's up to you!
Relish a delightful picnic and optional wine tasting experience after exerting yourself on a scenic ride through the verdant Peljesac isthmus – a hilly Croatian peninsula jutting into the Adriatic.
Days of pedalling call for nights of relaxing. Treat yourself and your small group to special harbourside dinners, tasting traditional cuisine and famed local wines in Bol, Hvar and Korcula.
Make your way to the renowned walls of Dubrovnik, and if you've got time, why not traverse to the top of Srd Hil and appreciate the view of Old Dubrovnik, its harbour and the azure Adriatic Sea.
By travelling on this trip, you'll directly support our Intrepid Foundation partner, World Bicycle Relief. Donations provide school kids, health workers, and farmers in far-out areas with bicycles that provide access to education, healthcare, and income.
Dobro Dosli! Welcome to Croatia. Today is arrival day and there are no activities planned for today until a welcome meeting at 6 pm. After this meeting you have the option of heading out for a meal with your group. Perhaps grab a drink at a bar on the gorgeous Riva Promenade. As this tour will spend a limited time in Split, arriving early is recommended to fully enjoy all that this city has to offer. Explore the impressive ruins of Diocletian's Palace, see the original and fantastically preserved basements under the city, or simply unwind with a walk along the waterfront.
It's an early start today catching the ferry (approximately 1 hour) from Split to Supetar on the island of Brac. There is a bike fitting for the group followed by a short test ride to ensure everything is working properly. From here, begin your first 'real' ride in Croatia, cycling from Supetar along the coastal road to the beautiful seaside village of Pucisca. Along the way, take a short detour to the tiny village of Dol, passing well-maintained vineyards, fig trees and olive groves. After a quick stop for refreshments in Pucisca, encounter your first real climb up to Praznica – it is a pretty steep climb (7kms at an average of 7.5%) but you'll be rewarded with sweeping views over the Adriatic Sea. Have a rest at the top then cycle across the relatively flat centre to a descent down to the town of Bol. Bol is famous for the Zlatni Rat (Golden Cape) – one of the Adriatic's most beautiful beaches. Take a quick swim at this stunning beach and perhaps enjoy an optional visit to the famous Stina Winery for a tasting before perhaps trying some amazingly fresh seafood for dinner.
It's another early morning as you take a local boat between islands to the small port of Jelsa. From here start riding along a beautiful coastal cycling trail and across the the UNESCO heritage site Starigrad Plain to the historic coastal town of Stari Grad.
Set in a beautiful protected bay, Stari Grad is one of Europe's oldest towns, settled by Neolithic tribes as far back as 3500BC. Today the old stone houses, narrow streets and small squares still retain a deeply historic feel. There's plenty to see and do, including the Dominican Monastery and Tvrdalj Fortress. Leaving Stari Grad behind, ride up to the scenic heart of Hvar Island, via a less-trafficked old road, passing viewpoints and old taverns along the way before stopping for a break. Afterwards, descend through the old village of Brusje and down into the vibrant Hvar Town, with its historic charm and ancient city walls (approximately 21 kms). The streets of Hvar are a traffic-free zone, giving you freedom to stroll the pjaca (piazza) and soak in the views of St Stephen's Cathedral, the Arsenal, and the myriad palaces that flank the square.
Enjoy a free morning with a quiet sleep in, or spend some more time savouring the ambience of Hvar Town. For options for your free day, perhaps check out the Hvar Spanjola fortress for views, go on a boat tour, or ask your tour leader for suggestions for a hike to Velo Grablje village. This afternoon, catch a catamaran across to the island of Korcula, arriving late in the evening into Korcula Town – a Venetian Renaissance-inspired walled city full of narrow streets, medieval towers and the reputed birthplace of Marco Polo. Perhaps head out for a late dinner and a bar with a view of the Adriatic.
Prepare for a big day on the road through the heart of Korcula, past vineyards, olive groves and forests – this is a long one but worth the effort! Starting early, drive up to the hamlet of Pupnat – avoiding a nasty 10km/6 mile climb on the bikes – for a homemade breakfast with local hosts. The position of Pupnat and steepness of the approach is no accident. It was designed to help keep Pupnat safe from pirates through the ages. Pupnat is Korcula 'as it used to be' – a picture perfect farming village with stone buildings and a laidback atmosphere. Enjoy a descent down to Pupnatska Luka – a beautiful bay with a pebble beach, following the coastline through Smokvica and its vineyards before tackling the final climb to Blato, and descending down to the port town of Vela Luka. You'll have time to walk around, have a quick coffee then board your vehicle to drive back across the island towards Korcula Town, stopping enroute for an included dinner at a local restaurant. The rest of the evening is free to explore this fascinating coastal town.
Transfer by boat to Orebic on the Peljesac Peninsula. To avoid some serious uphill riding, you'll drive high above the tiny village of Postup to its 'panorama viewpoint', taking in the views, before beginning the ride towards Potomje village for optional wine tasting experience. Take to the backroads and cycle through the hills of the Dingac before continuing to the bay of Zuljana. Finish the day with a rewarding climb up to the village of Putnikovic, then enjoy an impromptu picnic and optional wine tasting in the natural surroundings before continuing by vehicle and following the winding coast all the way down to Dubrovnik (approximately 1.5 hours). With the sparkling water of the Adriatic in the background, Dubrovnik is picturesque, full of character and can easily be covered on foot. Take part in an orientation walk, including entry to the ancient city wall itself.
With no activities or rides planned for today, you are free to leave at any time, provided you comply with the hotel's internal check-out times. If you have an extra day to explore Dubrovnik (which is highly recommended), perhaps take an extra day to explore the narrow streets of Dubrovnik, or catch the cable car to the top of Srd Hil and enjoy the magnificent views over Old Town. If you would like to spend more time in Dubrovnik, we'll be happy to organise additional accommodation (subject to availability).
Route overview
To complete this trip, it is important that you are both confident and competent in riding a bicycle.
On this trip we have a single leader that rides with the group, and another that drives the support vehicle (acting as a 'back marker' where needed). Where the vehicle cannot travel directly with the cyclists (such as a cyclists-only path) your leader will assign a person from the group to act as a 'back marker'.
While the cycling distances on this trip are relatively short (the longest ride is only 50 kilometres) the terrain of the Dalmatian Coast is naturally hilly and the climate often warm. You'll need a reasonable level of fitness to enjoy the trip, but remember we will always have the support vehicle on hand if you need to take a break for an hour or a day.
As our riding is done mostly on sealed roads with the occasional gravel cycle path there are no technical cycling skills required. Given there will be hills, we do suggest practicing riding downhill so you are comfortable with this once the trips begins.
There's the possibility of a few hiccups along the way – a puncture here and there – but there's no doubt this is an incredibly rewarding adventure.
As there are cobblestones and many stairs in most European towns, and space in our support van is limited, it's strongly recommended that you leave any wheelie bags/cases at home and bring a backpack instead.
You'll be spending your nights in hotels at each step on this tour, ranging from comfortable to basic levels, but always authentic and a great opportunity to interact with the locals and fellow travellers alike. Hotels in Europe often don't have double beds, but rather two single beds that can be pushed together.
The weather in this region can vary depending on the season. Be prepared to get sweaty and for the occasional rainstorm, which may require a change of plans.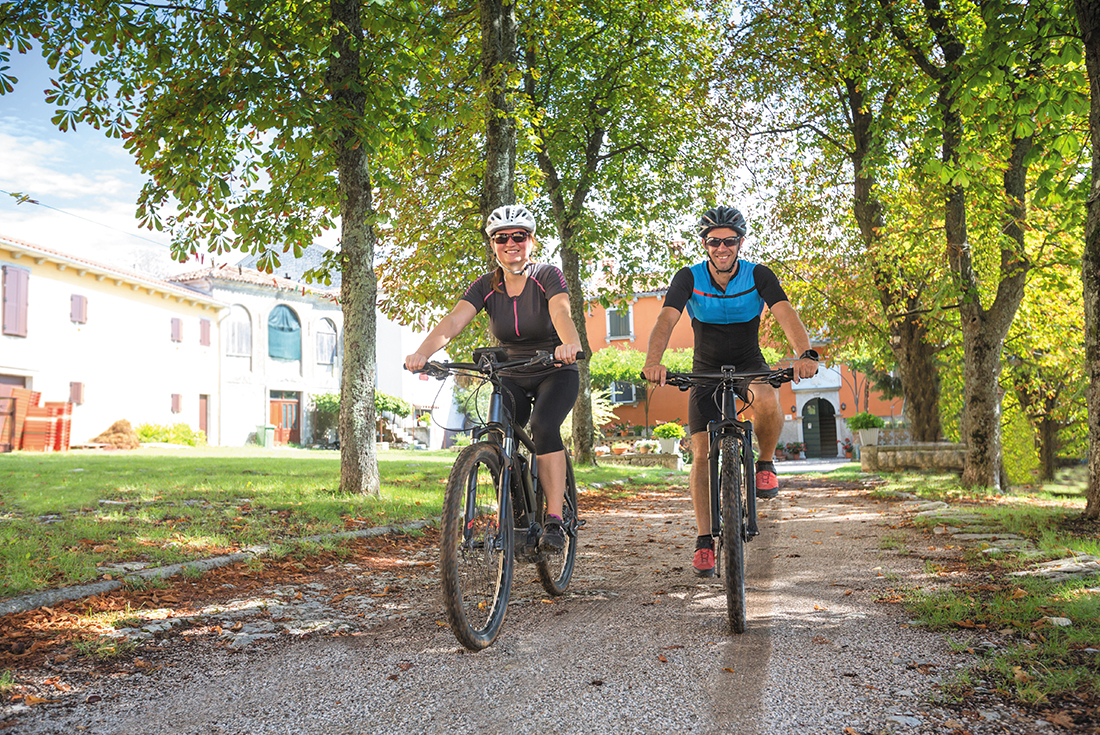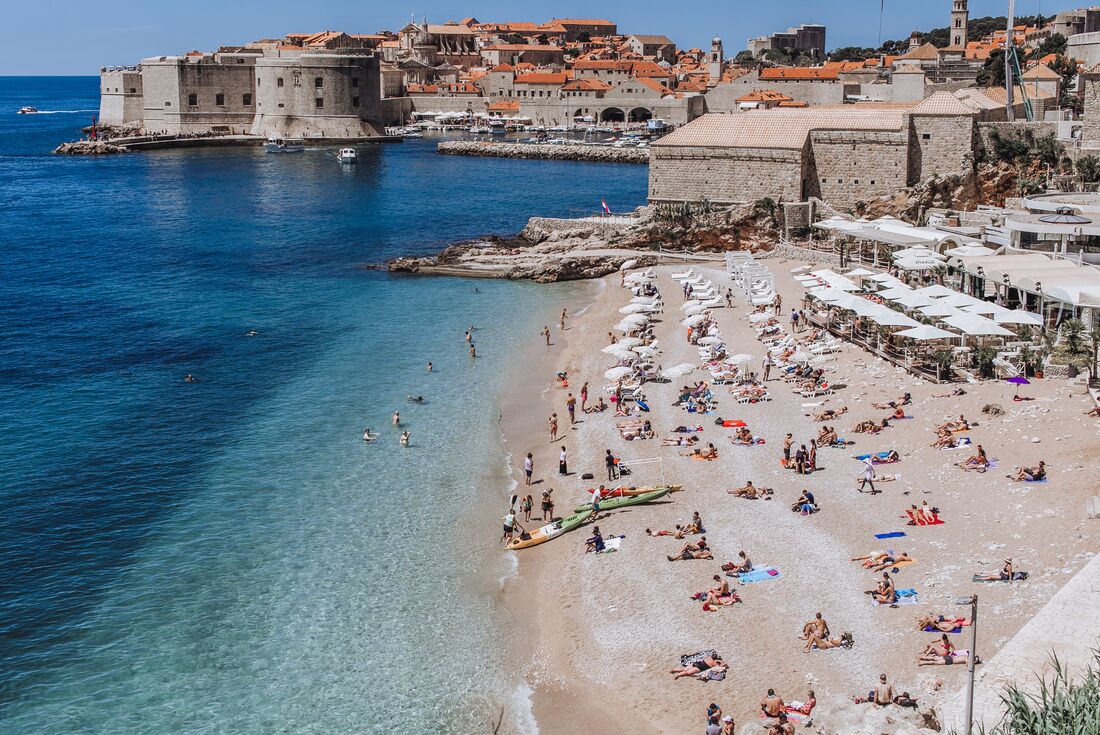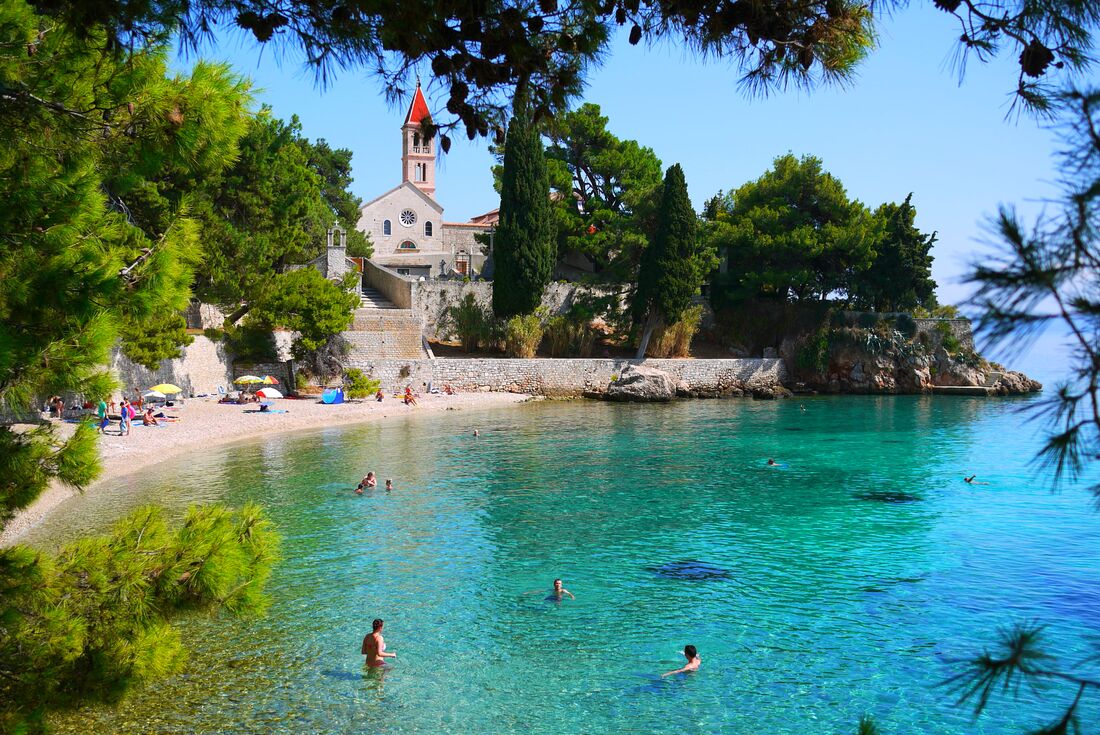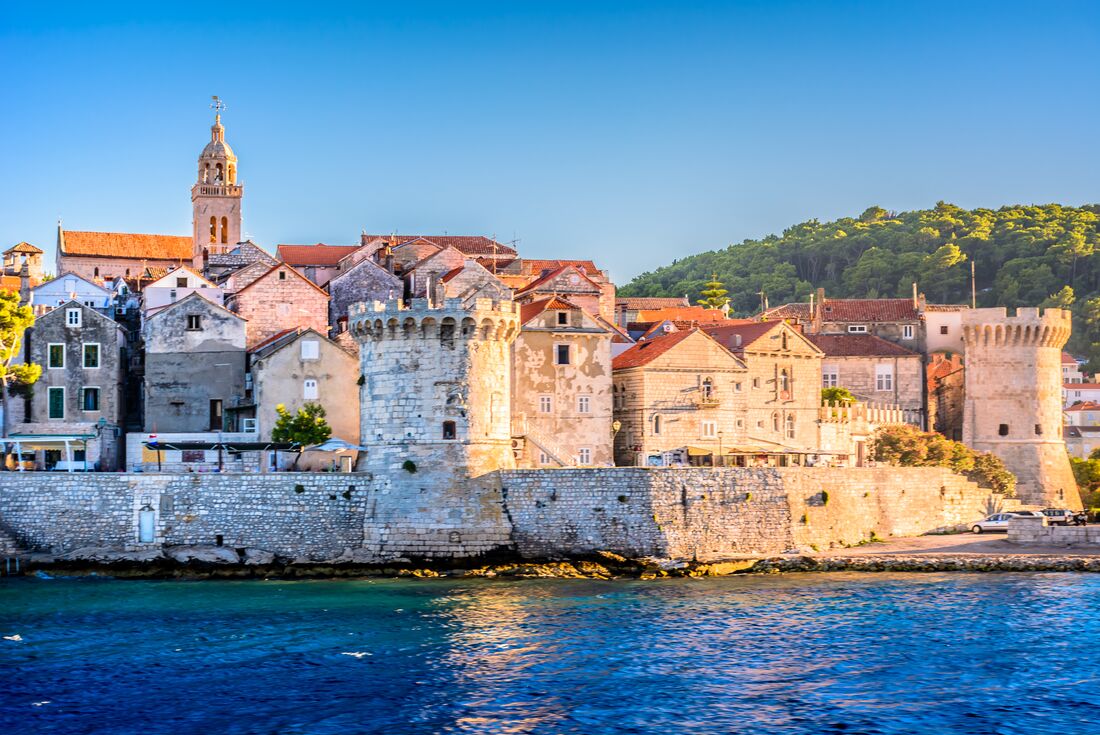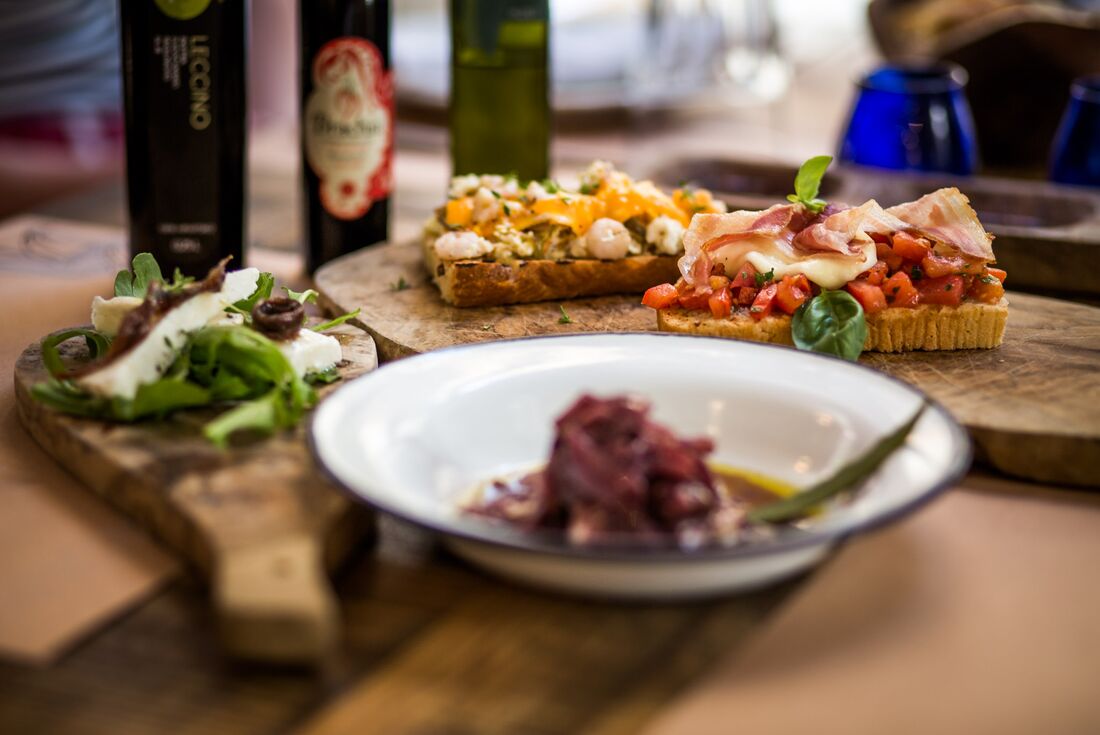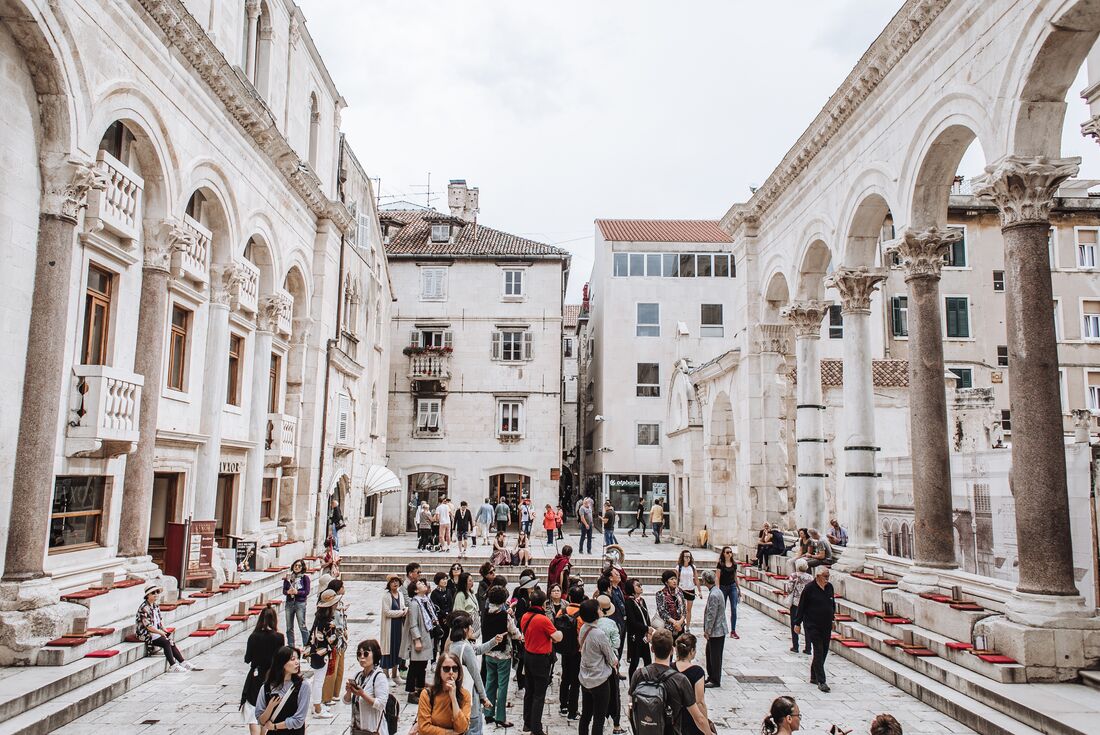 What's included
Brac Guided & Vehicle Supported Cycling
Hvar Guided & Vehicle Supported Cycling
Korcula Guided & Vehicle Supported Cycling
Dubrovnik - City Walls
Pelješac Peninsula Guided & Vehicle Supported Cycling
Check Availability
We have put a calendar of events together that will provide you with some inspiration of what you can expect on your holiday, and when the best time to jet off is. Now's your chance to travel further than you can by foot and be part of a memorable and exciting two-wheel journey with us.